New Renault K-ZE 2019 review
The China-only Renault K-ZE has the potential to be the Dacia of the electric age, offering a 150-mile range for less than £13,000
Find your Renault ZOE
Offers from our trusted partners on this car and its predecessors...
Or are you looking to sell your car?
Advertisement
Decent electric range, reasonable performance and impressive quality standards – all at an affordable price. If Renault could add ESP and bring the K-ZE to the UK for less than £13,000, it could repeat the success it found with Dacia in the early 2000s. In fact, the K-ZE has the ability to surpass all other petrol-powered city cars, which due to upcoming emission standards, won't be quite so affordable any more.
Solid build quality at "shockingly affordable" prices: that's how Renault made Dacia such a huge success around the world. Now, Renault is getting ready to repeat this coup with an all-new electric vehicle. In China, the French car maker has just presented the K-ZE, which will be built and sold in the world's largest EV market this summer – before being rolled out globally at a later date.
Groupe Renault CEO Thierry Bolloré told us: "This is not a Chinese project. It is a global project". And even if he won't mention specific regions, there is no doubt Europe is near to the top of the firm's list. Especially when conventional cars like the Clio will struggle to meet exacting emissions standards due in the coming years.
While most of the industry takes its aim at Tesla, the cheap and cheerful K-ZE is a breath of fresh air. At 3.73m-long, with four proper seats (with a fifth as a spare) and a 300-litre boot, this is a small car with big aspirations. Renault claims a reasonable 150-mile real-world electric range and all for a price of around £13,000 before the usual government subsidies.
During our first drive around the track of Renault's Wuhan plant, chief engineer Jeremy Coiffier insists the K-ZE will be a car that offers European build quality for a Chinese price. The tiny EV feels grown up and mature; it handles well and even the tight corners at the end of the circuit aren't cause for concern.
Despite packing a decent 26.8kWh battery, the K-ZE only weighs 921kg. That's between 10 and 20 per cent less than the competition and still ahead of many petrol-powered city cars. And since Coiffier previously worked on the set-up of the fantastic Alpine A110, he clearly knows how to balance a car. You can feel that on every stretch of the track; despite costing half a much as its rivals, the K-ZE would have no trouble keeping up with Volkswagen's e-Up! (£25,640 before grants) or a Smart EQ ForTwo (from £21,195).
Nevertheless, you can't expect any miracles from the K-ZE - after all, it produces just 44bhp. If you set the rotary gearlever to D and floor the pedal, you'll hit 60kmh (37mph) in less than seven seconds. But beyond that the K-ZE runs out of puff. High speed driving is tough and the top speed is limited to just 105kmh (65mph); that's where the e-Up! takes the lead.
The Renault lacks anything in the way of energy recuperation, too, because that would cost too much money. The K-ZE simply rolls out when you take your foot off the accelerator pedal; if you want to brake properly, you have to hit the pedal yourself. Experienced EV drivers might find that strange, but those coming from a petrol car shouldn't find it too much of a problem.
Partnership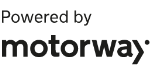 Need to sell your car?
Find your best offer from over 5,000+ dealers. It's that easy.
Range is stated at 271km (168 miles) on the older NEDC cycle, and driving on the track for an hour showed a reasonable 25 per cent dip on the car's trip computer. If you stay below 60kmh, Renault claims the battery should be good for as much as 350km (217 miles), which should prove more than enough for most buyers. Besides, anyone who has been to Shanghai or Beijing – or indeed any major city around the world – will know that speeds of more than 40mph are incredibly rare indeed.
On a fast charge, the K-ZE can go from zero to 80 per cent full in 50 minutes, while a slow charge (on a three-pin plug, for example) will take four hours. That's far from spectacular, but Renault says it is "totally adequate for fast-paced urban life". Either way, it's much faster than the VW, which will charge to full in nine hours on a domestic plug.
But inside is where the K-ZE shines. It might be cheap, but it doesn't look or feel flimsy. Sure, the door panels and the dashboard are made from hard plastics, and the seats are fabric, but when you slam the doors you aren't left with the impression that the whole car might fall apart. The materials look neat and the fittings are fine.
Standard equipment will need to improve if this car is to succeed in Europe, however. Our Chinese-spec test car had ABS, but no ESP and no side airbags. Yet away from expensive safety kit the K-ZE has a better base trim level than many upscale European city cars. Air-conditioning is standard, for example, as are electric windows. So is the big eight-inch central touchscreen; selling a Chinese a car without navigation, smartphone integration and hot-spot is "a no go", according to Coiffier.
Yet there is another reason that the K-ZE may repeat the success of Dacia Sandero supermini & Duster SUV when it arrives in Europe: its project leader was none other than Gérard Detourbet, the man who invented the Dacia concept almost 20 years ago.