New Rimac Nevera 2023 review
We get behind the wheel of the blistering 1,888bhp all-electric Rimac Nevera hypercar
Find your Rimac Nevera
Offers from our trusted partners on this car and its predecessors...
Or are you looking to sell your car?
Advertisement
Verdict
The Rimac Nevera changes everything in the world of hypercars. It's not just the fastest road car we've ever driven, it's also one of the most exciting, thanks to an incredible range of dynamic capabilities that go well beyond anything previously available on four wheels. It also uses no fuel, can be fully recharged in less than 20 minutes and has a real-world range of more than 300 miles. It is the future, today, and it is very, very bright indeed.
It's difficult to know where to start when trying to describe what the £2.4million, 1,888bhp Rimac Nevera is like to drive, so how about we go through some numbers first, just so you understand what sort of machine we are talking about here.
At the heart of the Nevera, low down in its guts, sits a 120kWh Lithium Manganese Nickel battery pack that contains 6,960 individual cells, each of which is liquid-cooled. This provides the power for four separate electric motors that use four individual single-speed gearboxes – two at the front, two at the back – each of which drives one of its four driven wheels.
The e-motors at the front each produce 295bhp for a total of 590bhp. Those at the rear are somewhat bigger and produce 644bhp. Each. This gives a combined total of 1,288bhp and – at the back wheels – which ultimately provides total outputs of, deep breath, 1,888bhp. And a small matter of 2,360Nm of torque.
This is sufficient to fire the 2,150kg Nevera from 0-62mph in just 1.97 seconds, to 100mph in less than four seconds, to 186mph in 9.3, and eventually to a top speed limited to 219mph – although Rimac has recently clocked a derestricted Nevera at 258mph, ensuring that it is not just the hardest accelerating EV in the world but also the fastest outright.
The car has been designed, engineered and built by Rimac Automobili, whose HQ is in Croatia and forms part of the Rimac Group, which also owns the majority 55 per cent shareholding in Bugatti-Rimac, the other 45 per cent being owned by Porsche. So not only does Rimac make the world's fastest EV, it's also responsible for the future development of all Bugattis as well nowadays, all of which will be either hybrid or electrically powered.
To look at, the Nevera is as menacing as it is intriguing in the flesh. It's probably a touch smaller than you'd imagine, but from the various wings it hides above and beneath its carbon composite bodywork to its spectacular scissor-lift doors, it looks impossibly fast. And expensive.
What's perhaps more surprising still is just how beautifully well made it is, and how perfect the driving position is, how clear and intuitive its largely digitised interior is and how polished it is, purely as a product. You climb into the Nevera – named after a notoriously vicious storm that ravages the Croatian west coast once or twice each decade – and think 'Class act, the seat is perfectly shaped, the visibility all-round is amazing for a car like this, I don't feel especially intimidated in here. Right then, let's go.'
Partnership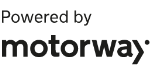 Need to sell your car?
Find your best offer from over 5,000+ dealers. It's that easy.
So you press the starter button and of course nothing obvious seems to happen. So then you press the throttle – gently – and away you glide. In the first few hundred yards several thoughts occur, pretty much all at once. One, how smooth the ride is; two, how well weighted and nicely geared the steering is; three, how well balanced the feel from the brakes and the accelerator is; four, how high in overall quality this car feels just gliding along the road, not yet travelling anywhere near Mach 2.
There are five different drive modes to choose from, each of which is dialled up via a nice big rotating knob that sits just above the big central touchscreen that controls almost everything else the car does – from its electric seats to its navigation, air-con and unbelievably high-quality sound system, and its 360-degree camera set-up.
In Range mode you get max regen and nowhere near all 1,888bhp via the throttle, but the car will do well over 300 miles. As it will in the next mode up, labelled Cruise, in which the regen is a touch lighter, the throttle, ride, steering and damping maps all a fair bit more lively, or so you think.
Click it once more to the right and you engage Sport mode, at which point the throttle map gets a lot more serious (although you still don't yet get anywhere near full power) as does the level of body control, plus you notice that a small-ish wing has appeared in the rear view mirror.
So then you crank it one more notch to select Track mode. The steering gets meatier still, the ride stiffens up, the throttle map gets much punchier and the wing at the back rears right up out of the tail. At the same time a series of other winglets snap into place at the front, and at that point the car is primed – and (most of) the full 1,888bhp is available.
Not that you go anywhere near full throttle in the Nevera until you've spent some decent time in it – because if you did, I suspect you would pass out. Seriously. You need to build up gradually to what this car is capable of, because when you do finally open it up – when all 1,888bhp/2,360Nm is unleashed and the torque vectoring systems allow all the power to be fully deployed to the road below via what is surely the world's most capable ESC system – your mind will be completely wrecked momentarily. Depending on your take on such things you will then either recover and find the Nevera to be the most addictive and wondrously insane road car you've ever driven, or you will be terrified by it – or more likely, a fair bit of both.
Be in no doubt, this is beyond next level performance, even compared with cars such as the Bugatti Chiron Super Sport or the Ferrari SF90. And it doesn't fade as the speed rises, as it tends to in most other high-powered EVs. Instead, the Nevera pulls as hard at 150mph as it does at 15mph. Indeed, you don't actually get full traction in it until somewhere between 90-100mph, say Rimac's engineers, because up until that point the ESC system holds back some of the power subtly to ensure there is no slip.
Or you can select Drift mode, which will allow you to do 500-yard power slides if you fancy yourself as the new second-coming of car control – or you can turn everything off and hold on. In which case you should probably be nailed to the cross.
Either way, it is apocalyptically fast. Yet the even more incredible realisation is that it has the brakes, steering, handling, body control and pure driveability to match. In other words, it's not just an insanely fast car but also a massively engaging and entertaining one to drive, too, which is probably the biggest revelation of all, truth be told.
Issues? The fact there's no engine noise is a bit weird to begin with, but then the Nevera is far from silent as it glides and gently screams its way across the landscape. The sounds it makes are actually pretty interesting, truth be told. It's also quite expensive at £2.4m and there will only ever be 150 made. Around 50 have already been sold, the first of which went to one Nico Rosberg, in case you were curious what sort of punters this car is aimed at.
Other than that, not a lot. Unless you count obliterating the rulebook on how fast – and how good – hypercars can be from this moment onwards as an issue, and I for one certainly don't.
| | |
| --- | --- |
| Model: | Rimac Nevera |
| Price: | £2.4million |
| Powertrain: | 120kWh battery/4x e-motors |
| Power/torque: | 1,888bhp/2,360Nm |
| Transmission: | Single-speed automatic, four-wheel drive  |
| 0-62mph: | 1.9 seconds |
| Top speed: | 219mph |
| Range: | 340 miles |
| CO2: | 500kW (10-80% 19mins) |
| On sale: | Now |