New Callum Vanquish review
We find out if the Callum Vanquish 25 by R-Reforged improves on Aston Martin's Vanquish S
Find your next car here
Offers from our trusted partners on this car and its predecessors...
Or are you looking to sell your car?
Advertisement
Verdict
The Callum Vanquish is a tough car to get your head around. Yes it looks spectacular on the outside, but the interior is hit and miss. And at £450,000 - plus a Vanquish of your own - the price is mind-blowing. But those that can afford it won't care, especially for the style, exclusivity and that magnificent V12 engine. As a complete antidote to modern, anaesthetised performance cars, it feels wonderful.
Can any car be worth its asking price based on looks alone? Legendary car designer Ian Callum believes so, hence this - the Callum Vanquish 25 by R-Forged. At £450,000 it's twice the price of Aston's latest V12 stunner, the DBS Superleggera. 
And unless you own a second-hand Vanquish S already, you'll need to add the cost of one of those, too: R-Reforged will then take it, strip it back to its component parts and painstakingly restore and rebuild to accommodate all 350 changes penned by Callum.
Callum was the designer of the original Aston Martin Vanquish, but there were certain details that, due to budget constraints within the project at the time, had always bugged him. 
The door mirrors on the original Vanquish were lifted straight from a late-nineties Jaguar XK8. So were the side window seals, only they didn't just slot into place like the mirrors - they had to be crudely trimmed at their trailing edge to fit. Then there's the front spot lights: a gorgeous detail from afar, but one which left Callum more than a little miffed when they arrived from the parts suppliers with exposed screw fixings.
So with these flaws in mind, Callum created a Vanquish reimagined for 2020. The result is the car you see here, more muscular and better finished than ever. 
The front bumper is deeper and loses the crude spotlights altogether. All lighting functions are consolidated into new LED headlamps, bringing the added benefit of extra bumper space for intakes to supply cooling air to the brakes. Handy, as they were susceptible to overheating on the original car. The bonnet vents feature 3D-printed grilles finished in a subtle tartan pattern, which is repeated across various details inside and out. 
LED tech is used in the new tail lights too - the most complex individual component to develop, according to Callum - while the bumper accommodates a larger rear diffuser, which blends into a new exhaust system to maximise aerodynamic efficiency. The side detailing, which includes redesigned window trim surrounds and tailor-made door mirrors, looks much tidier than on the original Vanquish, while the wheels look like the originals but have grown in size to 20 inches. The choice of colours outside are pretty much infinite - within Callum's boundaries of taste - while there are eight colours to choose from inside. 
Inside there are some great new touches. The seats are lower and more supportive than in the standard Vanquish, and are beautifully trimmed. Coupled with a thinner-rimmed steering wheel brought closer to the driver's chest, the driving position is much improved (though the pedals in our left-hand drive test car were offset.) The dash-mounted clock is by Bremont, and can be removed and worn as a watch. But no amount of soft leather or a smartphone-friendly touchscreen can hide the dated looking dash. The massive central slab sits in clumsy contrast to a car that looks so exquisite elsewhere. 
Partnership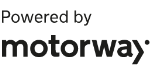 Need to sell your car?
Find your best offer from over 5,000+ dealers. It's that easy.
But thumb the big round starter button in its centre, and all is forgiven. The original six-litre V12 remains in place but with a reprogrammed ECU, optimised for a new carbon fibre intake and that exhaust system. Power rises to 580bhp - that's up 60bhp from the Vanquish S, and well within modern supercar territory.
Put your foot down, and it makes a noise that few, if any, current supercars can match. The old car has a rich, velvety tone throughout its rev range, but in the new car it's overlaid with a hard-edged fury. It's loud, thunderous and utterly addictive.
Quick, too. The old car could do 200mph and dip below five seconds in the 0-62mph sprint - a figure achieved despite being hampered by the original Vanquish achilles heel: the slow, jerky automated manual gearbox. R-Reforged will let you keep it if you wish, or convert it to a six-speed manual as we'd recommend. The clutch is heavy, the shift takes a strong arm, but it just seems so in keeping with the car's character. If you'd rather a more relaxed drive, a six-speed torque converter auto sourced from a Corvette is also offered.
But it's not just a point-and-squirt machine, either. Heavy and intimidating at first, once in its flow it reveals a brilliantly composed chassis. Headed up by ex-Aston and Jaguar SVO engineer Adam Donfrancesco, R-Reforged has managed to enhance the Vanquish driving experience without diluting the car's character. 
Driven back-to-back with the original, the progress is obvious. The Callum Vanquish rides 10mm lower and on a track 60mm wider, with revised geometry and damping to suit. And it's brilliantly resolved - body roll is reduced, and lateral movement across cambered, undulating roads is all but gone. Despite this and the larger wheels, the forgiving ride feels spot on for a continental cruiser.
So, the £450,000 question. Is the Callum Vanquish worth the money? Many who will never come close to affording one will give a resounding no. But with only 25 examples to be produced, and roughly half of which already accounted for, that seems irrelevant.
 
Callum Vanquish 25 by R-Reforged
 
Price: 
£450,000 (approx, plus donor car)
Engine: 
6.0-litre V12 petrol
Power: 
580bhp/644Nm
Transmission: 
Six-speed manual, rear-wheel drive
0-62mph: 
4.5 seconds (est)
Top speed:
200+ mph (est)
Economy/CO2:
N/A
On sale: 
Now