Readers report on SEAT's new Arona (sponsored)
Exclusive unveil gives behind-the-scenes access to hot new small SUV
No class of the new car market is more talked about nowadays than the crossover category. What started out as a niche bodystyle barely a decade ago is now one of the most desirable around for new car buyers, and to keep up with demand new models are being launched at a rate of knots. One of the hottest new arrivals comes from SEAT; the all-new Arona small SUV.
The Barcelona brand's newest and smallest SUV made its public debut at last month's Frankfurt Motor Show. Following on from the hugely successful Ateca – SEAT's first SUV – the Arona is an extremely important car that brings high expectations.
Now, away from the bright lights and press briefings of Europe's biggest new car event, we're keen to find out what ordinary members of the public actually think of SEAT's newest arrival.
To get a real insight into the views of the people who are making the crossover boom happen, we arranged a secret unveil event, inviting a cross-section of Auto Express readers to give us their views on the Arona. The readers were told they were attending an unveil of an all-new SUV, but they weren't aware which brand of car it was.
As soon as the covers were pulled off the Arona, we swooped in to get the inside line from our readers – and potential SEAT customers.
Daniel Welch
Age: 25Marketing advisorLocation: Kingston, SurreyCurrently drives: BMW 1 Series
Daniel was immediately impressed with the Arona's exterior look, penned at SEAT's Barcelona design centre.
"I think it's been designed really well," he said. "I always expect a car from SEAT to have a really smart design, and the Arona lives up to those expectations. The LED lights and contrasting roof make it look classy.
"Inside, I think the infotainment screen stands out – it looks fantastic and is feature packed. But aside from that, there also seems to be good amounts of space for this type of car – particularly legroom and boot space. I like the low loading lip for getting items in the back, too."
Daniel's girlfriend, 21-year-old civil servant Liza Matvejeva, was a fan of how you sit higher up in the Arona than you do in a supermini, such as the SEAT Ibiza.
"The driving position appeals to me," she told us. "A lot of women like to be higher up with a better view of the road, and I don't need to be too close to the wheel to get that. It's the feeling of security and being up off the ground that I like."
Ursula Jordan
Age: 23Marketing executive for a vehicle brake manufacturerLives: WarwickshireDrives: Toyota GT86
Ursula felt the Arona's £16,555 entry point will appeal. "For the price in particular I think the spec that you get makes it look really good value," she explained. "The interior is really nice, and the technology is all there. It's easy to use, too – I found it really easy to input destinations on the sat-nav compared with other systems I've used."
Ian Moore
Age: 52Owner of an estate agencyLives: LeicesterDrives: Nissan Qashqai, Audi TT, Fiat 500
Partnership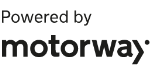 Need to sell your car?
Find your best offer from over 5,000+ dealers. It's that easy.
Ian praised the extra practicality the Arona offers over a traditional supermini. "It's got a really good use of internal space, making the most of the Ibiza platform," he told us. "My Nissan Qashqai is a higher car, but it feels almost as spacious."
Ian added: "Some of the technology on board – like wireless phone charging – is quite impressive for the money and this class of car. I like the LED lights as well, as they help to create a clear brand identity for SEAT."
Hassan Ramadan
Age: 44Advertising executiveLives: LondonDrives: Porsche Cayenne
Hassan praised the Arona for managing to combine style and space in equal measure. "It's cleverly designed," he said. "From the outside it doesn't look as big as it feels on the inside. The sloping roofline looks great, but there's still good headroom. The technology is really slick as well – the touchscreen makes the one in my Cayenne look outdated."
Nick Spillman
Age: 56Freelance media managerLives: HampshireDrives: Volvo V90
Nick really liked the Arona's distinctive styling inside and out. "It's got some interesting crease lines, and I love the colour scheme with the contrasting roof," he enthused. "It's a real light show inside, too – the technology is minimalist but clever. The space is deceptive as well – I was very impressed by the rear legroom with the front seats in my position."
Complete our survey for a chance to win £100 in John Lewis vouchers.