Used SEAT Ibiza (Mk4, 2008-2017) - How much will it cost?
The Ibiza shouldn't cost much to buy and running costs are some of the lowest in the business
I was a great value purchase when new, and the Ibiza makes even more sense for buyers on a budget as a used choice. Not only are prices affordable, like many small cars it won't cost very much to fuel and tax. Maintenance costs are also relatively small, while only the hot hatch flagships should cost a lot to insure. As a low cost runaround, the SEAT has a lot going for it.
Prices
Despite a focus on style and technology, SEAT has struggled to shake off its mainstream image and reputation for less robust quality. As result, the residual values for the Ibiza are only average and on par to similar era rivals such as the Ford Fiesta and Vauxhall Corsa.
The good news for second hand buyers is that this means the Ibiza is a great value used buy. You'll often pay less for the SEAT than a similarly aged rival, yet get a car that's usually more stylish and better equipped. In terms of performance per pound, the Cupra models are hard to beat.
Fuel economy and CO2 emissions
SEAT has a reputation for building good-value cars, and the Ibiza is no exception. It's engines should prove easy on the wallet, with good fuel economy and low CO2 emissions.
The 74bhp three-cylinder 1.4-litre TDI Ecomotive diesel is the most efficient model in the Ibiza range, as it claims 83.1mpg fuel economy, as well as CO2 emissions of 88g/km. The same engine is also available with 89bhp – albeit exclusively linked to a DSG automatic box in the FR version of the Ibiza ST estate – and 104bhp, and both versions promise decent fuel returns of 76mpg-plus.
With petrol power, the Ibiza isn't as efficient, but fuel economy is still very good, and the newer three-cylinder engines make the car far more enjoyable to drive. The 94bhp 1.0-litre EcoTSI claims 68.9mpg and 94g/km emissions. The lesser 74bhp 1.0-litre 12V has official figures of 54.3mpg and 118g/km, while the 109bhp 1.0-litre EcoTSI DSG in the FR claims 64.2mpg and 102g/km.
The four-cylinder 1.2-litre TSI promises 57.6mpg in 89bhp guise and 54.3mpg with 109bhp. The fastest 148bhp 1.4-litre EcoTSI petrol still claims decent 58.9mpg fuel economy, along with moderate 110g/km emissions.
Of the older engines, the 1.2-litre and 1.4-litre units show their age with the least impressive running costs. The former claims 47.9mpg and 139g/km, while the latter is 45.5mpg and a rather high 149g/km. Even the turbocharged and supercharged 178bhp Cupra and Bocanegra versions are more efficient, promising the same 47.9mpg and 139g/km as the 1.2-litre. The switch to the more powerful 189bhp 1.8-litre improved performance, but CO2 increased to 145g/km while fuel economy dipped to just over 45mpg.
Finally, there's the rare 141bhp 2.0-litre TDI FR diesel, which matches the 1.4-litre EcoTSI for pace yet returns an excellent 61.4mpg and emits just 119g/km. 
Running costs
All Ibizas have to be serviced every 10,000 miles or 12 months, with the services alternating between minor (at £159) and major (£269), although the first and second services are priced at £179 and £239 respectively.
Partnership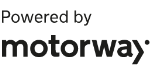 Need to sell your car?
Find your best offer from over 5,000+ dealers. It's that easy.
The costs are identical for petrol and diesel cars, and they apply to any Ibiza Mk4, regardless of age. The brake fluid has to be replaced after three years then every two (£49), while all engines have a cambelt that needs to be renewed every four years or 80,000 miles. Expect to pay £329 to replace the belt on a petrol model, or £399 on a diesel. Add another £130 for a fresh water pump. Book online, and you get free roadside assistance for a year.
All Ibiza models were supplied new with a three-year and 60,000-mile warranty, while the brand offered packages to extend the cover for up to five years. However, with even the youngest examples now reaching the same point, you're unlikely to benefit from any leftover manufacturer guarantee.
For the cheapest insurance premiums you need to seek out the early 1.2-litre petrol, which is rated as a lowly group three. The newer 74bhp 1.0 S A/C petrol model sits in insurance group eight, meaning it'll attract bigger bills for cover.
The only way is up from there, with a jump to groups 13 or 14 for the 74bhp diesel and 94bhp petrol Ibizas in SE spec. Sporty FR models range from group 17 to group 23 for the top 150bhp petrol version.
Higher rated still are the Cupra models, with the twin-charged 1.4-litre versions attracting a group 27 rating and the more powerful 1.8-litre TSI placed two groups higher.