Skoda 4x4s: the military pedigree behind Skoda's SUVs
Off-roaders and SUVs are nothing new to Skoda; we look at a history rich in all-terrain vehicles and off-road know-how
Despite the new Kodiaq arriving relatively late to the SUV party, Skoda's 4x4 history dates back as far as the forties. Around the time Land Rover was setting up shop in the UK, Skoda workers were assembling rugged military vehicles for the Czechoslovakian army.
The Skoda 1101 VO debuted in 1948, and was the first post-war car built at the maker's factory in Mladá Boleslav. It was based on the Skoda Tudor, a successful passenger car that spanned eight bodystyles from saloons and estates to coupes and cabriolets. The 1101 VO used the same engine and running gear as the existing Tudor, and paired them with a new, all-steel, four-door convertible body.
Fast forward nearly 70 years, and today you'll find an SUV on every street corner. People consider these cars to be a relatively new phenomenon, but dig a little deeper and the connection between the Skoda's earliest crossover and models such as the all-new Kodiaq becomes increasingly clear.
While all current (and future) Skoda SUVs are available with all-wheel drive, many buyers favour a two-wheel-drive set-up for improved fuel economy and reduced emissions. And despite the utilitarian 1101 VO's tough appearance, it's much the same story. Based on that Tudor platform, the vast majority were rear-wheel drive. The raised ground clearance made it good for undulating ground, in much the same way that today's front-driven SUVs are well suited to urban speed humps and hidden potholes. However, its off-road ability was restricted, despite a locking differential. It was never built in big numbers, but sources suggest just over 4,000 left the factory before it ended production in 1951. It was used in Czechoslovakia, as well as being exported for the Saudi Arabian, Egyptian and Portuguese national armies.
In order to explore the maker's lesser-known but still rich SUV history, we've taken a trip to a deserted airfield near Prague to try the 1101 VO Tudor, as well as one of the rarest Skodas on the planet – a later 973 Babeta. Today, the Tudor is appreciably rudimentary, featuring a 32bhp 1.1-litre four-cylinder petrol engine coupled with a four-speed manual gearbox. We're handed the keys, and once fired up the dinky engine chugs along at idle without any prompt from the throttle. We're warned of the slightly odd gearbox ratios (first sits where fourth appears in a new car), and the occasionally alarming lack of synchromesh, but otherwise we're told with a smile that the Tudor drives "just like a Kodiaq".
While that's not strictly true, it's a lot of fun. Once you get the hang of the quirky gearbox and heavy unassisted steering, it's remarkably straightforward to drive. Visibility is excellent – there are no windows, remember – and there's plenty of space to get comfortable. The dash is a perfect example of 'less is more', featuring little aside from an analogue speedo and dodgy fuel gauge. As if we needed reminding, the retro Skoda badge on the wheel keeps us informed that this is no modern SUV.
Partnership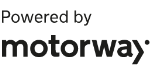 Need to sell your car?
Find your best offer from over 5,000+ dealers. It's that easy.
In fact, you'll find weird and wonderful details dotted all over the car; Skoda's 'Simply Clever' motto was clearly in essence even 70 years ago. From the ribbed petrol cap to the STOP signal on the rear light clusters, there are practical touches inside and out. Even the concertina roof folds without fuss, exposing us to the elements.
On the other side of the runway sits a 1952 Skoda Babeta; a car first built as a concept before rolling out in limited numbers (less than 50) a little later – again to the Czech army. However, unlike the Tudor crossover, the Babeta is a pure-bred 4x4. Its 49bhp 1.5-litre engine powers all the wheels via a four-speed manual gearbox. The ride height is raised, too, offering true off-road ability over tough terrain. The knobbly tyres also help in sticky situations.
But on the empty runway the road noise is almost unbearable; this car is clearly better suited to rocky ravines than it is smooth tarmac. Its 55mph top speed only emphasises this, and has us returning to base after just a couple of runs. Everything feels heavy, and the unsupportive cloth seats make it clear that this isn't a model capable of very long distances.
None of this is an issue when driving Skoda's modern SUVs, however. While 4x4 versions of various models have come and gone over the past few decades, it was the launch of the Yeti that broke new ground for the Czech manufacturer. After investment by the Volkswagen Group in the early nineties, Skoda's inexorable rise reached a milestone in 2009 with the arrival of its first new-age SUV.
Unbeknownst to customers, the Yeti took much of its inspiration from the 1101 VO. It had jacked-up suspension, a rough and rugged appearance, and a hugely practical cabin. Most importantly, it was offered with a choice of two or four-wheel drive. Its boxy proportions won the hearts of buyers across Europe, bringing thousands of new customers to the brand. It'll be replaced later this year by the Karoq – a more conventionally styled crossover designed to rival the Nissan Qashqai and Peugeot 3008. But unlike the Tudor, however, no convertible version is planned...
Skoda is hoping for similar success with its new Kodiaq, too. The seven-seat family car is the maker's first full-size SUV, but its good-value price tag and generous standard kit should ensure it enjoys huge success both in Europe and further afield in key markets such as China. It's currently built alongside the Superb and Superb Estate at the maker's Kvasiny plant east of Prague, with production heading toward an overall target of nearly 300,000 units per year.
And while many current SUVs are all show and no go, four-wheel drive remains key to Skoda's model range. UK dealers also offer a raised body and superior traction on the current Octavia Scout; a conventional and practical estate car capable of pounding up and down the motorway or taking the family off the beaten track in equal measure.
Skoda 4WDs: A brief history
Babeta (1952-1956)
We drove the open-top Babeta, but the model was also available with a fixed roof. It used the same 49bhp 1.5-litre engine and came exclusively with four-wheel drive.
Agromobil (1962)
The Type 998 was a concept vehicle built in 1962. It featured a four-cylinder engine and four-wheel drive, as well as a flat bed at the rear and a removable roof. It never made production. 
Trekka (1966-1973)
Built exclusively for the New Zealand market, the Trekka was a utility vehicle based on the original Octavia. Its success was thanks to the low taxes for agricultural cars in NZ.
Yeti Mk1 (2009-2017)
The Yeti marked a brand new chapter in Skoda's history. With its raised ride height and wide range of engines, it saw huge success across Europe. It'll be replaced by the Karoq this year.
Kodiaq (2017-onwards)
Skoda's bold Kodiaq is the manufacturer's first full-size SUV, and despite its revolutionary looks, it has more in common with the forties' Tudor than meets the eye. It's on sale now.
Which is your favourite 4x4 from Skoda's past? Let us know in the comments section below...