New Tesla Model S 2016 facelift review
The Tesla Model S has always boasted amazing technology and pace, now the 2016 facelift hones its game further
Find your Tesla Model S
Offers from our trusted partners on this car and its predecessors...
Or are you looking to sell your car?
Advertisement
Tesla is so far ahead of the pack when it comes to EVs and this updated Model S proves it. The changes are minor, but it demonstrates how Tesla refuses to rest on its laurels. As a technological showcase nothing comes close, with supercar pace, space-age tech and an all-electric range that will meet the needs even the biggest EV-skeptics. Nothing's perfect though, and Tesla could learn a thing or two from the Germans when it comes to interior quality.
In the next few years Tesla's model range will look very different to what it does today. Electric minibuses, pick-up trucks and smaller SUVs are all in the pipeline, but to keep things ticking over before they arrive, an updated version of the brand's best-selling Model S has quietly rolled into showrooms.
It's a case of blink and you'll miss it on the outside. There's a new blanked off front-end inspired by the Model X SUV, as well as reshaped headlamps. Everything else remains as it was: sleek and elegant, especially riding on the optional (£3,900) 21-inch grey turbine alloy wheels. 
• Best electric cars to buy now
Of course, an update from one of the world's most innovative manufacturers wouldn't be compete without some new tech. Inside, Tesla has fitted its HEPA air filtration system also found in the Model X. It's claimed to remove at least 99.7 per cent of allergens and bacteria from the cabin air, so in theory it should be as pure as the Scottish Highlands in there. Elsewhere, there are a couple of new interior finishes for the dashboard, but that's your lot.
What hasn't changed is the performance. The P90D version with the (£8,700) Ludicrous mode we have here, remains the fastest four-door saloon car on the planet. Tesla claims 0-60mph in a mind-melting 2.8 seconds – remember the Model S weighs more than an Audi Q7 – which is faster than pretty much everything else with four-wheels.
We rigged up some timing gear to see how close we could get to Tesla's claims and after a dozen runs, 3.3 seconds was the best we saw. Still no slouch, like watching an Olympic sprinter bolt out of the traps, the Tesla is a picture of cool and calm exploding into a frenzied blur.
Perhaps what's more staggering was the Tesla's 'in-gear' pace: 30-50mph takes just one second. Few things can prepare you for just how savage the acceleration can be. It's a hugely physical experience as your whole body tenses up and is shoved back into the seat like its been dealt a blow from a heavyweight boxer. That's what 751bhp and 967Nm of torque does to you.
Travelling like that at every opportunity won't see you get very close to the 316-mile claimed range. A more modest Sport setting pegs acceleration back and will help you make the most of remaining juice in the batteries.
But the Model S isn't just about straight-line speed, as the batteries are mounted incredibly low and in the centre of the chassis for effective weight distribution. It means the Tesla corners with only a hint of body roll and huge reserves of grip thanks to the dual-motor, four-wheel drive set up. You can feel the traction control working overtime mid-corner as it attempts to harness all of that power, though.  
Another highlight is the Auto Pilot system. A double click on the cruise control stalk activates the system, allowing the Model S to stalk the car in front while perfectly negotiating bends at motorway speeds all of its own accord. It's an eerie and unnatural experience, but you quickly learn to trust the system and you'll find yourself using it at every possible opportunity. It's tech like Auto Pilot that makes the Model S feel like it belongs on a sci-fi film set rather than the doing loops of the M25.
Partnership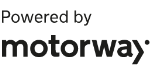 Need to sell your car?
Find your best offer from over 5,000+ dealers. It's that easy.
There are gripes, of course, and most of these revolve around quality. At £92,500  – our test car with a few extra goodies, pushing the price to £120,000 – you'd expect some materials to feel and look a little more premium. The leather chairs feel quite rubbery and the plastic on the centre console feel like they belong on a £10,000 supermini, not a six-figure super saloon.