Car care tips: how to protect your investment
Keep your new car in the best shape with our recommended car care products
You've ventured into the new car market and chosen the model that you think is perfect for you. But from the moment you first take delivery, you have another task to grapple with: keeping it in good condition.
After all, buying a car is highly likely to be the most expensive purchase you make, apart from buying a house. And from the day you take delivery, your car will be exposed to a variety of weather conditions, tight parking spaces, and the carelessness of other drivers.
Fear not, however: there are a number of steps you can take to keep your car looking good and running smoothly, while keeping its resale value as high as possible and avoiding any additional charges when you hand it back at the end of a finance deal. So read on below for our list of the best new car care tips.
Bodywork essentials
A wash brush is a must-have car-care purchase, and Auto Express recommends the lightweight yet sturdy Filmer Car Brush 18797. This isn't easy to find online, though, so the Kent Super Car Wash Brush might be a better bet; both cost around £5.
If you want to invest in a pressure washer, the £175 GMC GPW165 is our latest test winner, while the £110 Hozelock Pico Power is a more affordable option.
Whether you go for a brush, a pressure washer or a combination of the two, you'll also need some car shampoo; Halfords Car Wash & Wax won our most recent test, and is also affordable, at £4 a litre.
Drying your car ensures traces of minerals aren't left on your paintwork to create spots, so a good synthetic chamois is a must. Our favourite is the Kent Extra Large Microfibre Drying Towel – a snip at £4.
Maintenance master
As well as kitting yourself out with products to keep your car looking good, it's vital to think about the mechanical side of things. The first point to make about maintenance is simple: keep up with your car's servicing schedule. Failure to do so could lead to your manufacturer warranty being invalidated, while servicing will also pick up mechanical issues or problems that aren't easily noticeable.
We wouldn't recommend carrying out any complicated mechanical procedures unless you're suitably qualified, but it's important to keep an eye on your oil, coolant and screenwash levels. Top these up using the grades recommended in your car's handbook, being careful not to overfill.
You should also check your tyres regularly, remembering that although the legal tread depth limit is 1.6mm, it's recommended that you replace a tyre when it gets to 3mm. 
Everything's covered
If you don't have a garage or car port, an outdoor car cover offers good protection from the elements. The Halfords Advanced All Seasons Car Cover is our favourite thanks to its breathability, light weight and fair price.
Keeping your car clean and covered helps to prevent or minimise the damage that dirt and grime can do in the first place, while deposits such as bird droppings and tree sap can eat through a car's clearcoat and damage the paint beneath. A good cover also prevents ice from forming on windows and windscreens, saving you time on frosty mornings.
Scratch battle
Grit guards are one of the cheaper and more effective car-care purchases you can make. These simple plastic grates sit at the bottom of your bucket and ensure that when you dip your sponge or brush into the suds you don't pick up the small stones and grit that could damage a car's paintwork; these items are trapped at the bottom of the bucket by the grit guard's grate. The Scratch Shield (£7) is our best buy here; it's designed to fit most buckets, and is available in a variety of colours.
Polishing things off
Once everything is clean and dry, you'll want to polish and wax your car. For best results these tasks should be performed using separate products, and Angelwax Perfect Polish (£9) is ideal for the first stage, with Bilt-Hamber double speed-wax (£15) taking the Auto Express crown for the second. If you're after sealant wax for alloy wheels, Wonder Wheels Wheel Sealant (£7) is a good buy. 
Partnership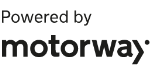 Need to sell your car?
Find your best offer from over 5,000+ dealers. It's that easy.
You should also look after your interior. We recommend two products from Dodo Juice; its Supernatural Leather Cleaner (£10) and Supernatural Fabric Sealant (£13) are both at the top of their game.
Showroom fresh
The first encounter you're likely to have with car-care items is when your dealer offers a protective treatment, such as Supagard. These products improve the bodywork's finish and make it easier to clean the paintwork, while interior applications do the same thing by protecting upholstery from staining – something to think about if you buy a car with a light-coloured interior.
Be aware that the price the salesperson first quotes you for such treatments doesn't have to be the price you end up paying; there's usually some haggling to be done here.
Other add-ons – such as alloy wheel, tyre and cosmetic insurance – might be worth considering, depending on how likely you think you are to need them, or how punitive any leasing agreement is when it comes to wear and tear.
Car care: general tips 
Brush with danger
Automatic car washes are quick and convenient, but despite advances in their brush technology, they still have a tendency to leave minor scratches on your car's paintwork. It's best to avoid them.
Value for valet
While some professional valets charge hundreds of pounds for their services, there are plenty who are more affordable. If you can find a reputable local valeter offering a full inside and out job for less than £100, this is worth considering. 
Breaking the ice
It's important to remove snow from your car before driving, but don't be tempted to scrape ice off your car's bodywork – you're likely to scratch it. 
Mechanical sympathy
When you take delivery of your car, treat the first 1,000 miles or so as a running-in period, avoiding high revs and sudden braking if possible. Some makers recommend not towing a trailer or caravan for the first 500 miles, while others advise avoiding extended periods spent at a constant speed.