Toyota Aygo vs Kia Picanto
The updated Toyota Aygo takes on the Kia Picanto in a five-door city car shootout
Fighting through traffic jams, width restrictors and complex junctions and avoiding selfish driver are all part of commuting in a big city. The recently updated Toyota Aygo and Kia Picanto are built specifically for the task of dealing with daily city drives.
• Best city cars to buy in 2018
City cars are truly built for the task, but they're also great in many other ways. They're cheap to buy and run, fun to drive and often have plenty of personality. They might be built down to a price, yet the best cars in this class have a wide range of ability, so its not just those who live in cities who love them. They're a favourite with young drivers for their low insurance costs, but which of these two is better?
Head-to-head
| | | |
| --- | --- | --- |
| Model: | Toyota Aygo1.0 VVT-I x-press | Kia Picanto 1.0 Mpi '2' |
| Price: | £12,630 | £11,075 |
| Engine: | 1.0-litre 3cyl petrol | 1.0-litre 3cyl petrol |
| Power/Torque: | 71bhp/93Nm | 66bhp/96Nm |
| Transmission: | Five-speed manual,front-wheel drive | Five-speed manual,front-wheel drive |
| 0-60mph/Top Speed: | 13.2 seconds/99mph | 12.4 seconds/100mph |
| Test Economy: | 53.2mpg/11.7mpl | 49.8mpg/10.9mpl |
| CO2/Tax: | 93g/km/£140 | 114g/km/£140 |
| Options: | Metallic paint (£515),smartphone Integration (£200) | None |
Kia Picanto
The latest Kia Picanto is the best version yet, having been redesigned to add more space, technology and a relatively wide range of engine options for a city car. It's the 66bhp 1.0-litre model we're testing here, which is the entry-level motor, aimed at those wishing to save on running costs and especially insurance premiums if they are young drivers.
The three-cylinder engine is smooth and fun to use, although it's not as peppy as the Aygo's 71bhp unit. However, shorter gearing means it is significantly more flexible than the Toyota.
In our performance tests the Kia was 0.8 seconds faster than the Aygo from 0-60mph, but it also performed strongly in gear. While its rival took a glacial 14.1 seconds to cover 30-50mph in fourth, the Picanto posted a more reasonable time of 9.5 seconds. Neither of these cars will set the tarmac alight with their performance potential, but the Picanto's extra pace is very welcome here.
Long gearing in the Aygo helps improve official economy and keep the revs down at a cruise, but it wasn't significantly more efficient than the Kia. And even though the Picanto sits at higher revs at 70mph than the Toyota, the Korean model is quite quiet inside at speed, too, so it's the better choice for motorway trips.
It's not just on high-speed roads that the Kia feels at home, since the comfortable ride soaks up potholes and poor surfaces at low speeds around town as well. It's more refined than its competitor here in pretty much every situation. The steering isn't quite as positive as the Toyota's, but it is reasonably well weighted, and the Picanto is fun to drive as well. The gearchange is light and has a mechanical feel, so it's satisfying if not really enjoyable to use.
Interior quality in the Kia is on par with that in the Toyota, but neither car is a class leader here. Both feature hard, cheap plastics in abundance, which is to be expected in this class. The pair has different takes on interior design, with the Kia's being more restrained but a little classier as a result, while the Aygo has funkier styling; much like the exteriors of each car. The Kia is more reserved, the Aygo is more extroverted.
Partnership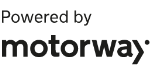 Need to sell your car?
Find your best offer from over 5,000+ dealers. It's that easy.
In '2' trim the Kia Picanto comes with 14-inch alloy wheels, a leather-trimmed steering wheel with controls for the audio system, cruise control, air-conditioning and a monochrome radio display. There's also Bluetooth included, but if you want a colour touchscreen you'll have to upgrade to '3' or X-Line specification.
Testers Notes
• Materials: Cheap materials are par for the course in the city car class, but at least both of these rivals feel well built and robust• Steering Wheel: Media controls on the wheel mean it's easy to control while on the move. The steering itself is light and makes the car easy to drive• Technology: Picanto in '2' trim comes with a USB port and Bluetooth, but no touchscreen. You will need to pick a more powerful engine variant to get this feature included as standard
Toyota Aygo
The first thing you'll notice about the Toyota Aygo is its distinctive exterior design. It's one of the best-looking cars in its class, and is much more visually interesting than the comparatively bland Kia. The recent facelift added LED daytime running lights and LED tail-lamps to give it an even more modern look. It's a similar story on the inside, although some people will prefer the more grown-up and reserved design of the Picanto. 
An infotainment display is the biggest advantage the Toyota has over its rival. The Kia only has a tiny monochrome display in '2' trim, but the Aygo x-press features a touchscreen system with Bluetooth, DAB and a reversing camera. You can add sat-nav for £400, too; this isn't available unless you buy a higher trim level on the Kia. Go for x-press trim and you can add Apple CarPlay and Android Auto functionalityas part of a £200 pack, something that's been missing from Toyota's products until recently (it's also available on some Picanto models).
The Toyota is slightly more agile than its rival, with well-weighted steering, even if the damping doesn't feel as sophisticated. You can hurl the Aygo into corners and feel it shuffle its weight on the road surface, which is at least good fun. Also, the engine has been updated with more power, so it now has 71bhp. It retains its engaging character, because it sounds characterful, even if it's short on performance.
Hampering the Aygo's keen engine are the tall ratios of the gearbox, and you'll need to drop one or more gears to accelerate at all quickly. It took 10.2 seconds to go from 30-50mph in third, where the Kia only took 6.3 seconds.
That gives you an idea of its performance deficit; you'll often be in third as you accelerate from a village out into a national speed limit zone or dual carriageway. The thrummy engine means it's actually quite fun to accelerate in the Aygo, but there's an extra element of frustration as you put your foot down and nothing much happens for several seconds while the revs build.
The sweet handling also has a trade-off in that the Aygo feels more brittle on the road than its rival. It's fine once you're up to speed, but doesn't deal with potholes and broken surfaces quite as well as the Picanto. This means the car bounces around more on tight city streets. It's a bit noisier on the motorway than the Kia, too, and the weak engine means you feel less confident with overtaking on fast roads.
Testers Notes
• Colour: Painted panels are on show inside, which is ypical for many city cars. It adds extra colour to the cabin• Dashboard design: Aygo's dashboard looks more interesting than Kia's, but still feels cheap. While Picanto's is more plain, it's classier• Touchscreen: Screen on our test car included smartphone integration, a must-have for many city car buyers. It's a welcome addition to the Toyota 
Verdict
First place: Kia Picanto
The Picanto is stronger in several key areas than its rival, so it's the better buy. The Kia is more spacious inside, quieter and, thanks to its stronger performance, it's more relaxing to drive. It rides well and is great value, both outright and on PCP finance, and boasts more usability.
Second place: Toyota Aygo
The Aygo is stylish, economical and fun to drive but loses out here. It's more cramped, is less comfortable and its performance disappoints, even with more power than before. The facelift has improved its appeal, but not by enough to beat the more practical Kia.