New Vauxhall Corsa VXR hot hatch to get electric power in 2021
Exclusive: a hot new Vauxhall Corsa is on the way with an electric powertrain and possibly a VXR badge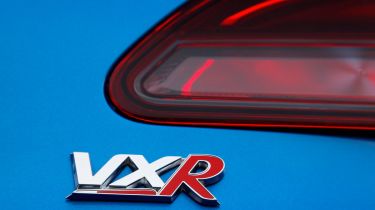 Auto Express understands that Vauxhall could launch a hot electric Corsa, possibly wearing a VXR badge, as early as 2021.
The new generation Corsa is due later this year running on the platform borrowed from its Peugeot 208 sister car. It now seems the Vauxhall could also benefit from the electric powertrain Peugeot has apparently earmarked for the new Peugeot 208 GTi hot hatch.
Speaking exclusively to Auto Express, Vauxhall/Opel CEO Michael Lohscheller said, "You can be sure that we will have some positive surprises in terms of having emotion as one brand pillar of Vauxhall."
• Best hot hatchbacks to buy now
"I think the electrification point is important; most people think electrification is for green reasons, for CO2 etc. It's not only that – it's also fun. I think that's what we're thinking of and how we might bring that to more people – but it's just in the thinking at the moment
"We're thinking about how we can bring electrification to a new level in terms of sportiness. This emotional aspect of electrification is important, so its not years away."
Lohscheller confirmed that Vauxhall will have four electrified models by the end of 2020. A plug-in version of the Grandland X SUV will arrive at the end of this year, followed by an all-electric version of the new Corsa at the start of 2020. Next up will be an all-electric version of the Luton-built Vivaro van, unsurprisingly called Vivaro-e, while wrapping up the year will be an electric version of the next-generation Mokka X.
"We've chosen to launch electric cars in some of the biggest segments," Lohscheller told us.
Do you like the idea of an electric Vauxhall Corsa VXR? Have your say in the comments...