Volkswagen trademarks I.D. Freeler and I.D. Cruiser names
More concepts hinted at for 2018 as I.D. Freeler and I.D. Cruiser trademarked by VW before New Year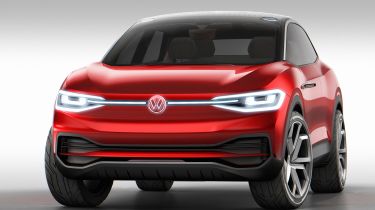 Volkswagen will continue to fill out its future I.D. range with more concept cars in 2018, and the firm has been busy trademarking potential names for its next all-electric creations.
Two new names have now appeared: Volkswagen trademarked I.D. Freeler and I.D. Cruiser towards the end of last year.
• Best electric cars on sale 2018
An important part of the puzzle will be another I.D. SUV concept, which moves away from the coupe-like shape of the I.D. Crozz with a more conventional crossover shape.
Speaking to Auto Express late last year, VW's design boss Klaus Bischoff revealed that two I.D. SUVs will be in showrooms by 2020, with one of them fulfilling this more conventional role alongside the production I.D. Crozz.
Beyond SUVs and the I.D. hatchback, it's likely that VW could also steer the I.D. family towards the saloon market. While the saloon market is struggling in Europe, it is still big business for VW globally – especially in China where the EV market is also booming.
As a marker of the segment's success, the Jetta – now discontinued in the UK – was Volkswagen's second biggest seller in 2016, with 968,135 deliveries placing it only behind the Golf in terms of popularity.
Take a look at our exclusive image of the VW I.D. SUV, due before the end of the decade...