New Volkswagen Grand California 2023 review
The smaller of the two Grand California models transforms a mid-wheelbase Crafter van into a slickly made camper, but one that's not as big inside as you might expect
Verdict
The smaller of the two Grand California models packs a lot of neat features into a compact (as far as motorhomes go) footprint while bringing with it a surprising amount of kerb appeal and decent on-road manners. Its sizeable wetroom could prove really handy to a lot of campers, but it does compromise the living space more than we'd like - if you don't need it, something smaller like a California 6.1 or Ford Nugget might serve you better.
Volkswagen's Grand California range of factory-built motorhomes looks a little confusing at first glance. It starts off easy enough, at least - at the bottom rung of the ladder is the £32,229 Caddy California, and if you want more space, there's a slightly more expensive long-wheelbase version or the considerably spendier California 6.1 for £60,428 to £73,010, depending on trim level, which sleeps four adults. 
So far, so logical, but a step up to the Grand California 600 we're testing here actually reduces the sleeping capacity slightly, as two of the four berths are for children only. And then, upgrading to the 680 drops the sleeping capacity further to just two. 
The reason for this is that the 680 isn't quite as tall, thus it loses the room for the 600's additional (and optional) bed. And in any case, what these models lose in terms of berths, they make up for with more space and additional facilities. 
There's no need to deploy a 'pop roof' in either version - as standard, each has room for even very tall adults to walk around without fear of unintentionally headbutting anything. You won't need to fold out any seats into a bed configuration as you do in a California 6.1 either, as the Grand California's bed is a more permanent arrangement, although it can be folded upwards to increase living space or cargo capacity. On that front, don't expect a huge amount of room under the bed for bulkier items - much of the space is taken up by large cupboards, one of which houses two gas bottles. 
Perhaps the biggest differentiator is the Grand California's wetroom. Inside is a chemical toilet, a small cupboard for toiletries, a neat fold-down sink and a tap. The latter is fed by a long metal hose, so it can be removed and clipped higher to become a shower, albeit a rather low-pressure one. Handy if you're on a campsite with limited facilities, but otherwise, you might prefer to take a trip to the amenities block for better water flow. 
The wetroom is sizeable, which means it takes up a lot of floor space. That turns the nearby and already compact kitchenette into a 'galley' arrangement, so cooking will need to remain a solo affair to avoid campers bumping into each other. On that front, the Grand California 600 gets a two-burner hob, a small sink, and an assortment of good-sized cupboards and drawers. The fridge is plenty big enough, too, and it includes a small icebox - handy if anyone fancies a Cornetto after pitching up. 
Partnership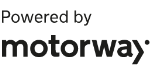 Need to sell your car?
Find your best offer from over 5,000+ dealers. It's that easy.
Just in front of the wetroom are two seats which can form a dining area for four once the driver and front passenger seats are swivelled backwards. Curiously, the table which sits in the middle must be strapped to the rear bed when not in use - one of the few aspects of the van that doesn't involve neat integration. It's quite large, so carrying it through to the front of the cabin and clipping it in is an awkward process. 
Later in the day, an impressive complement of flyscreens can be put to use, including a huge one covering the gap made by the open sliding door. Ideal for warmer evenings when you don't want to shut yourself away completely just yet, but would rather not be sharing your campervan with all the local insects. 
When it's time for some shut-eye, the smaller kid's bed (a £2,574 option) is pulled out and down slightly over the sitting area. Making the bed up there is easier said than done, and unfolding the ladder in the tight space between the kitchen and bathroom is a little tricky. Once deployed, you'll struggle to reach the front part of the cabin, but the wetroom door remains clear. A netting system ensures whoever's sleeping up top won't roll out in the night. 
Those in the rear will want to sleep horizontally, taking advantage of the pods which slightly widen the sleeping area. Even so, taller passengers may not be able to lie completely flat. This is where the 680 comes into its own - much of its 80cm increase in wheelbase is used to extend the bed, allowing occupants to sleep lengthways. The bigger Grand California is over 3.5 tonnes, though, so it can only be driven with a regular licence if you passed your test before January 1997. 
Around the bed is an impressive array of cupboards, plus two compartments that are ideal for stowing phones, although you'll only find USB charging ports on one of them. 
You won't think twice about driving to far-flung destinations to camp, as the Grand California 600 dispatches long journeys with ease. Much of the onboard tech is familiar previous-generation Volkswagen Group fare, which means it's much more straightforward to use than more recent iterations. The main part involves an eight-inch touchscreen with Android Auto and Apple CarPlay connectivity. It's flanked by physical shortcut buttons that are easy to press on the move. 
The Crafter upon which it's based is one of our favourite commercial vehicles, and it's refined as far as vans go. There is a reasonable degree of wind noise, but nothing too tiresome, and on a motorway, you don't get too much engine noise entering the cabin. The ride is comfortable, and although the cupboards rattle a little over rougher ground, it's nothing too annoying. 
The dual-clutch automatic gearbox is smooth, and despite having over three tonnes of camper to propel, the 2.0-litre diesel engine is punchy enough to stop the Grand California from feeling too sluggish, if you're happy with its somewhat noisy response under full load and high revs. Corners, of course, need to be approached with care owing to that high weight figure, but the vehicle doesn't feel unwieldy, either. The bulk also has an effect on fuel economy, as 30mpg on a very gentle run is the best-case scenario, while 26mpg is a more likely average based on a mix of driving conditions. 
For anyone unused to driving larger vehicles, piloting something six metres long might seem daunting, but you soon get used to the Grand California 600's size. It's far less useful as a daily driver than something like the California 6.1, though, given that it'll overhang the average parking space, and will be barred from entering many places with a height restriction - it's nearly three metres tall. 
This leads us to the dilemma of the Grand California 600. It's outwardly much larger than its little brother, and Ford's similarly priced Nugget camper, but despite feeling quite bright and airy when first stepping in, you soon realise it is quite compact inside, largely because of that wetroom. That has to be a key feature for you to accept the packaging compromises it brings. Otherwise, a camper based on a smaller van like the Transit-derived Nugget or California 6.1, which uses the Transporter as a starting point, might be a better bet.
Another option could be having a Crafter or another van professionally converted to your exact specifications, or buying a coachbuilt motorhome. The latter would get you a little more space for your money, but also a less neat product that doesn't have quite the kudos of the Grand California, which won plenty of admirers over our week with it. You also lose the reassurance of a nationwide dealer network providing support. 
On the subject of money, the Grand California 600 now starts at £80,696, and there are plenty of options on offer to increase that price, including the aforementioned fold-down bed and a very effective cabin heater fuelled by either a campsite's electrical hook-up or the vehicle's diesel tank. It's a worthwhile £684.
Buying one of these is not a cheap business, then, but that's broadly the case with new motorhomes that are a decent size. The Grand California 600 makes a strong case for itself, but you need to be sure its configuration is definitely best for you. 
| | |
| --- | --- |
| Price: | £80,696 |
| Engine: | 2.0-litre 4cyl diesel |
| Power/torque: | 177bhp/410Nm |
| Transmission: | Eight-speed auto, front-wheel drive |
| 0-62mph: | N/A |
| Top speed: | 101mph |
| Fuel economy: | 26.2mpg, 284g/km |
| On sale: | Now |