Volkswagen ID.3 and ID.4 electric car ranges get major shake-ups
Optional extras are made available for the first time as the VW ID.3 and ID.4 models abandon fixed specifications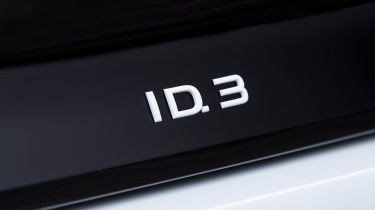 Volkswagen has refreshed the all-electric ID.3 hatchback and ID.4 SUV line-ups, revealing price changes and revised trim structures, while buyers can now specify individual option packs, instead of having to settle for fixed specification cars. 
On both ID.3 and ID.4 models, the entry-level City trim level has been renamed Life, while the Business and Tech equipment levels have been discontinued. 
Changes to the ID.3 price list bring two more versions beneath the £35,000 threshold to qualify for the £2,500 Government plug-in car grant. Mid-spec ID.3 Family Pro (using a 58kWh battery and a 143bhp electric motor) and ID.3 Family Pro Performance (the same 58kWh battery but a 201bhp e-motor) have both dropped in price and taken the grant on board. They're now priced from £31,140 and £32,460 respectively, inclusive of the grant. 
Further up the range, the high-spec ID.3 Max and range-topping Tour models both receive a price reduction of £3,800. It means the most expensive member of the line-up - the 340-mile Tour Pro S model with its 77kWh battery, is now available from £38,800. 
The introduction of configurable options packs on both models means there's a degree of flexibility in regards to equipment for ID.3 and ID.4 buyers for the first time. Customers can choose any trim level, and add in the equipment they want. 
The Infotainment Plus Package is £2,200, introducing an augmented reality head-up display on both cars. On the ID.4 it also introduces a larger 12-inch central infotainment display, while the ID.3 hatch sticks with its 10.1-inch unit but gets an upgraded seven speaker sound system. 
Other optional packs uniform across both models include Sport and Sport Plus packs for £340 and £1,140 respectively. The Sport pack introduces sports suspension and progressive steering, while Sport Plus introduces adaptive dampers. Similarly, new packs introducing styling elements, enhanced driver assistance and safety technology and comfort features are available to individually specify.
Now check out our reviews of the Volkswagen ID.3 and ID.4...