Used Volkswagen Polo (Mk5, 2009-2017) – How much will it cost?
Engines return excellent economy, and residual values are among the strongest in class, offsetting the Polo's high price
Plenty of people were prepared to pay a premium for a new Polo, so you won't be short of options when buying a used Mk5. Thanks to strong residual values, you'll pay more for a used Polo than a Ford Fiesta or Vauxhall Corsa, but you should lose less money during your ownership. Running costs should be kept in check thanks to proven and economical engines.
Prices
Used prices have dropped below the £2,000 mark, which is good value for a Volkswagen Polo. Excellent build quality should ensure that a 2009 or 2010 Polo has aged better than a Fiesta or Corsa, especially inside. The combination of the rarity factor and badge appeal means you'll pay a premium for a Polo GTI, with a budget of £7,000 required, even for an early example.
The residual values are so strong, you could be looking at spending £17,000 to get your hands on a 2017 Polo.
You can check out the latest used prices for the Volkswagen Polo on our sister site BuyaCar or value a specific model using our valuation tool.
Economy and CO2 emissions
Go for the Volkswagen Polo 1.4-litre TDI diesel, which emits 88g/km of CO2 and is claimed to return in excess of 80mpg, if you're after the most efficient Polo you can get. Although the price tag is very high, if you're driving a lot of miles and want low fuel costs it's a solid choice. The entry-level 1.0-litre petrol gets at least 58.9mpg and emits an impressive 108g/km, but it feels very underpowered.
The BlueGT gets up to 60.1mpg and CO2 emissions of 107g/km thanks to its cylinder shut-off technology, and even the stop-start equipped GTI has an official economy figure of 47mpg.
The Volkswagen Polo BlueMotion is powered by an economical 1.0-litre turbocharged TSI petrol. This produces 94bhp, which is much more than its diesel predecessor, and yet it is capable of returning up to 68.9mpg with CO2 emissions of just 94g/km. Those figures are pretty decent for a small petrol engine, but they're nowhere near the official 91mpg you used to get with the diesel engine in the old Bluemotion.
It's worth noting that these figures were collected using the old, less reliable NEDC testing procedure. This means you won't see the official figures in practice.
Running costs
Owners can choose between fixed-interval or variable servicing. The former requires maintenance every 12 months or 10,000 miles, while the latter allows up to 18,600 miles and two years between garage visits.
Services alternate between minor (£164) and major (£329), but once a car is three years old these reduce to £149 and £289. All engines, apart from the 1.2 litres, have a cambelt which is inspected every service and replaced when necessary (£434). Brake fluid should be renewed after three years, then every two years, at £64. Air-con should be regassed every two years (£79).
As you'd expect, premiums will be higher for the GTI because it's in a lofty group 29 for insurance, but other models in the Polo range will suit young drivers' requirements for low insurance costs. The 1.0-litre MPI engine is in insurance groups 6-10 depending on spec, while the 1.2-litre TSI is in either group 14 (89bhp) or 18 (108bhp). The BlueMotion 1.0 TSI is in group 15, while the BlueGT bridges the gap to the GTI in insurance group 23.
Partnership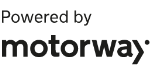 Need to sell your car?
Find your best offer from over 5,000+ dealers. It's that easy.
Depreciation is one area where the Polo is bound to shine, because the strength of parent brand Volkswagen ensures it will be class-leading in terms of residual values. This trend continues as the car gets older, with the Polo appealing to everyone from students to recent retirees.