Ice road trucking: opening of the icy Canadian highways
We visited Fiddler's Lake, Canada, to witness the opening of the Great White North ice road network
Canada is known as the Great White North. And with good reason. Out on Fiddler's Lake in the Northwest Territories it is -20 degrees Celsius. With the wind it feels like -30. As far as the eye can see is snow and ice.
"This isn't cold," grins lake owner Blair Weatherby who, like other locals, drops the word minus. "Try 40!"
Blair is a second-generation ice road trucker, the most hardcore breed of truck drivers on the planet. Each winter they take 18-wheelers, carrying up to 100 tons of supplies, on the temporary roads carved out of frozen lakes and sub-Arctic tundra.
• Auto Express winter car checklist
"Ice roads are the only way to get supplies to mines and communities," he explains as we stand on 17 inches of newly-frozen ice. "Mines and communities are surrounded by lakes and permafrost so roads are hugely expensive. Ice roads are their lifeline each year."
Seventeen inches is enough to support the 1,800kg Volkswagen Tiguans we've brought with us. Auto Express has come to Yellowknife in the Northwest Territories for the opening of 2018's ice road network to understand how these ice roads that support the small communities work, and to take part in a special photo shoot. In a world first, a diver will photograph and film the Tiguans from under the carpet of frozen crystals.
The original plan was to join the NWT Highways team as it opened the Dettah ice road four miles across Great Slave Lake (the world's ninth biggest freshwater lake) to a nearby indigenous community. But warm weather held things up, so we've opted to build our own on Fiddler's, where the ice has thickened enough to drive on. Just.
"The fact that we can see right through the ice, we know it's good, strong, clear ice – it's not cloudy, re-frozen snow – so it is strong enough for something like a Tiguan," explains ice safety expert Adam Woogh. "There's some formulas to calculate theoretical strength based on thickness. If the ice thickness doubles, the strength will quadruple. So we know that if we have, say, 15 inches of ice that's not just three times as strong as five inches – it'll be nine times as strong."
Adam might be confident about the ice strength, but the local news has been full of stories of people and machinery falling through the ice, so unpredictable has it been this winter. We meet one miner who plummeted into the frigid water of Great Slave Lake when the ice gave way. "One second I was walking along, the next I was in the water. The shock was terrible," he says. "But luckily I could pull myself out."
To prepare the main ice roads, local highways chief Garry Snyder has the latest technology at his disposal, including tracked six-wheel amphibious Argocats which drag ground-penetrating radar behind them to show the ice and water depth. He is the one who tells us Dettah is not ready for the Tiguans.
Blair relies on proven, more analogue than digital, data. For a week or two before we arrive he's drilled holes to measure Fiddler's Lake's ice thickness. Once it's 12 inches (30cm) thick, he sent out a snowmobile to break down the snow blanketing, and insulating, the ice. That sped up the freeze. Next was a side-by-side quad with a snowplough attached, scraping away the snow to reveal bare ice. Our road surface.
Another three to four inches has formed as we arrive. Good enough to put a pick-up and snowplough on the ice to finesse the frozen road and prepare it for the final trick up the sleeve of an ice road maker: flooding the surface with a petrol-powered pump sucking lake water through a hole in the ice. The result; 17 inches of ice.
Partnership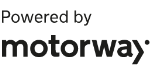 Need to sell your car?
Find your best offer from over 5,000+ dealers. It's that easy.
"Ice is only a bridge. If there's no water under it, it won't hold you up," says Blair as we walk the new road. "The water's what's holding you up. And ice is a bridge holding you out of the water. All your pressure's on that water, actually. We're walking on water."
Driving a car on ice for the first time is unnerving. Especially ice barely a foot and a half thick. It is like driving on one of those trackways over a festival field. It's solid, but not quite. For a start the ice pops and cracks as the tyres roll over it. That's good, apparently. A sign of strength, Adam and Blair reassure us.
As the road has been finessed, diver Bill Coltart has been cutting a 1.5-metre triangular aperture in the ice – his man hole into the lake. On a section of the road he's been pouring warm water on to the surface to clean the ice and create a window to film through.
"I'm sure no one has ever shot a car from under the ice," he says, bobbing in the sub-Arctic water, kept alive only by a heated dive suit. He is connected to us with a lifeline. "Right now, I can see why."
With that, Bill dives and swims to the polished ice window. There he is, only a foot or so beneath us, clear as day and ready for the Tiguan to drive over him and snap the first picture of a car driving on top of the ice. We've never seen any roads where you can do that.
Enjoyed this wintery feature? Then why not take a look at the best small 4x4s on sale designed to tackle tough terrains.