New 2022 Volvo V40: prices, specs and on-sale date
The new Volvo V40 will bolster the brand's range of small "40" models, evolving from a hatchback into a compact crossover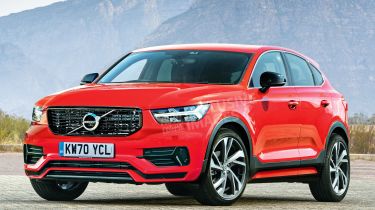 Volvo will soon launch a "pseudo-SUV" as an indirect successor to the discontinued V40 hatchback. The announcement was recently confirmed by the company's European boss – and the crossover is expected to go on sale within the next two years.
When it eventually reaches the UK, the new Volvo V40 will go up against an ever-expanding range of premium compact crossovers. The segment is currently dominated by the Audi Q2, BMW X2 and Mercedes GLA – all of which act as a more expensive alternative to the class-founding Nissan Juke.
Volvo V40 crossover: platform and specs
Until its death in August 2019, the old V40 hatchback was the only model in Volvo's line-up which hadn't migrated to the brand's larger SPA or CMA underpinnings. It was still based on an adapted version of the Ford C1 platform, which was acquired during Volvo's stint under the American company's control between 1999 and 2010.
Since then, however, Volvo's ownership has been transferred to the Chinese automotive giant Geely – which means the next V40 will likely move to a larger, taller and more modern platform which offers support for electrification.
There's the potential for the new V40 to use an adapted version of the CMA underpinnings found under the XC40. This would allow the newcomer to share the same line-up of three- and four-cylinder combustion engines, along with Volvo's recently launched 1.5-litre plug-in hybrid and all-electric powertrains.
Lex Kerssemakers, Volvo's Senior Vice President for Europe, the Middle East and Africa, recently told Auto Express how customer trends and growing need for hybrid drive has ruled out a conventional low-slung hatchback replacement for the V40.
"We need to do something more creative," he said. "That's why we have decided to not just replace the V40 on a one-to-one basis. There's two things you can't exclude in the thinking process towards the next generation of V40. The high seating position is really an issue, and we see a lot of people moving from V40 into XC40.
"I was part of it and ran the project when we started the XC40 – that polarisation between high and low was much stronger five years ago. Now, you see even the die-hard low seating people moving to the higher seats. I personally think they may move back in a while, because it's a different driving experience, but it's a trend."
Kerssemakers continued with the topic of electrification, adding: "You cannot offer a new car any more which is not equipped to be fully electrified. And to be fully electrified you need capacity to put the batteries in. If you try to achieve that through width and length then you're instantly into the C/D segment, where we already have V60, S60 and XC60.
"So then you need to use height, so you're going into an SUV. And that's where you need creativity. Can we in some way satisfy the hatchback customers at the same time as satisfying the high ingress-egress people and the battery package? That's the cocktail we're playing around with now."
Partnership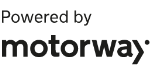 Need to sell your car?
Find your best offer from over 5,000+ dealers. It's that easy.
When asked if this plan would deliver an XC40-related version of the V40 (similar to the relationship BMW has built between its "crossover" X2 and "SUV" X1), Kerssemakers said: "Potentially, yes. You see that we are not the first to realise this, of course; look at what our competition is doing. We're not geniuses.
"I don't want to talk too much about our competitors but the original [Mercedes] A-Class was a genius car when it was launched. It was just 15 years too early. It fulfilled all of the demands that I've just talked about. So we need to learn from the past as well as looking to the future."
New Volvo V40 crossover: design and positioning
Over the last year or so, speculation has grown that the new V40 will look like Volvo's 40.2 concept. It appeared alongside the Volvo 40.1 concept back in 2016, which eventually morphed into the production-ready XC40 SUV. However, Kerssemakers has quelled this speculation, stating: "We've given that car to Polestar now, in effect."
Our exclusive images provide a good indication of how the production-ready Volvo V40 could look. The final car will likely feature elements of the XC40's design – sharing a similar radiator grille and near identical headlamp units – but it'll have a lower roofline, slightly lower suspension and a more rakish rear end.
Kerssemakers has also ruled out the notion that Volvo will build a smaller model to sit below its current entry-level 40 range, insisting that the company can achieve its goal of rising from around 650,000 to 800,000 global sales without additional models.
He said: "Of course we've looked at [a smaller model], but we've clearly decided that there's probably room for another body style alongside the XC40 in the next two to three years, and that's what we're exploring. But that's it then. Then we go into more depth – keeping our powertrains up, keeping the infotainment up to spec, and so forth.
"That means, indirectly, that we are not in the rat race of filling every niche. We have increased our coverage of the market from a product line-up perspective and that's okay. If you talk about small cars it'd be a different type of car – fully electric, probably. So I can tell you right now that we have no plans to do so. We've no plans in the near future to extend our portfolio, other than through electrification [of existing models]."
Are you sad to hear that the Volvo V40 will be morphing into a compact crossover? Let us know your thoughts below...