Used Volvo V60 review
A full used buyer's guide on the Volvo V60 covering the V60 Mk1 (2010-date)
The V60 isn't the obvious choice if you're after a load-lugger, despite Volvo's heritage. But don't let its low profile put you off; this smart-looking estate has plenty to offer. It comes with a wide range of excellent engines, including a super-frugal diesel-electric hybrid, and it's very well made. Reliability can be disappointing and its practicality is compromised, but the Volvo is every bit as safe as you'd expect and it's well equipped. Plus, the V60 is more affordable than many of its key rivals. If you're tempted, choose carefully; the combination of engine, gearbox and suspension you go for makes a big difference to the ownership and driving experience.
Volvo was one of the first car makers to introduce a production estate. That was way back in 1953 with the arrival of the Duett, and since then the company has become legendary for its load-luggers.
Most of those were big and boxy, putting carrying capacity ahead of style, so when the V60 arrived in 2010 it was a breath of fresh air. At last, here was a sleek and stylish Volvo estate – much more so than the rather ordinary German alternatives.
Some thought Volvo had gone too far the other way and made an estate that put form before function; but if ultimate practicality isn't essential the V60 is very appealing.
Models covered 
• Volvo V60 (2010-date) - Make the right choice on spec and stylish estate has plenty to offer. 
Volvo V60 Mk1
History
The V60 made its debut in December 2010 with 2.0-litre D3 and 2.4 D5 diesel engines and 1.6 T3, 1.6 T4, 2.0 T5 and 3.0 T6 petrols. There were manual or Geartronic six-speed auto transmissions.
By February 2011 a 119g/km V60 DRIVe had joined the range, with a 1.6D engine. The V60 D6 plug-in diesel-electric hybrid arrived in summer 2013 with CO2 emissions of just 48g/km and part-time 4WD; it was rebadged D5 Twin Engine from July 2016.
A facelift in spring 2013 brought cleaner engines, more safety kit, a restyle plus a 109g/km D2. The V60 3.0 T6 became the  sporty Polestar from June 2014, then in April 2015 a V60 Cross Country arrived in D3 and D4 forms, the latter with a 4WD option. 
Volvo V60 reviews 
Volvo V60 in-depth reviewVolvo V60 D4 reviewVolvo V60 R Design reviewVolvo V60 Polestar reviewVolvo V60 Plug-in Hybrid reviewVolvo V60 Cross Country review
Which one should I buy?
From summer 2013 the T6 and D4 came with an eight-speed auto in place of the six-speed unit; it's slicker and more efficient. We'd go for the 2.0-litre D4 engine from autumn 2013, for its efficiency and power.
All V60s get climate and cruise control, a multifunction steering wheel, a six-speaker hi-fi and 16-inch alloys. SE spec adds auto wipers, electrically adjustable and heated folding mirrors, plus 17-inch alloy wheels.
The SE Lux has part-leather trim, an electrically adjustable driver's seat and active xenon headlights. R-Design brings sportier styling, 18-inch alloys and a DAB radio, plus stiffer suspension that's lowered by 15mm. The top-spec R-Design Lux adds an upgraded sound system.
Alternatives to the Volvo V60 Mk1
V60 alternatives start with the Mazda 6, which is great to drive, well equipped and looks good, too. However, the most obvious rivals are from Germany.
Partnership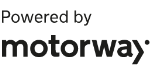 Need to sell your car?
Find your best offer from over 5,000+ dealers. It's that easy.
The Audi A4, Mercedes C-Class and BMW 3 Series are plentiful and have strong, efficient engines. The latter two are rear-wheel drive; the Audi is front-wheel drive, like the V60, although some versions have four-wheel drive, as with the 3 Series.
Excellent build quality comes as standard with the German trio, but prices tend to be higher than for the Volvo because of their premium status. Don't overlook the VW Passat, which has very good engines and a superb interior, and is widely available.
What to look for: 
Infotainment
The busy dash is well laid out, but it's not always easy to find the button you're after. Some of the menus on the infotainment aren't very intuitive, either.
Rear visibility
Rear visibility is an issue, which is why you need parking sensors. But not all V60s come with them as standard, so check the rear bumper for scrapes. 
Tyre wear
Some of the more powerful models can struggle to get the power down, so check the front tyres for wear; new rubber is needed on a regular basis. 
Boot access
Access to the load bay is poor because of the small tailgate. So while the V60 may look great, the car isn't actually all that practical if you regularly use the boot. 
Interior
The seats are some of the best fitted to any family car and the cabin feels well put together. But the dashboard is confusing because of its busy centre console. Load space isn't great for an estate; with the rear seats in use it'll stow 430 litres and when they're folded this rises to just 1,241 litres. 
Running costs
All V60s need a service every 12 months or 18,000 miles, but on the D2 it's annually or 12,500 miles.
Maintenance costs vary according to the engine and transmission; petrol editions with a manual gearbox are pegged at £210-£410, autos at £145-£590 and the auto-only T6 at £265-£510. Diesels cost £310-£590.
All engines have a cambelt which must be renewed every 10 years or 108,000 miles, but the D2 cuts this to every 87,500 miles. Expect to pay £300-£500 for this, depending on the engine. Brake fluid should be changed every two years (at £90), while it's recommended that the air-con is cleaned each service, at £39 each time. 
Recalls
Volvo approaches recalls differently from other car manufacturers. It tends to issue more of them, with many campaigns affecting a small number of models.
As a result, the V60 has been called back 19 times, due to potential problems as diverse as an inaccurate fuel gauge, fuel, coolant and power steering leaks, brake servo failure and poorly secured interior trim panels.
Other glitches include engines stalling, airbags failing to deploy properly and seatbelts breaking in a collision. 
Driver Power owner satisfaction
The V60 last appeared in our Driver Power satisfaction survey in 2016, when it was 63rd, ahead of the BMW 3 Series and VW Passat. Seat comfort was ranked second.