Volvo XC60 T8 Twin Engine: long-term test review
Final report: Volvo XC60 T8 Twin Engine SUV has convinced our man of the benefits of PHEV power
Find your Volvo XC60
Offers from our trusted partners on this car and its predecessors...
Or are you looking to sell your car?
Advertisement
The XC60 T8 Twin Engine is refined, comfortable, spacious and luxurious. Yes, it's expensive, but it's among the best plug-in hybrids you can buy and we've loved having it on our test fleet.
Mileage: 8,051Economy: 57.7mpg
It's time to say goodbye to our XC60 T8 Twin Engine plug-in hybrid. This is the first car I've run that you can plug into the wall, and it has left quite an impression; it's one of the best vehicles I've ever taken custody of in all my years of service at Auto Express.
The idea of plugging the car in at home and then driving to work and back without using a sip of fuel along the way seemed far-fetched before I got into the Volvo. But that's exactly what I managed to do on several occasions while commuting from my Essex home into our central London office.
The magic of the XC60 T8, and any other plug-in hybrid, is that I'm never left waiting for a charge like I would be in a pure-electric car. If I've run out of battery power, I can use the petrol engine for the rest of the trip. If I did fewer miles every year, this would be the car I would choose. It's a shame the D5 diesel-engined XC60 I ran earlier in 2018 suited me better for my frequent long trips because I'm enamoured with this T8 model.
For a start, the engine is quieter on the motorway, and of course, it's completely silent when running on electric power. That means I feel more relaxed behind the wheel. Avoiding London's Congestion Charge adds to my peace of mind, too.
When I have a busy week and end up doing a lot of motorway miles, the T8's economy starts to fall well below what I was managing in the D5 diesel. But a few trips to the office and it's back up again, having used almost no fuel at all.
The performance is very impressive as well. This is a powerful car; 0-62mph takes just 5.2 seconds, according to Volvo's official figures, which gives you some idea of how quick this big SUV is. On my commute, that pace comes into its own while overtaking on the motorway or pulling out of junctions swiftly; it helps make the car easy to drive.
Something that is brilliant about the D5 diesel and the T8 hybrid, and every model in the range, is the interior. The seats are super-comfortable and provide lots of support, so long drives never felt like a chore.
Equally brilliant is the large nine-inch touchscreen display on the dash. It reminds me of a tablet computer because you swipe left and right to flick between options. I had an issue early on with the radio switching back to Capital FM when it lost DAB signal, but a dive further into the settings menu revealed a button to turn that 'feature' off. Since I've been back to my beloved BBC Radio 1, the tunes haven't stopped.
Partnership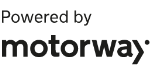 Need to sell your car?
Find your best offer from over 5,000+ dealers. It's that easy.
The Bowers and Wilkins stereo is an expensive £2,500 optional extra, but if you love loud music as much as I do, it's worth having. Even at high volumes, the sound isn't distorted.
When it comes to practicality, the Volvo has proven itself over and over, too. Unlike most of my colleagues, who don't tend to carry much luggage, I always have several bags with me, full of camera kit and car-cleaning gear. The Volvo swallows the lot with room to spare, so there is never an issue with squeezing in extra bags. There's even a special storage space in the boot for the charging cables, which is a nice touch and keeps them neat and tidy, so they never got tangled up with my stuff.
I love the styling as well, and recently felt compelled by a stunning sunset to take a beauty shot of the car before it went back to Volvo (above, opposite). It looks great from just about any angle, but the grille and headlamps are my favourite bits.
The LED lights are brilliant once the sun has set, and the main beam illuminates so much of the road that it provides lots of confidence even on unfamiliar routes.
The roughest B-roads don't give me back pain in the XC60, either; thanks to the soft suspension, it's really comfortable over the most potholed surfaces.
So the more I've driven the Volvo, the less I feel inclined to give it back. We're often sad to see cars leave the fleet, but I'll be missing this hi-tech model more than most.
First report: Volvo XC60 T8
Plug-in hybrid Volvo XC60 T8 SUV takes diesel's place on fleet
Mileage: 4,210Economy: 57.7mpg
I'm seeing double: two Volvo XC60s! No, the picture above isn't a trick of the light or smoke-and-mirrors magic; that really is another Swedish SUV next to the car on our fleet.
You'll recognise our XC60 D5, which has featured in our test pages since we got the keys in March. As I was putting on a lot of miles on my travels around the country for photo shoots, that car has now gone back to Volvo because it was nearing a mileage limit.
But rather than that being the end of our story with the car, we've decided to make the most of it by running an XC60 T8 plug-in hybrid for the next few months instead. I couldn't wait to get behind the wheel to see how it compared with the diesel model, because the T8 version picked up an Auto Express New Car Award earlier in the summer; it's our Premium Hybrid Car of the Year 2018.
I hadn't driven one before, but now I know why it won. The XC60 is one of the best cars I've ever had the pleasure of running on the fleet, and doing away with the slightly rattly diesel engine has made it even better.
On start-up, and for 28 miles after a full charge if you set it to run in full EV mode, it's absolutely serene. With no engine making a noise and only a faint hum from the motor, the already very refined SUV is truly relaxing.
So far we've been commuting as much as possible on electric power and are already bettering the D5's fuel economy of 40.1mpg: the T8 is managing 57.7mpg up to now over a series of runs in and out of London. That's really impressive, and although the T8 is pricey to buy, I can see why buyers are flocking to plug-in models these days.
*Insurance quote from AA for a 42-year-old in Banbury, Oxfordshire, with three points.