Alfa Romeo MiTo hatch facing the axe
Sergio Marchionne says MiTo hatch's future looks bleak, though a new small crossover could rescue the badge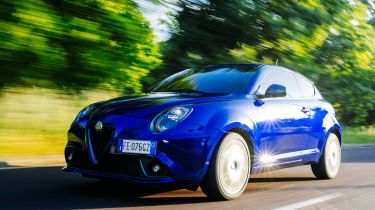 The future of the Alfa Romeo MiTo hangs in the balance, with Fiat Chrysler CEO Sergio Marchionne revealing at the Geneva Motor Show that a change of direction was possible for the car.
More will become clear when the brand's new strategy is revealed at a presentation on 1 June, but it's already evident that the car will not continue in its current form.
• Best hatchbacks on sale 2018
"If there is a MiTo [in future] I don't think it will be in the [current] shape," said Marchionne. "The market has shrunk – two-door B segment hatchbacks is a very shrinking market.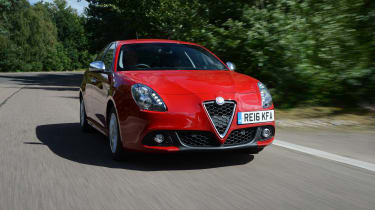 "It's got a limited practicality so we have to be careful."
Alfa Romeo MiTo SUV?
With SUV sales exploding, one possibility is that the MiTo nameplate could be transferred to a small crossover.
Alfa Romeo is focused on delivering more SUVs instead of replacements for the Giulietta and MiTo, while the firm's boss, Reid Bigland, even suggesting last year that those models could be dropped altogether.
This tallies with current trends in the market, although Alfa's chief technical officer, Roberto Fedeli, has since hinted that a replacement for the Giulietta hatch remains on the cards.
Nonetheless, the success of the Giulia saloon and Stelvio SUV have carved out a new identity for the Italian brand, and models such as the Giulietta and MiTo don't fit the new mould according to Bigland. "They're still selling, but they're very Euro-centric; we don't sell them in the US and we won't roll them into China," Bigland said.
"The new Alfa is defined by the 4C, Stelvio and Giulia; that's what we're focusing on," he added. "The Giulietta and MiTo are two very good cars but they're not at that same level of Giulia and Stelvio – and the benchmark we have set at Alfa is much more consistent with the Giulia and Stelvio."
Alfa's focus for new models will also shift from Europe to Asia and North America, where the big volume markets are SUVs and crossovers. "For a new Alfa going forward, our lens is less on Europe, more on the entire world," Bigland stated. "Certainly in China and North America the small compact car segments [where the Giulietta and MiTo would compete] are the smallest segments. Small compact cars in those markets are very difficult proposition right now."
Bigland added that Alfa is focusing on the biggest growth market - SUVs - and said buyers "shouldn't be surprised to see something from Alfa Romeo in the largest markets". That's a thinly veiled reference to a larger SUV that's believed to be in the pipeline. It will use architecture from the Maserati Levante and sit above the Stelvio in the line-up.
Are you happy to see Alfa put increasing focus on SUVs? Let us know in the comments...