Alfa Romeo Stelvio vs Jaguar F-Pace
The petrol-engined Alfa Romeo Stelvio and Jaguar F-Pace slug it out for performance SUV honours
Premium SUVs have pretty much supplanted executive saloons as the market's favourite family cars, certainly putting a big dent in four-door sales. Now manufacturers are making them more dynamic than ever.
The two models we've lined up here put the sports in Sports Utility Vehicle, and the latest 276bhp 2.0-litre petrol engine in the Alfa Romeo Stelvio combines the off-roader's agility with an even greater hit of performance.
This has been Jaguar's dominant area of the market up until now, with its F-Pace SUV, but the British brand has given it a boost with a revised petrol engine line-up. So which car makes the more compelling case for itself? 
Head-to-head
| | | |
| --- | --- | --- |
| Model: | Alfa Romeo Stelvio 2.0 Turbo 280 Q4 AWD Speciale | Jaguar F-Pace 30t AWD Prestige |
| Price:  | £44,790 | £46,225 |
| Engine:  | 2.0-litre 4cyl turbocharged petrol | 2.0-litre 4cyl turbocharged petrol |
| Power/torque:  | 276bhp/400Nm | 296bhp/400Nm |
| Transmission:  | Eight-speed automatic, four-wheel drive | Eight-speed automatic, four-wheel drive |
| 0-60mph: | 5.4 seconds | 6.7 seconds |
| Top speed: | 143mph | 145mph |
| Test economy:  | 28.3mpg/6.2mpl | 26.7mpg/5.9mpl |
| CO2/tax:  | 182g/km/£450 | 185g/km/£450 |
| Options:  | Sound Theatre pack (£950), Active Cruise Control (£890), Alfa Dynamic Suspension (£400), Convenience pack (£450), rear-view camera (£330) | None |
Alfa Romeo Stelvio
For: Performance and handling, good body control, 2.0-litre engine sounds great.Against: Infotainment is woeful, gearbox is jerky when used in manual mode.
The Stelvio shares much with its Giulia saloon stablemate. The SUV's chassis is adapted from the same platform, while the 276bhp 2.0-litre turbocharged four-cylinder petrol engine is carried across from the Giulia Veloce, too.
In true Alfa Romeo tradition, it's a sweet engine. Crisp throttle response and a nice audible rasp when revved mean it's fun to extend and work hard; you'll need more revs than in the Giulia because of the Stelvio's heavier body. It weighs 1,660kg, but this is still respectably low and 182kg lighter than the F-Pace, thanks to extensive use  of lightweight materials, such as aluminium.
As a result, the Alfa sprinted from 0-60mph in an impressive 5.4 seconds, making it as fast as some hot hatches. It was helped by the Stelvio's Q4 all-wheel-drive system, which delivers great traction.
While it might be down on power compared with the Jag, giving away 20bhp in total, the Alfa's lower kerbweight helped during our in-gear tests. It took 6.9 seconds to accelerate between 50 and 70mph in seventh and a rapid 5.1 seconds going from 30 to 70mph through the ratios.
However, on full throttle the transmission can be a little jerky, especially in manual mode. At least it's smooth and assured in the automatic setting at anything less than maximum acceleration, though.
There are few complaints with the Stelvio's chassis when it comes to driving enjoyment. Fast steering is rapidly becoming an Alfa trademark, and it's present here. The nose darts towards corners because there's enough grip and agility to support this. In fact, it's surprisingly capable and enjoyable to drive for an SUV, once you've got used to the speed of direction changes.
The Alfa is even more agile than the Jag, which feels heavier and slower to react by comparison. Yet that's not to say that the Stelvio is perfect.
It sits higher from the road so there is some roll, while this sportier focus means occasionally the damping degrades as the Stelvio bumps around when loaded up in bends, or crashes going over nasty road crevices. The F-Pace isn't immune to this, either, but most of the time the Stelvio's suspension delivers enough compliance and, therefore, comfort to ensure it'll be easy to live with.
Partnership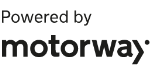 Need to sell your car?
Find your best offer from over 5,000+ dealers. It's that easy.
What won't be so tolerable is the infotainment. The system is poor, although you do get an 8.8-inch screen with sat-nav, phone connectivity, all-round parking sensors, climate and cruise control, some good safety tech, plus a heated steering wheel and leather seats. Quality isn't great, but it's sufficient.
Testers' notes
• Tech: Infotainment set-up is the Stelvio's Achilles' heel. It's slow to respond to inputs and has grainy graphics. It's better to use the standard CarPlay and Android Auto.
• Transmission: Gearbox is at its best in auto setting. It can be jerky under heavy acceleration, especially when driven in manual mode.
• Materials: Heated leather seats are a bonus, but there are some cheap-looking plastics that don't fit in with the price tag. 
Jaguar F-Pace
For: Respectable ride quality, a great level of space and usability, enjoyable mix of ride and handling.Against: Engine not as sweet as Alfa's, gearbox is sluggish, feels heavier and less alert than the Stelvio.
The F-Pace range has undergone a revamp recently. Petrol buyers no longer have the option of a V6 motor, so until the 5.0-litre supercharged V8 SVR model arrives, this 30t version is the most powerful engine option and therefore a rival to the Alfa Romeo.
It's a 296bhp version of Jaguar's 2.0-litre turbocharged Ingenium petrol unit, linked to an eight-speed automatic transmission that sends power to all four wheels. The chassis layout is similar to the Alfa's, too, with double- wishbone suspension at the front and a multi-link set-up fitted at the rear.
However, this is where the similarities between our test competitors end, because the two models perform and feel quite different on the road.
The Jaguar tips the scales at 1,842kg, so despite its extra power but an identical 400Nm of torque, performance off the line wasn't quite as urgent. The weight dulls the reactions off the line and the box is more sluggish to shift up, so the F-Pace trailed the Alfa by 1.3 seconds over the 0-60mph sprint.
That gap remains on the move, where the Jag's extra power doesn't really make itself felt. Between 50 and 70mph in seventh, the F-Pace stopped the clock in 8.5 seconds; the Alfa took 6.9 seconds.
This slight lethargy from the engine and gearbox compared with the Stelvio is also reflected in the British car's handling. It rolls more, doesn't change direction as quickly and just falls shy of the Alfa for dynamism. However, as a package the Jag is just as appealing, because for an SUV this large it offers a lovely balance between handling and ride comfort.
The extra mass helps smooth out the dampers' transitions between compression and rebound, so the F-Pace feels mostly fluid and subdued on the road, even over bad surfaces.
Only truly torn tarmac sees the Jaguar's ride and, therefore, comfort corrupted, yet this happens less than it does in the Stelvio.
The transmission isn't as sharp to shift as the Alfa's, but then the Jag's changes are also better managed and less staccato than in its rival.
Prestige trim might sit at the bottom of the F-Pace range, but it's still more expensive than the Stelvio. However, you do get a comparable level of kit, including a 10-inch touchscreen with sat-nav, heated leather seats, and front and rear parking sensors. There's also climate and cruise control, a rear-view camera and some good safety tech.
The quality of the materials used in the Jaguar SUV feels half a notch above the Alfa Romeo's, but the difference between the two isn't that great. 
Testers' notes
• Touchscreen: It may miss out on Apple CarPlay and Android Auto, but the Jaguar's infotainment set-up makes up for this with a responsive 10-inch touchscreen.
• Transmission: While the Stelvio changes gear faster, the Jaguar's auto box trumps its Italian rival's by managing shifts more smoothly.
• Materials: F-Pace is more comfortable than the Alfa, although the quality isn't a highlight. Both models feature hard plastics.  
Verdict 
First place: Jaguar F-Pace
Our former Car of the Year is still a top choice in this class, even with petrol power. It's not as involving as the Alfa, but it feels less nervous (including the ride), is more practical and offers more quality and interior tech. All this comes at a price, but we think it's worth paying extra for.
Second place: Alfa Romeo Stelvio
Not many SUVs offer this much driving involvement, but the petrol Stelvio is fast and fun, while also offering decent comfort to balance its startling performance. The trouble is, it loses out to the F-Pace when it comes to quality, practicality and interior technology, even if it is slightly cheaper.