BMW X3 M vs Alfa Romeo Stelvio Quadrifoglio
Can the Alfa Romeo Stelvio Quadrifoglio fend off the new BMW X3 M in this hot SUV showdown?
Performance SUVs are an established part of the new car market in 2019, especially in  the case of larger, upmarket models – so the arrival of a new BMW X3 M was hardly a surprise. 
With the performance SUV craze extending to smaller hot models such as the Audi SQ and the X3 M's sibling, the X2 M40i, it's clear that there's an appetite for these variants.
The new X3 M features a six-cylinder engine with 503bhp, which means it has one very closely matched competitor in the form of the Alfa Romeo Stelvio Quadrifoglio. This Italian super-SUV has an identical power output from its V6 engine, so it's the most natural rival for the new SUV from the German manufacturer's M division.
Those power outputs are an indication of just how fast these models are, despite their bulky bodies that are about as far from a sports car as you can get. Yet underneath the bodywork of both of these SUVs lies the kind of technology and chassis engineering that is usually found on highly focused sports saloons. 
The extra practicality from the SUVs they're based on is carried over, too, which is part of their appeal.
Here we'll find out which is the winner when it comes to performance, driving fun and usability.
BMW X3 M
| | |
| --- | --- |
| Model: | BMW X3 M Competition |
| Price: | £77,190 |
| Engine: | 3.0-litre 6cyl petrol, 503bhp  |
| 0-60mph: | 3.8 seconds |
| Test economoy: | 26.8mpg/5.9mpl  |
| CO2: | 239g/km |
| Annual road tax:  | £465 |
The new BMW X3 M Competition is based on the standard X3, which along with the normal Alfa Stelvio, is one of the best-handling cars in its class. But is the £77,190 X3 M Competition a winner here?
Design & engineering
BMW has used its latest architecture for the X3, so it shares parts with the X5, as well as the new 3 Series. In fact, the new 3.0-litre six-cylinder turbocharged petrol engine under the bonnet here is set to be used in the upcoming M3 as well. It's a cutting-edge motor that uses 3D printing to build part of the cylinder head.
The engine develops 503bhp and 600Nm of torque, figures that are identical to the ones that the Alfa Romeo's V6 engine produces. Also like  its rival, the X3 M features an eight-speed automatic gearbox and four-wheel drive.
The all-wheel-drive system can be configured to send more power to the back wheels, giving it a distinct rear-biased feel in certain settings. Adaptive dampers are fitted as standard, with Comfort, Sport and Sport Plus modes, and the steering and engine can also be switched between these programmes independently, making it easy to find your perfect mix of settings. Even the transmission has three options for the aggressiveness of the gearshifts.
Plush leather seats, high-quality materials throughout the cabin and an impressive 10.25-inch infotainment system mean the BMW has the better interior when it comes to luxury and technology. It feels more worthy of its huge price tag than the Alfa Romeo, but the X3 M lacks the flair and excitement of the Italian car's more driver-focused design.
It has loads of kit as standard, because this X3 M Competition model sits at the top of the X3 range. That 10.25-inch screen is paired with a digital instrument cluster and gets sat-nav with real-time traffic info. Other standard kit includes 21-inch alloys, a Harman Kardon stereo, three-zone climate control, a reversing camera and heated front seats.
Partnership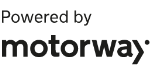 Need to sell your car?
Find your best offer from over 5,000+ dealers. It's that easy.
Driving
That new straight-six engine delivers astonishing performance, especially combined with the four-wheel-drive system. On our test track it went from 0-60mph in just 3.8 seconds; that's an incredibly impressive time, although the closely matched Stelvio took 4.1 seconds to do the same. Similarly, the BMW's time of 3.2 seconds from 30-70mph through the gears shows how quick the X3 M feels from behind the wheel. 
Again, the Alfa feels just as swift, taking 3.3 seconds. However, the BMW's engine suffers more from turbo lag than its rival's. Put your foot down in-gear at less than 3,000rpm and you'll have to wait until the power builds. This is a contrast to the Stelvio's V6, which feels more powerful low in the rev range yet also relishes revs more than the BMW's engine.
For example, the BMW took 2.6 seconds and 3.7 seconds to go from 30-50mph in third and fourth gear respectively. Yet the Alfa Romeo needed just 1.9 and 2.1 seconds to do the same, which is thanks to shorter gear ratios in the Italian car as well.
The X3's gearbox also holds on to gears slightly too long when you're accelerating, although it does deliver smoother shifts than the Stelvio's eight-speed automatic transmission. 
The BMW's steering has a bit more weight than the Alfa's and is more configurable using the different driving modes, but none of its settings are as sharp and quick as the Stelvio's steering, and the wheel rim isn't as tactile, either. Similarly, the X3 M's driving position is very good, but not as sporty as the Alfa's.
The clever four-wheel-drive system means that the X3 feels genuinely like a rear-wheel drive car on occasion, although most of the time the BMW seems heavy and a bit less agile than its rival here. There'sa lot of grip and the X3 M's body is tightly controlled by the adaptive suspension, but it's constrained by its tall, heavy body when it comes to driving fun.
The BMW does ride slightly better than the Alfa in its softest setting, but not in any of the stiffer modes, and the difference is marginal. It deals with potholes pretty well, but small lumps and bumps mean the X3 M is constantly fidgeting, so it's not very comfortable unless you're on a smooth motorway. 
Practicality
The X3 M is the more practical car of the two here, but it's not by much. Just look at the boot space figures: the BMW has 550 litres with the seats in place, while the Alfa is only 25 litres behind, at 525 litres. Both models have 1,600 litres with the rear bench folded, although the X3 M's wider opening means it's easier to load items into it. 
There's a little more room in the BMW's back seats for passengers than in the Alfa Romeo's, but this is mostly because of the Stelvio's bulkier £3,250 carbon-backed front seats. The soft-backed seats in the X3 M will be more comfortable for any tall passengers resting their knees on them.
Ownership
BMW performed poorly in our Driver Power 2019 satisfaction survey, finishing 25th overall. Alfa Romeo came in second place in this year's poll, indicating a positive customer experience for the Italian brand.
Both cars come with AEB and lane-keep assist, but to get blind-spot assist on the BMW you'll need to spec the £1,080 Driving Assistant plus pack.
Running costs
On our test route the X3 M returned 26.8mpg, while the Stelvio Quadrifoglio recorded fuel consumption of 24.6mpg. 
This works out at an annual fuel cost of £2,603 in the BMW SUV and £2,836 in the Alfa Romeo, assuming you cover 12,000 miles per year.
Testers' notes
"BMW does offer a standard X3 M in some markets, but the UK doesn't get that model. The extra power from the Competition version makes up for a lack of thrills the Alfa doesn't suffer as badly from."
Alfa Romeo Stelvio Quadrifoglio
| | |
| --- | --- |
| Model: | Alfa Romeo Stelvio Quadrifoglio |
| Price: | £70,900 |
| Engine: | 3.0-litre V6 petrol, 503bhp  |
| 0-60mph: | 4.1 seconds |
| Test economoy: | 24.6mpg/5.4mpl  |
| CO2: | 222g/km  |
| Annual road tax:  | £465 |
Alfa Romeo's Stelvio Quadrifoglio costs from £70,900, making it significantly cheaper than the BMW despite having the same power and torque output. We'll find out if it's as good as its German rival in other key areas that matter.
Design & engineering
The Stelvio sits on the same platform as Alfa Romeo's Giulia saloon, which was developed to make use of lightweight materials, such as carbon fibre for the driveshaft, and aluminium for many chassis parts. It has four-wheel drive and an eight-speed automatic gearbox just like its rival here, but even though its engine produces the same 503bhp and 600Nm of torque as the BMW's straight-six, it delivers it in a different way. The Alfa's V6 is derived from a Ferrari engine, so it relishes revs: its 503bhp is produced at 6,500rpm, while the BMW's maximum output is at 5,950rpm. 
Alfa's car is also lighter than the German SUV, at 1,830kg. The BMW weighs 1,970kg. Both cars are still  heavy, especially considering their performance aspirations, but their high power outputs mitigate that when it comes to straight-line speed.
There are a few more hard plastics in the Stelvio's interior than the X3 M's, and the overall level of quality isn't as high as a result. It does have some very impressive aspects, though: the metal shift paddles, thin-rimmed steering wheel and comfortable sports seats are all great and mean the Quadrifoglio is able to justify its high price when you hop inside.
The 8.8-inch infotainment system isn't as good as the BMW's set-up, but it does get plenty of equipment such as Apple CarPlay and Android Auto as standard, plus sat-nav. Other kit fitted to the Quadrifoglio model includes 20-inch alloys, parking sensors, a reversing camera, blind-spot monitoring, AEB and leather seats.
Driving
Inside, the carbon-backed sports seats are very comfortable and supportive, and the Alcantara and leather-wrapped steering wheel is a nicer shape and more tactile, so therefore more enjoyable to use than the BMW's. This is also true of the steering feel, which is more precise and alert than the X3 M's set-up. 
The Alfa's front end is darty and keen to turn in quickly, and the chassis has enough grip and composure to keep up with this. In fact, the Stelvio's clever four-wheel-drive system is just as good at keeping the rear wheels involved, and gives the car a properly rear-driven feel, even on the road. The Stelvio is more fun to drive than its rival as a result; it's just as capable as the German model, but with a more exciting edge that comes from the powertrain.
The V6 engine is a real highlight, because it feels even more punchy than the BMW's straight-six at low revs, yet it is also keen to rev right to the redline. It sounds brilliant with an aggressive growl, and the eight-speed gearbox is a great match because the ratios for the first few gears are short enough to let you blast through them without reaching the speed limit.
Shifts are jerkier than in the BMW, especially with the car set in its dynamic driving mode, but the box is responsive to manual inputs and the movement you can feel when changing gear partly adds to the experience: the Alfa feels more visceral and exciting than the X3 M because of these elements.
Tone it down in a less aggressive driving mode and the gearbox is smooth enough, and the standard adaptive dampers can be set to a softer setting using a button on the centre console. There's less difference between the damper modes in the Stelvio, because the stiffer options don't dramatically increase the car's body control, so the basic setting is best.
In this mode the Alfa deals with big bumps and imperfections reasonably well, though not quite as well as its rival. But constant vibration and movement are also present in the Stelvio, just like in the X3 M. Both cars feel constantly unsettled due to their big wheels and are too stiff to be really comfortable. Some sections of motorway even cause both SUVs to pogo unforgivingly – yet because they are so close in this regard, it's just something you have to accept in this sort of car. 
Practicality
The Stelvio's sloping roofline doesn't cause too much trouble for rear-seat passengers; access is fine and there's just as much headroom as in the BMW. 
The smaller windows make it a bit darker inside, and the shape of the hatchback boot means access for bulky items isn't as easy. But there's nearly as much space, because its 525-litre load bay is only 25 litres less than the BMW's. Both have a 1,600-litre total volume. 
Ownership
Safety kit is a strong point for the Stelvio; it gets AEB, parking sensors, a reversing camera, lane-keep assist and blind-spot assist as standard. You have to pay extra for the latter two items on the BMW, because they're only available in the £1,080 Driving Assistant Plus pack.
Alfa scored a strong second place in our Driver Power 2019 satisfaction poll, way ahead of BMW's 25th. Even Alfa's dealers beat BMW's in the relevant section of our survey, finishing 14th to BMW's 25th.
Running costs
Our depreciation experts predict that the Stelvio Quadrifoglio will hold on to its value better than the BMW X3 M. After three years or 36,000 miles it should retain 53.4 per cent of its list price, losing £33,025 in that time. The BMW is expected to keep 43.2 per cent, a loss of £43,867.
Both cars sit in the 37 per cent Benefit-in-Kind (BiK) bracket for company car tax, so a higher-rate earner will pay £11,147 a year to run the BMW and £10,201 to drive the Alfa Romeo.
Testers' notes
"Attention to detail in certain areas means the Alfa Romeo's interior feels special. We love the aluminium shift paddles, for example. However, it's severely lacking in some areas, such as the tech."
Verdict
First place: Alfa Romeo Stelvio Quadrifoglio
The Alfa Romeo Stelvio Quadrifoglio has more driver appeal than the BMW X3 M. Neither model rides perfectly, nor are they a match for true sports cars, but their performance and handling are astonishing given their size. The Alfa is more agile, has a more energetic and exciting powertrain, and is also cheaper to buy and run. But its cabin and tech are a letdown compared with the BMW's.
Second place: BMW X3 M
Thanks to its incredibly strong straight-line performance, decent chassis and excellent cabin and infotainment, the X3 M isn't far behind its rival. It's better equipped, packed with tech and more practical than the Stelvio, but its engine is just a little too restrained and the ride too stiff for it to take victory over the more exciting Alfa. The BMW is more expensive and less entertaining than its rival, too.
Also consider...
Mercedes-AMG GLC
New: Mercedes-AMG GLC 63 Price: £74,679Engine: 4.0-litre V8, 469bhp
The Mercedes GLC is a rival for the basic BMW X3, while the AMG GLC 63 takes on the high-end X3 M. It has a brash and exciting 4.0-litre V8 turbo engine with 469bhp on tap, plus chassis tweaks to improve handling over the standard version.
Used: Porsche Cayenne S (2019) Price: £75,000 Engine: 2.9-litre V6, 434bhp
Porsche's Cayenne is a little bigger than our test rivals, so it's more practical. It's not quite as powerful, but makes up for that with its superb handling, which belies its size and weight, and a smooth ride. Cars with delivery mileage only are within budget.
Figures
| | | |
| --- | --- | --- |
|   | Alfa Romeo Stelvio Quadrifoglio | BMW X3 M Competition |
| On the road price/total as tested | £70,900/£85,250 | £77,190/£81,170 |
| Residual value (after 3yrs/36,000) | £37,875/53.4% | £33,323/43.2% |
| Depreciation | £33,025 | £43,867 |
| Annual tax liability std/higher rate | £5,100/£10,201 | £5,574/£11,147 |
| Annual fuel cost (12k/20k miles) | £2,836/£4,727 | £2,603/£4,339 |
| Insurance group/quote/road tax cost | 50/£877/£465 | 46/£893/£465 |
| Servicing costs (1st, 2nd, 3rd years) | £199/£399/£199 | £35pm (3 years) |
| Length/wheelbase | 4,702/2,818mm | 4,726/2,864mm |
| Height/width | 1,681/1,955mm | 1,669/1,897mm |
| Engine | V6/2,891cc | 6cyl in-line/2,993cc |
| Peak power/revs  | 503/6,500 bhp/rpm | 503/5,950 bhp/rpm |
| Peak torque/revs  | 600/2,500 Nm/rpm | 600/2,600 Nm/rpm |
| Transmission  | 8-speed auto/4wd | 8-speed auto/4wd |
| Fuel tank capacity/spare wheel | 64 litres/repair kit | 65 litres/repair kit |
| Boot capacity (seats up/down) | 525/1,600 litres | 550/1,600 litres |
| Kerbweight/payload/towing weight | 1,830kg/N/A/N/A | 1,970/530/2,400kg |
| Turning circle | 11.7 metres | 12.6 metres |
| Basic warranty (miles)/recovery | 3yrs (unlimited)/3yrs | 3yrs (unlimited)/3yrs |
| Driver Power manufacturer/dealer pos. | 2nd/14th | 25th/25th |
| NCAP: Adult/child/ped./assist/stars | 97/84/71/60/5 | 93/84/70/58/5 |
| 0-60/30-70mph | 4.1/3.3 secs | 3.8/3.2 secs |
| 30-50mph in 3rd/4th | 1.9/2.1 secs | 2.6/3.7 secs |
| 50-70mph in 5th/6th/7th/8th | 2.9/3.8/6.3/11.8 secs | 4.0/8.6/12.3/21.5 secs |
| Top speed/rpm at 70mph  | 176mph/1,900rpm | 177mph/1,600rpm |
| Braking 70-0/60-0/30-0mph  | 58.9/43.9/11.8m | 51.1/39.6/11.3m |
| Noise outside/idle/30/70mph | 69/46/62/68dB | 74/44/68/72dB |
| Auto Express econ. (mpg/mpl)/range | 24.6/5.4/346 miles | 26.8/5.9/383 miles |
| WLTP combined mpg | 24.5-24.6mpg | 24.4-24.8mpg |
| WLTP combined mpl | 5.4-5.4mpl | 5.4-5.5mpl |
| Actual/claimed CO2/tax bracket | 265/222g/km/37% | 243/239g/km/37% |
| Airbags/Isofix/park sensors/camera | Seven/yes/yes/yes | Six/yes/yes/yes |
| Auto box/lane-keep/blind spot/AEB  | Yes/yes/yes/yes | Yes/£1,080*/£1,080*/yes |
| Clim./cruise ctrl/leather/heated seats | Yes/yes/yes/no | Yes/yes/yes/yes |
| Met paint/LEDs/keyless/pwr tailgate | £770/xenon/yes/yes | Yes/yes/£900/yes |
| Nav/digi dash/DAB/connected apps | Yes/no/yes/yes | Yes/yes/yes/yes |
| Wireless charge/CarPlay/Android Auto | No/yes/yes | £430/£235/no |