Aston Martin's amazing rebirth
Two years after Andy Palmer took over at Aston Martin, we speak to the staff helping to rejuvenate the British brand
To say it's been a busy couple of years at Aston Martin would be a massive understatement. An all-new DB11 is just about to arrive at owners' doors, wealthy clientele are jostling for a spot on the AM-RB 001 hypercar waiting list, the (very) limited edition DB10 was delivered to one Mr James Bond, the track-only Vulcan supercar blew the cobwebs off anyone lucky enough to drive one, and GT12 and GT8 specials have also been launched.
Not enough? Well, Aston's racing programme has been revitalised, a new range of accessories is available from a new Central London Aston Martin boutique and a new factory in Wales is taking shape to produce the production version of the DBX crossover. Oh, and there's the AM37 Powerboat.
• New Aston Martin factory will build DBX crossover
All that (and much more) has happened in the two years since Andy Palmer first crossed the famous moat at Gaydon and into Aston Martin headquarters. Last year we caught up with Andy to get a view on his first year in the job; this year we've spoken to Aston employees old and new on how the company has changed under the stewardship of the inaugural winner of the Auto Express Brit List.
Design director Marek Reichman has seen plenty of ups and downs in his 11 years with Aston. "We've had some very difficult times," he told us. "You can be on a great ship that looks fantastic, but when you've got no captain, no direction, you sometimes wonder 'what's the point?'. Andy's brought back this desire for Aston to be a great British car company."
Reichman also revealed how Palmer's vision helps him and his design team. "Every time Andy speaks about the journey it enthuses me more," he said. "He has an internal compass that points to his vision with laser precision. For a chief creative officer that makes life much simpler.
"We've gone from producing a new car every four years to producing one a year, plus specials. We're now very much about looking forward: what we can be and what we need to be."
Ian Hartley joined Aston Martin aged 16 in 1989 and was one of the last apprentices taken on under ex-chairman Victor Gauntlett. He's now a senior manager in the vehicle dynamics team working on cars like the new DB11.
• On the waves in Aston's £1m powerboat
"Years ago it was like working in sheds," he told us. "When it rained, water used to leak through the old production facility's W-shaped roofs and run down the shelves where the nuts and bolts were kept. We used to be working in pits and water got in."
"Aston was always busy, but now we're developing a lot more cars. In V8 and DB9 days we did one before we started another project. Now I've got a lot of projects – it challenges you to think of different ways to develop the car."
The changes over the past two years have had a big impact on the workforce, as Hartley explains: "In the past there were always ups and downs; there's a good period during development, then sales drop off and you struggle to pull another model together. Here it's very clear – there's a good separation between our cars and we know what market we're trying to hit. We're being taken into new sectors so it's exciting – we're going to get to develop DBX, for example."
Partnership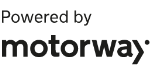 Need to sell your car?
Find your best offer from over 5,000+ dealers. It's that easy.
• The Aston Martin Cygnet story
Just beginning their Aston journey are Ceri Davies and William Savage. Until recently, Davies was self-employed in the aircraft industry in South Wales after 22 years in the RAF. Now he's a build technician at Gaydon, but will move home to work in Aston's new factory in St Athan, Vale of Glamorgan.
"I'm up here for two years with 40 Welsh colleagues," said Davies. "I just wanted a change of gear and the opportunity to work with a prestigious company like Aston was exciting."
William Savage is a degree apprentice, working at Gaydon while studying at Warwick University. He's following in the footsteps of Palmer, who also started out as an apprentice.
"Andy has been in to see the apprentices," Savage told us. "It's great to see how his career has gone and that you don't always have to go to university to get to the top."
One thing that talking to all Aston Martin employees tells us is that the next two years will be even busier than the last. The message is simple: you ain't seen nothing yet.