Audi On Demand to provide short-term rental service in UK
You can now hire an Audi straight from a dealer for up to 28 days, with a full UK rollout of the service planned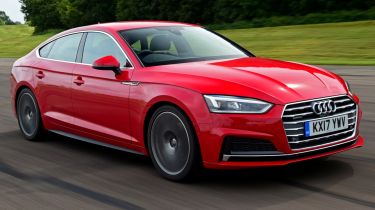 Audi has launched a new on demand service in the UK, following successful trails of short-term loans direct from the manufacturer in San Francisco and Munich, and launches of Audi On Demand in China, Hong Kong, Singapore, Japan and Germany.
Audi On Demand UK launches initially in the North West, operating from a base within Oldham Audi and offering the service around the Greater Manchester area. It's promised that On Demand will launch in Edinburgh and Glasgow later this month and Newcastle and Birmingham in September. The roll-out will continue through to the end of 2018 with availability in London planned as well.
• Holiday car hire: how to get a good deal
Registering to access the service is completed online, and cars hired can be delivered straight to you, provided you live within a 30-minute drive from an up-and-running On Demand depot. Otherwise, the car has to be collected.
Less restrictive is the fleet of cars Audi offers, which consists of very nearly the entire Audi line-up. At launch, the A1, A3, A4 and A5 ranges, plus the Q3 and Q5 SUVs are offered. Performance vehicles include the S3 and S5 ranges.
You can loan a car for as little as one hour to a maximum period of 28 days, with day rates beginning from £70. Again, pick-up of the vehicle once the loan has expired is possible within half an hour's drive from a depot. Mileage is unlimited, while comprehensive insurance and 24 hour roadside assistance is included in the price.
For the time being, Audi On Demand is a retail offering only, but Audi intends to expand the service to cater for business customers too.
Last year, Bettina Bernhardt, the managing director of the Audi Business Innovation department responsible for On Demand, told Auto Express that the UK would be one of the first countries to get the service following global trials.
The soft launch in San Francisco revealed that just under a third of On Demand customers accessed the service to drive high-performance Audis - S and RS models, plus the R8 - while 15 percent used the app to set up an extended test drive while considering a vehicle purchase. Audi's US network offered discounts of around $1,000 (£770) to On Demand users who went on to buy a car.
Bernhardt also revealed that the On Demand service will expand beyond vehicle rental to include chauffeur services via the same app. "The chauffeur service will come first in China," she said, "and we may partner with an additional company to deliver it. It depends on demand in each country, but it is planned to have it in certain locations in Europe and the US, including the UK."
Do you like the sound of Audi On-Demand? Let us know in the comments...