Audi A1 Citycarver vs Ford Fiesta Active
The Audi A1 Citycarver is the latest supermini to get the jacked-up treatment, but is it a match for the Ford Fiesta Active?
This is the new Audi A1 Citycarver. Its marketing and name draw a tenuous link between its higher ride height and underbody protection, and driving in urban areas. The reason why these aspects, which are usually associated with off-roading, have been used like this is that customers in towns are increasingly choosing SUVs over superminis and city cars.
The A1 Citycarver combines both factors, so Audi will be hoping the model appeals to even more buyers as a result. It's so closely related to the A1 supermini that you could say it was another trim level; after all, this is what Ford does with its own take on the formula, the Fiesta Active. Both models have raised suspension compared with their conventional counterparts, plus extra body cladding and a higher driving position.
These small cars have a lot in common, including a downsized turbo engine under the bonnet and their tech-filled cabins.
Here we'll find out how these changes affect the way the cars drive, and which is the better model to go for if you're looking for a car that's slightly higher than a hatch, but isn't quite a full-on SUV.
Audi A1 Citycarver
| | |
| --- | --- |
| Model: | Audi A1 Citycarver 30 TFSI |
| Price:  | £22,040 |
| Engine:  | 1.0-litre 3cyl petrol, 114bhp  |
| 0-60mph:  | 9.7 seconds |
| Test economy:  | 42.3mpg/9.3mpl  |
| CO2:  | 119g/km   |
| Annual road tax:  | £145 |
We're testing the Audi A1 Citycarver 30 TFSI. The '30' in the name refers to the engine's power output, and because the Citycarver is in effect a trim level of the A1 range, this manual model is the only version with this powertrain. It costs £22,040. 
Design & engineering
Apart from a few key changes, the Citycarver is identical to the normal Audi A1 Sportback supermini. The ride height has been raised by around 4cm and there are different styling details on the outside, plus some underbody protection, but fundamentally this is an A1. It's the same story with the Fiesta Active, too, so this is not particularly surprising.
The latest A1 uses the Volkswagen Group's MQB A0 chassis, so it shares parts with the VW Polo, including its engine. The 1.0-litre three-cylinder unit produces 114bhp, 10bhp less than the Ford, and is linked to a six-speed manual gearbox driving the front wheels. There aren't any off-road driving modes, but you can switch between the normal setting, an eco mode and a sportier configuration, but these barely change the driving experience.
Inside, the Citycarver is the same as a normal A1, which means it's more upmarket than the Ford, even though there are still some cost-saving hard plastics in the Audi, such as on the doors. It's pitched as a premium product, unlike the more mainstream Fiesta Active, so we would expect a higher standard of materials in the cabin, but this is only the case in certain areas. The seats and steering wheel feel more premium than the Ford's, so the key touchpoints are good, but elsewhere inside, the Ford is able to keep up with its rival in this respect.
You get a 10.25-inch digital instrument cluster as standard in the Audi, though, which is key in making it feel more hi-tech than the Fiesta. It can display all sorts of useful information, including full sat-nav mapping. Audi's Virtual Cockpit was one of the first displays of this type and it's still among the best around for functionality and customisation, and a great feature at this level of the market.
Other standard kit includes AEB, lane-keep assist, LED lights, air-con, cruise control and connectivity that features Apple CarPlay and Android Auto. 
Driving
It's likely not a shock to learn that the A1 Citycarver drives almost identically to the normal A1. However, it's not exactly the same; with more suspension travel to absorb bumps, thanks to the raised height, the ride is slightly softer, which means the Citycarver is actually slightly better to drive. But it's not by much, because it still fidgets around town and doesn't settle down until you get up to speed.
Partnership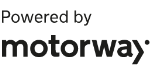 Need to sell your car?
Find your best offer from over 5,000+ dealers. It's that easy.
The Fiesta Active is also softer than the normal supermini version, and in both forms it rides more smoothly than the Audi, but also feels more fun.
The A1 has precise steering, decent grip and a solid gearchange, but the Fiesta's entertaining chassis and quick steering give it the advantage here.
While the Audi's engine has less power, the A1's low kerbweight of 1,140kg means performance is good enough, and the engine is reasonably fun to use, because it's punchy, smooth and refined. This was shown in our in-gear tests, where the Audi kept up with its more powerful rival. It took 4.2 seconds to go from 30-50mph in third gear, 0.1 seconds ahead of the Fiesta, but it fell 0.5 seconds behind the Ford's time of 6.0 seconds in fourth.
The gap widened in the higher gears, where the newcomer needed 9.2 and 12.7 seconds to go from 50-70mph in fifth and sixth gears respectively, while the Fiesta Active managed 8.4 and 10.8 seconds.
Yet neither car feels underpowered, because their turbocharged engines mean they pick up speed easily providing you're in the right gear. As in the Fiesta, once the A1's turbo is working, performance is easy, so combined with the settled high-speed ride, this torque and refinement make it a good cruiser. 
Practicality
The A1 has a light and airy cabin, which gives the feeling of space, and there's more shoulder room in the front seats than in the Ford, too.
Yet the Audi's real advantage is its rear seats,  which are more comfortable to sit in and have more leg and headroom than in the Fiesta Active. With a tall driver, legroom is still tight in the back, but this is true in both models.
The Audi has more boot space, too; the A1 Citycarver has 335 litres of space, and a lower loading lip than its rival; the Ford has 311 litres. It also has an adjustable boot floor, which helps to keep the floor flatter in two-seat mode with the rear seats folded.
Ownership
The A1 Citycarver comes with lane-keep assist and AEB as standard, plus LED headlights and rear parking sensors. There's no reversing camera, though, which is standard on the Ford. This is a shame because rearward visibility could be better on the Citycarver.
Audi finished 16th in our Driver Power 2019 survey, ahead of Ford's 23rd place out of 30 brands.
Running costs
On test the Audi returned 42.3mpg, which was only slightly behind the Ford's 43.4mpg. These figures result in an annual fuel spend of £1,651 in the A1 and £1,609 in the Fiesta.
Depreciation works in the Audi's favour, though. Our experts predict it'll keep 49.8 per cent of its list price, losing £11,064 in three years or 36,000 miles, while the Ford loses £12,756 in that time due to a lower residual value of 41.0 per cent. 
Testers' notes: "The Citycarver costs £1,400 more than a normal A1 in mid-spec Sport trim, which gets a similar level of standard kit. It rides slightly better, but not by enough to justify that extra cash."
Ford Fiesta Active
| | |
| --- | --- |
| Model: | Ford Fiesta 1.0 EcoBoost 125 Active X Edition |
| Price:  | £21,605 |
| Engine:  | 1.0-litre 3cyl petrol, 123bhp   |
| 0-60mph:  | 8.5 seconds |
| Test economy:  | 43.4mpg/9.6mpl  |
| CO2:  | 98g/km |
| Annual road tax:  | £145 |
Ford saw the opportunity to add a jacked-up version of its Fiesta to the range when the new model was launched in 2017, so it's the established rival for the A1 Citycarver. To match its premium competitor we're testing the top-spec Active X Edition, which costs £21,605, although lesser models offer a cheaper way into ownership. 
Design & engineering
The Active is available with a range of engines, including 99bhp and 138bhp versions of the 1.0-litre three-cylinder EcoBoost petrol engine, and this 123bhp motor. Whichever option you go for, there's a six-speed manual gearbox driving the front wheels, so the set-up is similar to the A1's. The Ford has less torque than its rival, at 170Nm against the Audi's 200Nm, but it arrives lower down in the rev range to help flexibility, and it matches the A1's torque figure on overboost.
While the Fiesta trails its rival for upmarket appeal, it's not by as much as you might think. The materials inside are actually similar in quality to the Audi's, with some cheaper plastics but also some soft-touch, pleasant-feeling surfaces. It falls down slightly when it comes to design, because the chunky buttons and slightly incoherent dash design mean the Active doesn't look as classy and modern as the A1 inside.
However, there's plenty of equipment here that's not fitted to the Audi. For example, a reversing camera is standard, along with sat-nav and climate control – these are optional on the Citycarver. Extras such as metallic paint and wireless charging are cheaper on the Ford, too, although it's a shame AEB is optional, because this is important safety tech.
You also get off-road driving modes, unlike in the Audi, although these just change the ESC system's settings rather than adopting any form of four-wheel drive. There's no digital dashboard available, but the Ford's infotainment system has been updated and now looks more modern than it did before. The Audi's set-up still beats it, however. 
Driving
The Fiesta has long been the supermini of choice for keen drivers, and much of this handling brilliance is present even in the Active.
Its steering is quick and weightier than the Audi's, and while it could do with more feel, there aren't any other superminis that have steering as well-judged as this. It's matched to a great chassis that, even with the extra body roll introduced by a higher ride height, provides plenty of agility and fun.
That six-speed gearbox is great, too, with a heavier and more satisfying shift than the Audi's. The A1's is good, because it has a precise action, but the Ford's transmission is better and fits well with its engine.
Its 1.0-litre motor is another highlight here. It makes a thrummy noise when revved, which is fun, yet it's not intrusive at a steady speed even though it's slightly noisier overall than the Audi's engine.But it provides decent pulling power from lower in the rev range than its competitor, and it was faster in most of our acceleration tests.
The Fiesta Active needed 8.5 seconds to sprint from 0-60mph, while the A1 Citycarver clocked 9.7 seconds. Plus, from 30-70mph through the gears the Ford took 8.6 seconds, which was a full second quicker than its rival achieved. It was only in our 30-50mph test in third gear that the Audi was quicker, and that was just by 0.1 seconds.
The Ford rides more smoothly than its German rival, too. Both are about the same on the motorway – generally comfortable, but with harsher bumps sometimes disturbing the calm – but the Fiesta Active is more compliant at lower speeds, because undulating roads don't unsettle it through corners, and potholes are absorbed more smoothly, too.
Comfort is also helped by the driving position, which is better than the Audi's. However, it's higher up than a normal Fiesta, so tall drivers aren't able to sit low enough to see the top of the instruments. 
Practicality
With a 311-litre boot, the Fiesta trails behind the Audi's 335-litre load bay. There's no adjustable floor, either, which means there's more of a loading lip , and when you fold the rear seats down, the floor isn't flat. However, the Ford isn't too much less practical than its rival when it comes to luggage space.
It is less roomy for passengers, though, because there's less head and legroom in the back seats. It's also slightly darker in the rear seats, which makes it feel cramped. Children will fit fine, but adults won't want to spend too much time in the back.
Ownership
Autonomous emergency braking isn't standard on the Fiesta, and instead it's part of a £550 pack that also adds blind-spot assist, adaptive cruise control and door-edge protectors to prevent car park dings.
The lack of standard AEB is a shame, but the Ford is cheaper than the Audi, and the German model isn't available with blind-spot assist, so the add-on (called High Series – Driver Assistance Pack) is worth it.
Running costs
Relatively low CO2 emissions and a cheaper list price mean that the Fiesta Active is a better company car choice. It's in the 23 per cent Benefit-in-Kind bracket, emitting 98g/km of CO2 and will cost a standard-rate earner £985 this year. The Audi sits in the 27 per cent category due to emissions of 119g/km, so it will cost the same person £1,178. Both cars cost £145 per year in road tax. More power and no AEB in the Fiesta means it costs  a bit more to insure: our example driver will pay £431 for a year's cover on the Ford and £402 on the Audi. 
Testers' notes: "An automatic transmission is available on certain engines in the Fiesta Active range, but you can't add one on this 123bhp model. That's okay, because the six-speed manual is great to use." 
Verdict 
First place: Ford Fiesta Active
The Fiesta Active isn't as good value as its supermini counterpart, but that's also true of the A1 Citycarver. If you're set on one of these two models, though, the Ford just edges it. It's more comfortable than the Audi and quite a bit more fun – and it's better value, too. There's more choice in the range, and although it's not as practical as the Audi, the difference isn't enough to be a dealbreaker. 
Second place: Audi A1 Citycarver
Like the Fiesta Active, the A1 Citycarver rides more smoothly than its standard sibling, but its price tag is tough to justify. It's second here because the Audi is more expensive to buy and run than the Ford, and isn't as fast or as flexible. But it wasn't an easy victory for the Fiesta Active. The A1 is practical, with a useful boot and decent passenger space, and the on-board tech is brilliant.
Other options in this category...
Renault Clio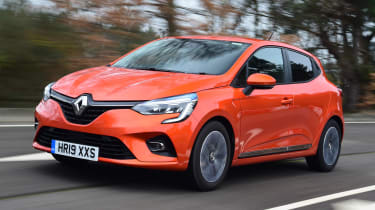 Model: Renault Clio 1.3 TCe 130 R.S. Line EDC
Price: £20,795
Engine: 1.3-litre 4cyl, 128bhp
Instead of a high-riding supermini-SUV, we recommend a proper supermini. The Clio is our current favourite, and at this budget you can get a top-of-the-range car, with a 128bhp petrol engine and a dual-clutch auto. Lower trims are even better value. 
Skoda Kamiq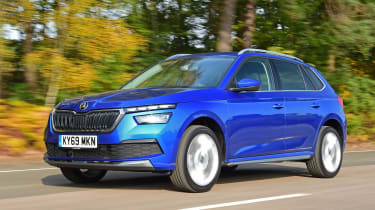 Model: Skoda Kamiq 1.0 TSI 115PS SE L
Price: £21,980
Engine: 1.0-litre 3cyl, 113bhp
If you're set on a small SUV, a Skoda Kamiq makes more sense than the halfway houses above. It's more spacious and is loaded with kit in SE L form. It's better value than either car above as a result, and is nearly as good to drive, with a comfy ride and slick gearbox. 
Figures
| | | |
| --- | --- | --- |
|   | Ford Fiesta 1.0 EcoBoost 125 Active X Edition | Audi A1 Citycarver 30 TFSI |
| On the road price/total as tested | £21,605/£21,605 | £22,040/£26,555^ |
| Residual value (after 3yrs/36,000) | £8,849/41.0% | £10,976/49.8% |
| Depreciation | £12,756 | £11,064 |
| Annual tax liability std/higher rate | £985/£1,971 | £1,178/£2,356 |
| Annual fuel cost (12k/20k miles) | £1,609/£2,682 | £1,651/£2,751 |
| Insurance group/quote/road tax cost | 13/£431/£145 | 20/£402/£145 |
| Servicing costs | N/A | £468 (2yrs) |
|   |   |   |
| Length/wheelbase | 4,068/2,493mm | 4,046/2,566mm |
| Height/width | 1,498/1,756mm | 1,483/1,756mm |
| Engine | 3cyl in-line/998cc | 3cyl in-line/999cc |
| Peak power/revs  | 123/6,000 bhp/rpm | 114/5,000 bhp/rpm |
| Peak torque/revs  | 170/1,500 Nm/rpm | 200/2,000 Nm/rpm |
| Transmission  | 6-speed man/fwd | 6-speed man/fwd |
| Fuel tank capacity/spare wheel | 42 litres/repair kit | 40 litres/repair kit |
| Boot capacity (seats up/down) | 311/1,093 litres | 335/1,090 litres |
| Kerbweight/payload/towing weight | 1,241/444/1,000kg | 1,140/500kg/N/A |
| Turning circle | 10.3 metres | 10.6 metres |
| Basic warranty (miles)/recovery | 3yrs (60,000)/1yr | 3yrs (60,000)/3yrs |
| Driver Power manufacturer/dealer pos. | 23rd/23rd | 16th/20th |
| NCAP: Adult/child/ped./assist/stars | 87/84/64/60/5 | 95/85/73/80/5 |
|   |   |   |
| 0-60/30-70mph | 8.5/8.6 secs | 9.7/9.6 secs |
| 30-50mph in 3rd/4th | 4.3/6.0 secs | 4.2/6.5 secs |
| 50-70mph in 5th/6th | 8.4/10.8 secs | 9.2/12.7 secs |
| Top speed/rpm at 70mph  | 121mph/2,400rpm | 123mph/2,200rpm |
| Braking 70-0/60-0/30-0mph  | 53.7/40.2/9.8m | 53.3/37.2/11.4m |
| Auto Express econ. (mpg/mpl)/range | 43.4/9.6/401 miles | 42.3/9.3/372 miles |
| WLTP combined mpg | 46.3-49.6mpg | 46.3mpg |
| WLTP combined mpl | 10.2-10.9mpl | 10.2mpl |
| Actual/claimed CO2/tax bracket | 150/98g/km/23% | 154/119g/km/27% |
|   |   |   |
| Airbags/Isofix/parking sensors/cam | Six/yes/yes/yes | Six/yes/yes/£1,150* |
| Auto box/lane-keep/blind spot/AEB  | No/yes/£550*/£550* | £1,540/yes/no/yes |
| Clim./cruise ctrl/leather/heated seats | Yes/yes/no/£300 | £695/yes/no/£1,150* |
| Met paint/LEDs/keyless/pwr tailgate | £500/£600/yes/no | £575/yes/no/no |
| Nav/digital dash/DAB/connected apps | Yes/no/yes/yes | £250/yes/yes/yes |
| Wireless charge/CarPlay/Android Auto | £67/yes/yes | £200/yes/yes |