New Audi e-tron GT concept review
We get behind the wheel of Audi's e-tron GT concept to see if the driving experience can live up to its stunning looks
There's still around two years to wait before the e-tron GT hits the showroom. But if Audi can follow through on its promise of producing a car that looks and feels as good as the concept, it'll have a lot of Tesla customers scratching their heads.
Audi's upcoming e-tron GT will have silently whirred its way into showrooms by the end of 2020. But so keen is the German brand to see its Tesla Model S rival out in the wild, Auto Express has been invited to take a closer look and get behind the wheel of the concept that previews it. 
The e-tron GT will be Audi's third fully electric model when it launches in 18-months time, following on from the e-tron SUV that's already in dealers and the forthcoming e-tron Sportback, which is a more coupe-inspired SUV. It will be Audi's new 'hero' car, according to its design team. That means that matching the striking look is some serious performance and an equally lofty price tag - don't expect any change from £100,000 when it goes on sale.
• Best electric cars on sale right now
By and large the e-tron GT concept you see here is what the finished model will look like, Audi's head of exterior design Andeas Mindt told us: "The whole concept is very close to what you will see in showrooms, about 95 per cent, but the production model will be a five-seater."
Away from the bright lights of a motor show show stand, the e-tron GT cuts a striking shape on the streets of LA; its hunkered down body and elongated rear end are a stark contrast to the enormous, slab-sided SUVs and pick-ups it's sharing the roads with in downtown LA.
The illuminated e-tron badging will make way because that's deemed as advertising by the law, and the touch sensitive doors will make way for traditional door handles on the production car purely for safety reasons. 
Swinging open the frameless door reveals a cabin that is almost identical to what is being promised from the showroom model. You sit low in fantastic textured seats peering over the long bonnet that gently drops away towards the road, while the flat top and bottom steering wheel is trimmed in soft Alcantara. 
The cabin is predominantly made up of digital screens and previews a new look for Audi's future cabins; the gear selector has morphed into a domino-shaped slider that sits neatly integrated on the centre console.
It shares its platform, called J1, with Porsche's upcoming electric vehicle, the Taycan. Both are similar sized, elegant saloons, but the Audi will be aimed at a very different customer. "Our customers don't like what Porsche does and Porsche customers don't like what we do," Andreas Mindt, explains to us. "The e-tron will be more comfort orientated - it's more like a long distance saloon but still it will have sporty performance." 
The numbers certainly back up that claim: 582bhp, 0-62mph in 3.5 seconds and a top speed of 149mph. A huge 96kWh battery that drives an electric motor on each axle delivering four-wheel drive powers the e-tron GT.  
Partnership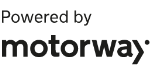 Need to sell your car?
Find your best offer from over 5,000+ dealers. It's that easy.
However, we're not going to get anywhere near those claims today; firstly because the concept is a 4.6 million euro one-off, so Audi's engineers are being understandably cautious with its use, and secondly because LA is the most congested city in the US.
Having said that it presents us with an ideal setting to test the e-tron's promise of greater comfort and refinement. The steering is effortlessly smooth with a nice heft to its weight; the throttle response is consistent and, when the traffic opens up, delivers thumping bursts of acceleration. Audi engineers are still working on refining the overall powertrain to deliver smoother and a more relaxing drive.
The chassis is still being worked on, which is a relief, because the ride quality, like all precious one-off concept cars is pretty bad. It's about as comfortable as doing a marathon in a pair of ski boots two sizes too small. Any sort of verdict on handling, given our location, will have to wait until the production model has rolled out of the factory, too. 
But even this brief and uncomfortable encounter with the e-tron GT, years ahead of it going on sale, shows how serious Audi is about toppling Tesla.