Audi R8 V10
Audi R8 V10 Coupe is our Performance Car of the Year for 2010.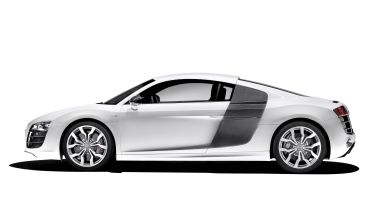 Why it won...
We rate the greatest performance machines every year, and the Audi had us grasping for superlatives at our last Anglesey track test. It beat 19 go-faster rivals to take the crown, and was the unanimous choice of our judges. From the way it looks to the way it drives and sounds, everything about it screams for attention.
The R8 was an established favourite before the arrival of the stunning V10 model, but the 518bhp flagship raises the bar even higher. A top-quality cabin and beautifully executed open-gate manual gearbox only add to its appeal.
On road or track, you'll never tire of the endless grip and incredible traction. But best of all is the fact that this supercar demands very few compromises. It cruises with the refinement of a sporty executive model, has a decent luggage area and is a doddle to drive around city streets.
[[{"type":"media","view_mode":"content_narrow","fid":"69747","attributes":{"alt":"","class":"media-image"}}]]