Nissan Leaf
Innovative Nissan Leaf electric car gets Special Award for groundbreaking technology.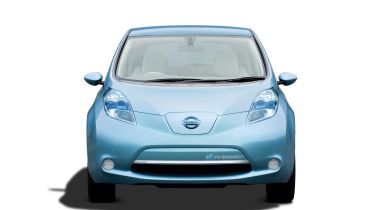 Why it won...
Previous winners of our Special Award range from unconventional motor manufacturers to clever pieces of fuel-saving kit. This year, it's more straightforward, as the recipient is simply a car.
Yet the Nissan Leaf is no ordinary family vehicle. Yes, you'll be able to buy it from a dealer. Yes, it seats five people and has a decent boot – but there's more to it than that.
This is because the Leaf will be the first mainstream all-electric family vehicle on sale in the UK when it hits showrooms early next year. It's capable of cruising at motorway speeds and has a range of 100 miles, so this isn't a rolling test bed – it's a car that motorists will be able to use.
The best news of all, though, is that Nissan plans to build the groundbreaking model here in Britain. And having tried the Leaf for ourselves, we know that it's rather good, too.
[[{"type":"media","view_mode":"content_narrow","fid":"69785","attributes":{"alt":"","class":"media-image"}}]]