Franz-Josef Paefgen
Chairman and CEO, Bentley picks up the Award for automotive Person of the Year 2010.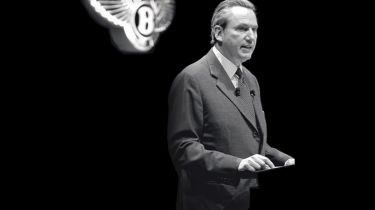 Why he won...
Having enjoyed stints at Ford, Audi, Lamborghini and Bugatti, Dr Franz-Josef Paefgen isn't short of career highlights – he oversaw the development of the Bugatti Veyron supercar, no less!
But the German has also worked wonders to establish the success of a peculiarly British brand. Since he took over in 2002, Bentley has gone from strength to strength. As well as making a successful Le Mans 24 Hours return, it launched the first truly modern Bentley – the Continental GT.
Under Paefgen's careful and passionate stewardship, it now builds some of the most desirable luxury cars in the world, including the wonderful Mulsanne saloon.
To understand his achievement, you only have to look at the healthy order book and the model line-up – which is the strongest in Bentley's history.
English football fans may think that foreign managers don't understand the complexities of our heritage or culture, but Paefgen's success proves this doesn't hold true in the automotive world.