New Audi S7 Sportback 2019 review
The latest Audi S7 has ditched its petrol V8 in favour of V6 diesel power. Is it still sporty enough?
Find your Audi S7
Offers from our trusted partners on this car and its predecessors...
Or are you looking to sell your car?
Advertisement
While some will miss the old V8 engine, the Audi S7 remains a deeply talented and capable car. Performance is strong, it corners well, and it's exceptionally capable on a long-distance run. The cabin is gorgeous too, and packed full of tech. However, all of this can also be said of the new Audi S6, which costs eight grand less. Unless the styling is a deal breaker, you'd be better off with the regular saloon alternative.
When the first Audi S7 Sportback was released back in 2012, it offered buyers a sleek five-door alternative to the more conventional S6 saloon. Now there's a new version, and the big news comes under the bonnet.
Gone is the old 4.0-litre turbocharged V8 petrol, and in its place is a 3.0-litre V6 diesel. The move will seem strange to some, and pretty horrifying to others. A look at the stats won't help their concerns; power has dropped by over 100bhp, to 342bhp, and the 0-62mph dash, at 5.1 seconds, takes half a second longer than before.
• The best executive cars to buy now
But Audi argues that the diesel claws back ground elsewhere. While the old V8 offered up a fairly hefty 550Nm of torque, it can't come close to the diesel's maximum of 700Nm, served up between 2,500 and 3,100rpm. Out on public roads it means that, while not feeling outright quicker than the model it replaces, it gives very little away.
The diesel motor is backed up by a 48-volt mild hybrid system. This has allowed Audi to install an electric compressor that accelerates exhaust gases towards the conventional turbo, which in turn aims to eliminate lag. In reality, it works well; the S7 with delivers impressively sharp throttle response.
More reviews
Car group tests
In-depth reviews
Road tests
So far, so torquey, but it's not all perfect. When that turbo is off boost, the S7 feels a little lethargic to move forward. Of course, the eight-speed auto responds by kicking down a gear or two, but the long ratios mean that this happens often - even when accelerating up a gentle motorway incline, for example. At least the gearbox itself is smooth enough.
While some buyers will inevitably miss the V8 petrol, it's unlikely any owners will grumble about the difference in fuel bills. While the old S7 would do 29.7mpg on the previous (and overly ambitious) NEDC cycle, the S7 is claimed to do 35.8 - and that's on the tougher WLTP test regime. It's good for that number in the real world, too. Everyday driving will return a number in that area; a typical motorway run will nudge the mid-forties.
There was a time when Audi's S models left a keen driver cold, thanks to a nose-heavy balance and steering with very little feel. One of those things is still true; even with a prod of the dynamic select switch into Dynamic mode, the light steering fails to provide much feedback. But the front end of this S7, at least at the speeds achievable on public roads, now remains impressively reluctant to wash wide.
Partnership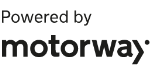 Need to sell your car?
Find your best offer from over 5,000+ dealers. It's that easy.
While the steering hasn't much feel, it's accurate enough, and helped by four-wheel steering system which improves agility to the point that in many situations, the S7 feels more wieldy than the smaller S4. It's easier to manoeuvre around town, too.
Air suspension is offered on the S7, but the model driven here came with the standard adaptive dampers. Regardless of how they're set, there's a little low-speed jiggle from the ride but otherwise it's supremely comfortable.
This, of course, is all similar to the recently released Audi S6, and from the driver's seat the pair are pretty much identical. There's a glorious triple-display layout for the infotainment functions which, due to the haptic feedback, makes the system feel more intuitive to use. The front seats are supportive and adjustable, and the steering wheel looks great and isn't too thick. It's less roomy in the back, although the hatchback boot makes for a practical load space.
What does fully separate the two cars, however, is price. While the S7 starts from £68,680, the S6 saloon undercuts it by £8,460. To us, that seems like a big difference for a low roof, less space and some (admittedly very cool) full-width LED tail-lights.
So it might be hard to stomach the extra cost for some swoopy styling, but what design touches set it apart from a regular A7? Not very much; there's some silver trim on the front bumper and door mirrors, plus a set of quad tailpipes poking out from the rear bumper. And that's about it. Whether you think it's a perfect execution of understated cool or a slightly half-hearted upgrade over the A7, we'll leave up to you.
Of course, if you crave a little more attention then the Vorsprung Edition should do the trick. Thanks to 21-inch wheels and a blacked-out grille, front air dam, door mirrors and window trims, it instantly gives off a more menacing vibe. It also gets a range of other fancy extras such as laser headlights, air suspension, an upgraded sound system and sportier front seats. The catch? it costs £86,680. You can almost buy a BMW M5 for that.