Best 5-seat combi and crew vans on sale 2023
We pick the vans that are best at carrying a mix of cargo and passengers in out top 10 crew vans round-up
If you need a van that can carry cargo and passengers, then a crew van or combi (sometimes spelled kombi) that can carry five or more people could be the answer. These combi vans are a halfway house between conventional panel vans and minibuses or van-based MPVs, and feature a second row of seats in the back. They're a good choice for somebody who needs a work vehicle that can double as family transport, but wants more security or cargo volume than a double cab pick-up truck can provide.
The majority of panel vans are available in crew or combi van guise, although usually the range of body lengths and trims, as well as engine and gearbox options, aren't as broad. These models are usually built to the same standard as the panel van that they're based on, too. What we mean by that is you shouldn't expect passenger car levels of refinement, because uncarpeted floors, hard plastics and basic kit are often the order of the day. However, some crew van and kombi models are kitted out to a similar standard as their van-based MPV counterparts, with carpets, leather seats and a decent amount of kit that makes them more appealing as family wagons.
You'll find crew van variants available in the small, medium and large van classes. In the smallest class, it's a case of 'making do': Small crew vans are usually based on long-wheelbase versions of the van in question, but more often than not have solid metal sliding side doors, with glass offered as an option. Some models offer a folding back seat that is integrated into a multi-position steel mesh bulkhead. This means you can fold the back seats away to increase cargo capacity when they aren't in use, but means the seats themselves are only really designed for short journeys, because of the thin padding that's used.
If you're looking at a combi or crew van that needs to double as family transport, then a medium-sized version is the one to choose. These vans aren't as cumbersome as large panel vans, and they offer the kind of kit and driving experience that's not very far removed from a passenger car. Go for one with a steel bulkhead between the cargo and passenger areas, and it'll be just as secure as a panel van, perhaps even more so because the only access is via the rear doors. These models will feature sliding side doors with windows, and there are versions available that are well kitted out, with five or six-seat layouts offered.
The large crew van sector offers carrying capacity like no other. The majority are six-seaters - because the vans they're based on usually have three-abreast seating up front as standard - while some can even be had with four narrow seats in the back if you need the capacity for short trips. These crew vans are often more basic in their equipment, because they are designed to transport workers rather than families. They tend to have wipe-clean surfaces, hard-wearing fabrics and not many creature comforts.
Partnership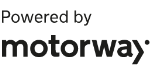 Need to sell your car?
Find your best offer from over 5,000+ dealers. It's that easy.
Another option to choose is the crew cab. These models usually feature a bare chassis at the back for conversion purposes, often making space for tipper or pick-up bodywork fitted as part of a conversion. This separates the load area from the passenger compartment – like in a pick-up truck – and these models often have a far higher payload capacity.
So which 5-seat crew or combi van is right for you? We pick 10 of the best below...
Ford Transit Custom Double Cab In-Van
The Ford Transit Custom Double Cab In-Van (DCIV) really has perfected the passenger-carrying van formula. It's offered in standard and long wheelbases, and it comes in a wide range of trims. That means you can either buy a basic work version, or move up through the range to a high-spec variant that is equally at home carrying the family as it is cargo.
The DCIV is a five-seat crew van (there is an option to add a sixth seat between the front seats on some models) and choosing a high-spec Limited, Active, Trail or Sport model gets you a van with some style. All models feature a steel bulkhead with an inspection window behind the second row of seats, while the standard-fit unglazed barn doors mean the cargo area (which measures 3.5 and 4.3 cubic metres in L1 and L2 guises) is secure from prying eyes. Tinted back windows also boost security.
Power comes from Ford's EcoBlue diesels (the PHEV option hasn't migrated to the DCIV just yet), and the top-spec 185PS (182bhp) engine packs plenty of punch if you're carrying a full load. The separate cargo area is large and boxy, so you never need to travel light, while the passenger compartment is well equipped, with carpets, leather trim on some models and decent infotainment taken from the Ford passenger car range.
If you want a van that really stands out, then upgrade the Transit Custom Sport with a factory-approved MS-RT bodykit. The company is an offshoot of the M-Sport rally team running Ford Fiestas in the World Rally Championship, and the upgrade gives the Transit Custom a suitably aggressive look inspired by the rally car.
Mercedes Sprinter Crew Van
For the ultimate in cargo and passenger carrying, the Mercedes Sprinter is a premium choice. It's a comfortable panel van, and adding a second row of seats simply means more people can come along for the ride.
Technically, Mercedes doesn't sell a Sprinter Crew Van. Instead, it's a Crew Van Pack upgrade option that's available on the rear-wheel drive panel van. It adds around £3,500 to the price if you include a bulkhead, or it's around £2,000 extra if you opt for the open-plan version. The upgrade includes a three-seat bench added in the back, adds windows to the sliding side doors and extra interior panelwork to make it a bit more hospitable. It's not the most luxurious Crew Van, but it does the job.
However, since it's an optional upgrade, that does mean you can get a Crew Van in a wide variety of sizes, and there are two roof heights and four body lengths on offer. You also get 314, 315 and 317 CDI engine options, and six-speed manual or excellent seven or nine-speed GTronic auto boxes are available.
Vauxhall Vivaro Doublecab
The latest Vauxhall Vivaro (plus its Citroen Dispatch and Peugeot Expert siblings) has two kinds of crew van in its range. Called the Vivaro Doublecab, Vauxhall's multi-seat van comes in two body lengths, and if you choose the shorter L1 version, you get a multi-position steel mesh bulkhead similar to the one already seen in the smaller Combo Crew van. That means it's moveable, but also that the back seats are only really designed to be used for short trips or moving staff, rather than as a weekend family carrier.
If that's what you're in need of, then the L2 Doublecab will be a better choice. It has a steel bulkhead with a high-set window - so the cargo area is completely hidden from prying eyes – and a fixed three-seater bench in the back that will be far more comfortable.
Power comes from a range of punchy diesel engines, or you can choose the smooth all-electric Vivaro-e. This version will be ideal if you do lots of short journeys, although a range of up to 190 miles for the 75kWh big-battery version is pretty handy.
As with the standard Vivaro van, the Doublecab is one of the most car-like vans to drive, with plenty of safety kit and tech from the PSA Group passenger car range. Go for a top-spec Elite model, and it's essentially the Vivaro Life MPV but with a partition between the seats and load area.
Volkswagen T6.1 Transporter Kombi
As with the standard Transporter van - and the passenger carrying Caravelle - the Transporter Kombi is a bit more upmarket than some rival crew vans. The most recent update added tech from the Golf hatchback, so this is a van that offers among the best connectivity and safety kit in the van sector.
While the Transporter is popular with those wanting a sporty looking van that's capable of carrying families and their kit, the current Kombi is only offered in Startline and Highline trims, which might not impress owners of previous Sport versions. Another issue is that the Kombi doesn't have a bulkhead between the back seats and the load area. This does mean that long items can be loaded pretty easily, but cargo security could be better.
What's not in any doubt is the Transporter's performance. The 2.0-litre diesel comes in 148bhp TDI and 196bhp BiTDI guises, the latter with twin turbos to deliver surprisingly rapid pace. It's a shame that the 7-speed DSG gearbox is a bit slow to react from a standstill, but once on the move, the Transporter Kombi feels strong. The other downside to that lack of bulkhead is that there's a bit more road noise at higher speeds, which goes against the Transporter's comfort-oriented nature.
If you're more interested in being green, the Kombi also comes in electric e-Transporter guise, with running gear taken from the e-Golf. A range of up to 80 miles is fairly modest, though, so route planning will need to be a priority.
Renault Trafic Crew
Go for a passenger-carrying Renault Trafic, and you're getting a van that's geared slightly more to work use than family life, but it's still a great option, because it's one of the most spacious vans in the medium-sized sector.
The Crew Van variant features a glazed bulkhead and glass for the sliding doors, but like other vans in the sector the back doors are solid steel for security. The main benefit of these vans is the wipe-clean nature of the cargo area, and in the Trafic Crew you get a decent amount of space, too. It measures in at 3.2 cubic metres for the standard L1 model, while the L2 grows to four cubic metres. And with a square shape, it's easy to load up.
The back seats have lots of room and a great view of the road ahead, while the 2.0-litre dCi diesels that are now fitted across the range deliver plenty of pulling power. Go for a higher spec Trafic Sport or one of the special editions, and standard kit includes touchscreen navigation and auto lights and wipers.
Vauxhall Combo Crew Van
Small crew vans are really designed to get more than three people to a work site, and most of them are kitted out as such. The Combo Crew Van – along with the Citroen Berlingo Crew and Peugeot Partner crew van which are built on the same platform - is a prize example.
While larger crew vans feature a steel bulkhead separating the cargo area from the passenger space, these smaller vans are geared more towards carrying goods ahead of passengers. The Combo features an adjustable steel mesh bulkhead, so it folds forward to create more load space, while the second row seats are integrated into it. That means the padding is on the slim side, and the seats aren't really designed for anything more than short trips. In addition, Vauxhall relegates glazed side doors to the options list, emphasising this 5-seater's workhorse nature.
Still, up front the Combo van's tech-laden cabin remains intact, with lots of safety assists and decent equipment on higher spec variants. And since the Crew Van is based on the longer wheelbase panel van, cargo space is still pretty good.
Renault Kangoo Maxi Crew
Like the Combo/Berlingo/Partner trio above, the Kangoo crew is based on the longer Maxi body, so you don't lose as much space as if it was based on the standard version. Like the PSA Group's offerings, the rear bench is integrated into the steel mesh bulkhead, and this can be folded away to make more cargo space if you need it, with the 5 seater offering up to 3.4 cubic metres of space, compared to 3.6 cubic metres for the standard Kangoo Maxi.
While the standard Kangoo has a single sliding side door, the Maxi has twin doors, so access to the back seats in the Crew version isn't an issue. But again, it only comes with solid steel doors - you have to pay extra if you want your passengers to have a view as the world goes by.
One major difference between the Renault and its small crew van rivals is that it's offered in all-electric ZE 33 guise. This model has a real-world range of up to around 160 miles, although of course this will drop if you're travelling five-up, and it'll drop even further when temperature, speed and payloads are factored in as well.
Ford Transit Double Cab In-Van
Much like the Transit Custom Double Cab In-Van, the full-size Transit offers a great mix of cargo capacity and passenger space. Because the Transit is a large van, the DCIV is a six-seater instead of five, and it has plenty of room for all aboard.
It's powered by the same 2.0 EcoBlue diesels as the Custom DCIV, so there are 128bhp, 168bhp and 182bhp variants on offer, although what you can get depends on which body style you go for. There are L2 H2, L2 H3, L3 H2, L3 H3 and L4 H3 combinations, while unlike the Sprinter Crew Van, there's a choice of front, rear or four-wheel drive as well.
There's a glazed bulkhead splitting the cargo area from the cab, and while most versions of the Transit DCIV are pretty workmanlike in terms of their fit and finish, the Trail model adds leather seats and a more rugged exterior look.
Master Crew Van
Another heavyweight passenger carrying van is the Renault Master Crew Van. Like its Mercedes and Ford rivals, it's a six-seater (in two rows of three), and it's geared towards the working vehicle market, rather than the passenger carrying or family sectors. Unlike the Kangoo Maxi Crew, there's no electric drive option for the six-seat Master, but then the powerful diesels that are available offer far more range and power than the ZE running gear would be able to offer when travelling six-up.
There are just two body options for the Master Crew Van: long or medium wheelbase with the medium roof height, and they have a cargo capacity of 9 and 6.9 cubic metres respectively. Like all of its rivals, the Master Crew Van can be kitted out with the standard range of racks and fittings that are available from approved aftermarket fitters for the standard Master panel van.
Volkswagen Crafter Double Cab
We've always seen the Crafter as a super-sized Transporter, because it's the large van that's the most car-like to drive, and it's packed with decent tech. But while VW has built a vehicle that cossets its occupants as a panel van or even a Grand California camper, it hasn't done brought the Transporter's other passenger-carrying variants across to the Crafter range, so there are no Crafter Kombi or Caravelle variants on offer.
The closest you'll get is the Crafter chassis cab, which comes in a variety of styles, including a seven-seater Double Cab with a 3-4 seating layout. All seven seats feature 3-point seatbelts, but as you'd expect, the space in the back is designed to get people to work, rather than for relaxing, because you sit upright with relatively limited legroom.
There's some variety on offer, though, because there are long and medium wheelbases available, while front, rear and 4MOTION four-wheel drive can be selected, as can manual or auto gearboxes. While you can choose a bare chassis for your own conversion needs, VW also offers dropside and tipper versions off the shelf. Go for any one of these, and you get a great multi-seat van, with first-rate safety features.
Check out our list of the best seven-seat SUVs here...