The quietest cars on sale 2020
Hushed refinement is the order of the day with our list of 10 of the quietest cars for sale in the UK
Many cars on the market offer driving thrills and excitement - but what about those among us who to take things easy? Sometimes you don't want a car with raw responses and the kind driving most motorists do on our traffic-clogged, potholed roads is often more suited to the relaxed approach anyway. If you want the quietest experience possible when driving, you've come to the right place as we've picked 10 of the quietest cars for sale in the UK today.
In the past, a quiet car meant you'd have to pay big money for the most refined and plush luxury cars on sale. Makers such as Rolls-Royce and Bentley have traded on their hushed opulence for decades, and it's a similar story for the ultimate Mercedes models. The company has promoted its luxury limousines, from the 600 Grosser all the way through its S-Class and Maybach derivatives, as the finest way to travel for those that could afford it. The same can be said for cars such as the Toyota Century limousine and top-spec Cadillac and Lincoln models in the US.
But with the onset of new technology, top level refined and truly quiet cars have become far easier to create on a smaller budget. One of the earliest technological innovations was double glazing to keep wind and road noise out, while there's far more sound insulation to be found in the doors and body panels of the latest new cars to help keep wind and tyre noise at bay.
And then there are the hi-tech solutions. Some car makers now offer noise cancelling technology via a car's sound system. This deploys specific frequencies through a car's speakers that counter background noise that's coming into the car. There's also acoustic glass, which is a more economical alternative to double glazing. This adds a specially designed plastic layer sandwiched between two layers of glass that laminates it and helps to reduce wind and road noise.
Under the skin, developments in technology have boosted refinement. Engines with multiple cylinders are generally smoother, but makers have added tech such as balancer shafts to help reduce vibration even further. The other option is to eliminate internal combustion completely in favour of the silent running offered by an electric car or plug-in hybrid.
Then there are suspension systems that are designed to iron out bumps. Cars using airbags instead of springs are generally smoother, while higher quality bushings and other suspension components help with a smooth ride, and in luxury limos there's no expense spared when it comes to the quality of components. The latest tech even sees some cars adjusting their suspension according to the road ahead, taken from GPS data or sensors, to smooth things out even further.
The quietest cars on sale
Scroll down or click on the links above to read more about the quietest and most refined on sale…
Mercedes S-Class
S-Class means Sonderklasse in Germany, which translates into 'special', and the S-Class is certainly that. It's been Mercedes' ultimate luxury car since the S badge was introduced in 1972, although Mercedes has long had a history of large luxury cars dating back even further.
Partnership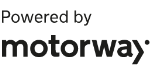 Need to sell your car?
Find your best offer from over 5,000+ dealers. It's that easy.
The S-Class has been a showcase for Mercedes' latest tech, and much of this has been designed to offer the quietest and most refined drive possible. Innovations that have debuted on the S-Class over the years include air suspension, heated seats, climate control, double glazing, self-closing doors, ventilated seats, adaptive cruise control, massage seats and radar-controlled active suspension.
The latter is available on the current S-Class, which also features a plush cabin covered in premium materials, including soft leather, thick carpets and plenty of wood trim. Luxury comes in the form of massage seats for all occupants, while the Individual Rear Seats package adds reclining seats that are fully adjustable with inflatable cushions that you can pump up (electrically of course) to get perfectly comfortable. Add-in air-suspension, acoustic glass, rear blinds and the most advanced rear entertainment systems available, and the S-Class is still a quiet and refined machine.
For the most hushed performance, the new S 560e L EQ plug-in hybrid offers around 30 miles of silent running before the petrol engine cuts in.
Rolls-Royce Phantom
When it comes to quietness, bigger is better. And while the latest Phantom is lighter and less bulky than its predecessor, it's still a road-going giant packed with luxury. Power still comes from a big V12 engine, but there are twin turbos to help keep the noise down, and the 12-cylinder layout is a natural for smoothness - a basic requirement for any Rolls-Royce that's ever been built.
The Phantom's sheer size means passengers in the back sit a long way from the engine, making it even more hushed, while the masses of sound deadening material makes it so quiet that you'll almost hear your brogues crushing the deep-pile carpet under your feet.
And this silence will be heard whether you're stopped in traffic or are wafting along at 70mph. Wind noise is all but eliminated, while those huge tyres give barely a roar when you're up to speed.
Range Rover PHEV P400e
For the ultimate in quiet off-road running, the Range Rover still holds all the best cards. Air suspension helps to iron out the roughest of beaten tracks, and the plush interior has the measure of cars like the Mercedes S-Class and BMW 7 Series for upmarket appeal. Another benefit is that the upright cabin means there's more space inside, especially if you choose the long-wheelbase version.
And there's another boon for buyers looking for a quiet car, because the Range Rover is now for sale as the P400e with a plug-in hybrid drivetrain that means you can travel in absolute silence on electric motor power alone for a claimed range of 30 miles.
The electric motor is connected to a 2.0-litre Ingenium petrol engine, so it's hardly intrusive when it does eventually fire up, while the standard-fit air suspension and luxury fixtures in the cabin do their best to keep the cabin as quiet as possible, even when you're heading far off the beaten track.
Bentley Bentayga
The Bentley Bentayga marked the start of a new era for high-performance, ultra-luxury SUVs. With a 6.0-litre W12 under the bonnet, a 0-62mph time of 4.0 seconds is supercar quick, but the Bentayga has a suite of driver aids and settings that means you can dial everything back and relax in one of the quietest cabins we've ever tested.
That big W12 barely ticks over at any speed, courtesy of the standard eight-speed automatic choosing the right ratio for ultimate refinement. The engine is super-smooth, too, courtesy of its unique layout, although the V8-powered model is virtually as refined. And like the Range Rover, the Bentayga will get a further boost in refinement when a plug-in hybrid version is introduced. This will offer around 30 miles of all electric range, as is the norm with most other plug-in hybrid models.
Tesla Model S
Electric drive has given car makers a new weapon in their battle to make cars as quiet as possible, and Tesla is a pioneer of electric drive. The Model S is its executive model, and while the top-spec P100D variants and 'Ludicrous mode' equipped versions grab headlines with their supercar baiting performance, all models offer a level of interior noise that any diesel executive will struggle to match at sensible speeds.
Sure, there's plenty of road noise from the tyres at motorway speeds, especially cars fitted with 19 or 20-inch wheels, but this is offset by the virtual silence you experience when driving around town. That slippery shape means there's not a lot of wind noise, either, while driver and passenger can revel in the quietness of all-electric drive for longer in the Tesla than in any other electric car on sale.
Jaguar I-Pace
Jaguar's first all-electric car has been a sales smash, with demand far outstripping supply. And as is befitting of a premium electric SUV, it's a quiet place to spend time. Unlike with Tesla, there's just one electric drive system on offer, but it delivers the same amount of comfort and refinement and is arguably even more relaxing at higher speeds. Jag has paid real attention as to how the I-Pace rides and handles.
The fringe benefit of this is that while the I-Pace is quiet, it's also relaxing, with a smooth ride leaving passengers unruffled, even on the car's biggest wheel options. And with the latest suite of electrical assistance systems on offer, the Jaguar is highly relaxing to drive as well.
Audi A8
There's nothing like a full-size limo to offer the ultimate in quiet and comfortable luxury, and the Audi A8 is one of the best in the business. Often overlooked when compared to the all-conquering Mercedes S-Class, the A8 still delivers the kind of comfort and quietness that captains of industry demand.
One addition to the A8 is a 48-volt mild hybrid system. This allows you to come to a halt and pull away again in silence, as the electric system 'fills in' before the engine engages, and boosts low-speed refinement.
As with the best limos, there are standard and long-wheelbase models, while Audi also offers a sporty S line version. This comes with bigger wheels, so isn't quite as comfortable as the standard model, and there's likely to be more road noise, too.
Still, German limos are designed to storm along the autobahn, usually up to a regulated maximum of 155mph, and you can guarantee that the A8 has been created to deliver a hushed cabin experience even at three-figure speeds. trawling the UK's motorway network at 70mph will be a breeze for this Teutonic express.
Volkswagen e-Golf
Here's proof that electric drive boosts refinement even in the most humble of models. The e-Golf takes the best of the VW Golf hatchback - including the multi-link rear suspension of high-spec GTI and R models - sticks a battery pack under the floor and an electric motor under the bonnet to deliver a quiet and refined family hatch that's perfect for urban use.
You'll get around 150 miles out of a full charge, which should be decent for a week of short trips, and the e-Golf's quiet and refined nature will take the strain out of every one.
Other touches that VW has added to the Golf to boost its refinement include plenty of sound deadening in the doors and around the wheelarches, while even the door bins are flock lined to stop loose items rattling around in them.
BMW 7 Series
While the 7 Series has a sporty edge, it's still a refined luxury cruiser. V12 models have come and gone, but today the quietest model in the range will be the 745e plug-in hybrid. Like plug-in versions of the Mercedes S-Class and Range Rover, the big battery allows you to travel for up to 30 miles on electric drive alone. Ideal when you're in town, but the combination of electric and petrol power makes the 7 Series equally refined at higher speeds.
Never one to avoid controversy, a recent facelift has once again given the 7 Series challenging looks that won't appeal to everyone. Still, if you're sitting in the back, that will be the last thing on your mind as BMW's biggest saloon wafts you along in near-silence.
Porsche Panamera E-Hybrid
While performance is the name of the game for Porsche's Panamera plug-in hybrid models - especially the flagship Turbo S - the addition of electric drive does give them the ability to move under battery power alone. Some would argue that this is a better combination than the pure electric drive of the Tesla Model S, giving you quiet running at low speeds, then the familiarly brutal acceleration and performance we've come to expect from Porsche.
And while the E-Hybrid models carry extra weight over their petrol counterparts (remember Porsche has ditched diesel after a decade of dabbling), they still deliver the kind of engaging handling we've come to expect from the Stuttgart marque.
Add-in the options of standard and long wheelbase Executive models, plus the option of hatchback or Sport Turismo shooting brake estate, and the Panamera is a quiet car that delivers plenty of versatility, too. It does come at a cost, but the Panamera is one of the most enjoyable executive machines to drive.
What's the quietest car you've ever driven? Tell us all about it below...