Best-selling cars 2015: record year for UK car sales
A closer look at the UK's best-selling new cars in 2015 when a record 2.6m new cars were sold.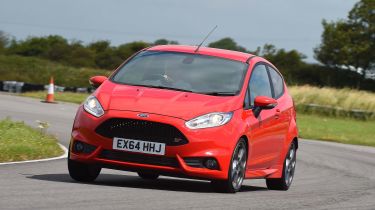 2015 was the best ever year for the UK automotive industry, with over 2.6million new cars registered over the 12 months – the highest number on record. Below you'll find full details on the UK's top 10 best-selling cars over the course of the year.
December registrations continued the trend that had run throughout 2015 and were up 8.4 per cent on the previous year, with over 180,000 new cars registered. The figures round off 2015 as the fourth consecutive year of growing registrations – up 6.3 per cent on 2014. 
Figures from the Society of Motor Manufacturers and Traders (SMMT) let us see exactly how many cars were registered each month, and which models are selling particularly well. We've used them to put together this list with the full registration figures for the top 10 models for this year-to-date.
Only in October 2015 did we see a fall in new car registrations, a likely consequence of the VW emissions scandal but as November and December figures show, the market recovered strongly.
You'll notice a lot of similarities in the top selling models in the UK: most new cars sold aren't sports cars, large SUVs or luxury saloons. Those models are produced in much smaller numbers than the compact family hatchbacks, superminis and crossovers that make up the bulk of car sales in Britain these days.
Scroll down this page to see the top 10 best-selling cars of 2015 so far, with full sales figures and some details on each model.
The top 10 best-selling cars in 2015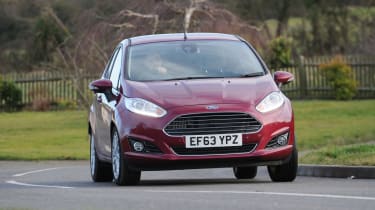 The Ford Fiesta has been topping the UK sales charts for a long time now - and it's easy to see why. Whether you go for the entry-level model or the hot Fiesta ST model, it's great fun to drive. It's good value too, and is a practical and handsome supermini that will appeal to all sorts of buyers.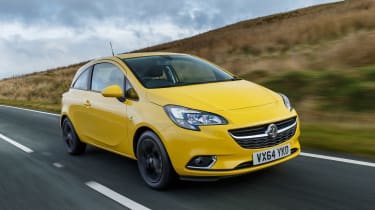 The new Vauxhall Corsa has started its life with very strong sales, thanks to low prices and a well-judged revamp. Despite looking similar to the old model, it's better to drive and cheaper to run - buyers are clearly taking notice of the latest Vauxhall supermini.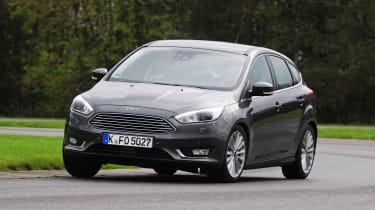 With its fun handling, practical body style, efficient engines and revised looks, the new Ford Focus is a strong seller in the UK. It's been a top model for Ford for many years and the new version looks set to continue that trend.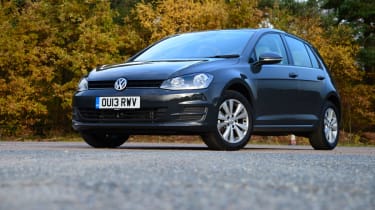 The Volkswagen Golf needs no introduction, really - it's been around since the 1970s and the latest version is the best yet. It has an upmarket cabin and is comfortable on long journeys, with a huge range of petrol and diesel engines to choose from. It also has one of the most recognisable car names in the UK, which can't hurt sales. What could, however, is the emissions scandal surrounding VW.
Partnership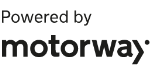 Need to sell your car?
Find your best offer from over 5,000+ dealers. It's that easy.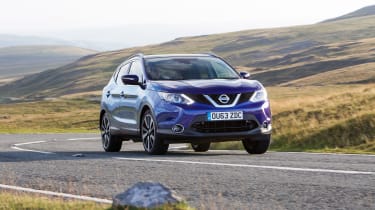 The Nissan Qashqai is considered by many to be the first modern 'crossover', with SUV styling and hatchback running costs. It's a great car for those needing a practical family runabout. The latest model launched in 2013, and it's having a great year so far in 2015, making it into the top 10 best-selling cars this year-to-date.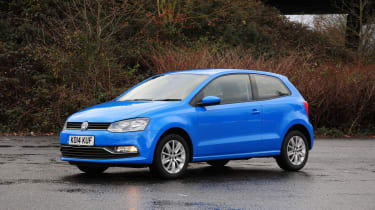 VW's Polo supermini is a more grown-up car than its main rival, the Ford Fiesta, offering better ride quality and refinement. It's good on any type of journey and features a wide range of efficient engines, too.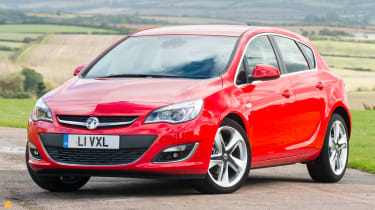 Vauxhall's Ford Focus rival, the Astra, has been around for a while now - but that's not hurting sales. It's a handsome family hatchback, and with the low prices being offered by Vauxhall dealers the Astra has managed to make it into the top 10 best-selling cars 2015.
 

8. Audi A3 – 47,653 registrations in 2015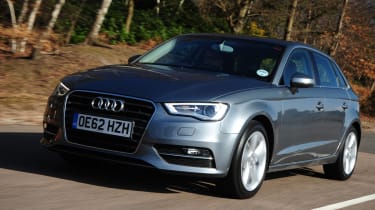 It might use many of the same parts as the VW Golf, being built on the same platform, but the Audi A3 features a few more upmarket options that bring the price up a bit. It's a tactic that's clearly working - buyers are flocking to the upmarket Audi and sending into the top 10 best-sellers.
 

9. MINI - 47,076 registrations in 2015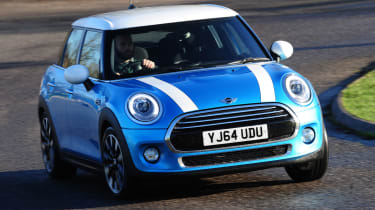 The MINI has clearly been a sales hit since it hit the roads last year. It's now jumped into the top 10 and knocked the equally retro Fiat 500 out. It's easy to see why it's been so popular, too, with good looks, a great drive and an upmarket interior to match the badge.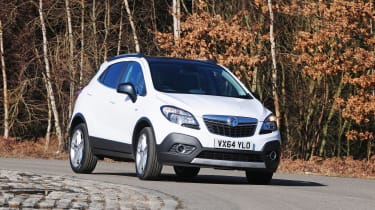 The Vauxhall Mokka has been a strong seller since its release in 2012, and it's finally made its way onto this list, knocking out the premium Mercedes C-Class. It's the second crossover in this list, and competes thanks to a great new 'Whisper' diesel engine and a spacious interior.
Have you ever owned one of the UK's best-selling cars? Give us your view of it in the comments section below. Or take our Driver Power customer satisfaction survey.