BMW 1 Series M Coupe - Best BMW M cars
M car fans had been crying out for a return to the ethos of the E30 M3, and the 1 Series M Coupe was it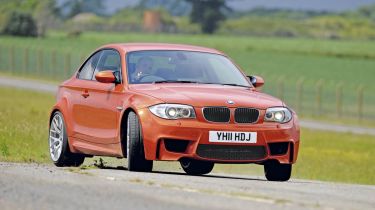 There was something of a 'back to basics' feel about the 1 Series M Coupe from 2011, with its compact dimensions, straight-six engine and manual-only gearbox. It was even relatively affordable, and with a widened-track, aggressive body kit and plenty of race-track inspired styling cues, the car looked every inch the M car enthusiasts were pining for.
It drove the way an M car should, too, in spite of prior fears that a twin turbo-fed six would in some way diminish the pleasure.
BMW originally planned to build fewer than 3,000 examples of the 1 Series M Coupe, but rave reviews in the media and enthusiastic would-be owners resulted in that figure more than doubling before production ceased in 2012.
Production: 6,309 (2011-2012)
Engine: 3.0-litre, six-cylinder
BHP: 335bhp
0-62mph: 4.3 seconds
Max Speed: 155mph
Click the links below or at the top left of this page to discover more about the top 10 best BMW M cars...