BMW M3 E30 - Best BMW M cars
Hailed as one of the best-handling cars ever, the original M3 is a nailed-on classic
With 300bhp in race trim, and close to 200bhp for the road-going homologation version, the BMW E30 M3 arrived just in time for the 1980s yuppie generation to idolise and aspire to. But the E30 M3 was far more than a status symbol for city boys. It was re-engineered by M Division from nose to tail, with unique body panels, lightweight and uprated suspension parts, a race-ready gearbox and limited slip diff, plus a normally-aspirated 2.3-litre engine that begged to be red-lined. Subsequent 'Evo' versions were more lairy still, and the legend of this race-homologated road car has never faded.
What's the E30 M3 like to drive? 
Steve Sutcliffe tries it out on track
These days the E30 M3 is infinitely more expensive and, in historical terms, far more highly regarded than its 1980s predecessor, the M635 CSi, yet it hasn't fared as well against the test of time. But then this particular example – a rare and much sought-after Roberto Ravaglia Limited Edition (only 505 of these were made, of which a mere 25 came to the UK) – has clearly done some hard miles as BMW GB's one and only press car, so maybe that's not being very fair.
Thing is (and you'll need to whisper this very quietly), I'm old enough to remember driving the E30 M3 when it was new. One of the first big comparison tests I was ever involved with as a car journalist was between a red E30 M3 and the just-launched Ford Sierra Sapphire Cosworth.
So I know the E30 M3 quite well, and have a deep-rooted recollection of it being one of the most exciting, most pure and just plain best sports coupes that there has ever been, Amen.
Yet for various reasons this one didn't quite hit the same spot. Its driver's seat was somewhat knackered for starters, failing to clamp me in position behind the E30's fixed left-hand-drive-only steering wheel with anything like the same precision as it would have done when new. But also the 2.3-litre four-cylinder motor didn't feel anywhere near as clean or punchy as I remember, with a coarseness above 5,000rpm that was either not there back in the day or whose appeal has simply diluted over time; a bit of both, I suspect.
The dogleg gearbox is still a delight, as are the steering, chassis and brakes – the latter especially. Due to it being a road-legal competition car, the E30 M3 had ventilated discs back in 1989, and even in 2022 they provide major stopping power and a lovely snap of feel through the pedal. But in the end, no matter how rose-tinted one's spectacles are, truth is the E30 M3 no longer feels terribly quick or dynamic. It's still a lovely thing just to be around, to talk about and to reminisce over. But the edge it once had has long since faded, at which point you do wonder; can it really be worth £100,000 more than it cost to buy when new (£29,000) back in 1989?
​​BMW E30 M3 specs
Partnership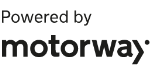 Need to sell your car?
Find your best offer from over 5,000+ dealers. It's that easy.
Production: 16,202 (1985-1992)
Engine: 2.3/2.5-litre, four-cylinder
BHP: 192-235bhp
0-60: 6.7-6.1 seconds
Max Speed: 142-155mph