BMW M5 E39 - Best BMW M cars
The E39 BMW M5 was the car that started the German saloon horsepower war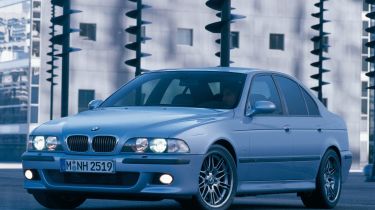 While the previous E34 version of the M5 was powered by a straight-six making around 305bhp, its replacement arrived in 1998 accompanied by the rumble of V8 thunder. With close to 400bhp on tap, the new M5 offered comfortably sub-5 second 0-60 times and – with the electronic speed limiter unhooked – was widely reported to be able to crack the magic 300km/h (186mph) mark on the autobahns of Germany.
And who didn't love those uber-cool 'Corona ring' incandescent headlamps introduced for the 2001 facelift?
Production: 20,482 (1999-2003)
Engine: 4.9-litre, V8
BHP: 395bhp
0-60: 4.4 seconds
Max Speed: 155mph
Click the links below or at the top left of this page to discover more about the top 10 best BMW M cars...