BMW M3 E46 - Best BMW M cars
Great looks, great performance and a hardcore limited-run model to boot, the E46 BMW M3 had it all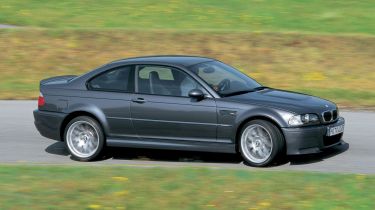 The fabulous E46 M3 was the last in the line before the model's character changed completely with the introduction of V8 power. When the E46 was born in late 2000, the high-revving BMW straight six engine was still king of the road – this time with 333bhp, an 8,000rpm red-line, electronic throttle control, and the option of steering-wheel paddle-shifters for the 6 speed transmission. If that wasn't enough to set enthusiasts drooling, the limited edition CSL version was a stripped-out lightweight version with carbon fibre roof panel and further uprated running gear.
Production: 85,744 (2000-2006)
Engine: 3.2-litre, six-cylinder
BHP: 333bhp
0-62mph: 5.1 seconds
Max Speed: 155mph
Click the links below or at the top left of this page to discover more about the top 10 best BMW M cars...