20 years of the BMW SUV: inside BMW's US mega factory
To celebrate 20 years of the BMW SUV, we take a tour of BMW's gigantic Spartanburg factory in the US
Spartanburg is BMW's home away from home. The firm's factory in the United States directly employs around 11,000 people and supports another 17,000 across South Carolina – accounting for a staggering 1.6 per cent of the state's total workforce.
Spanning an under-roof campus that measures approximately seven million square feet, BMW's Spartanburg facility was constructed in just 23 months. The first model (a white E36 318i, in case you were wondering) rolled off the line back in September 1994.
Since its inception, Spartanburg has produced more than 4.5 million cars, earning its place as the global hub of BMW's extensive range of X-badged SUVs. That's big business for the sprawling plant; of the 2.1m BMWs built around the world in 2018, almost 800,000 were SUVs.
Every SUV apart from the X1 and X2 is assembled here, with the factory now producing over 1,400 cars a day. Indeed, this is where BMW will build its new X7 flagship – a car designed to topple the Range Rover and take its crown as the ultimate luxury SUV.
We've already driven new X7, but before we began our 300-mile journey south to Savannah, Georgia, we took the opportunity to visit the company's original US production facility at Spartanburg – and speak to one of the site's founding members as the team looks to commemorate 20 years of BMW SUVs.
Spartanburg and the X cars
The first BMW X model to be assembled in South Carolina was the Mk1 (E53-generation) X5. Widely regarded as the first driver-focused SUV, it made its debut back in 1999 at the Detroit Motor Show. The current car is far and away BMW's biggest-selling X model, too, with more than 30 per cent of the factory's output accounted for by various versions of the fourth-generation X5.
We were greeted on arrival by BMW Spartanburg's vice president of assembly Sherry McCraw, who has worked at the site in Greer, South Carolina, since day one. To give a sense of how the site has grown, she tells us she was one of just 39 employees when the project kicked off in the early nineties. She can't put an exact number on how many are still there, but it can't be more than a handful. 
McCraw tells us she started her journey as an "engineer in the finish area", working on the 3 Series, before moving on to the Z3 roadster and X5. She also spent three years at BMW's HQ in Munich before coming back, once again, to work in engineering and planning at Spartanburg.
"I loved the [first-generation] X5," she explains. "We talked about producing it for a few years and then it was decided that we'd build it here. We weren't sure whether it would be successful, or if it would be a really great car.
"Then we started building them – we hadn't even finished the factory and the growth was already coming for X5," McCraw says. "We didn't realise how successful that car would be. That's the car that is now synonymous with Spartanburg."
Partnership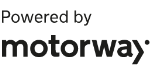 Need to sell your car?
Find your best offer from over 5,000+ dealers. It's that easy.
Appropriately, BMW had laid on one of the very first X5s for us to try side by side with the latest X7. Built at Spartanburg almost 20 years ago, the early 4.4i V8 with just 220 miles on the clock felt modern and decent to drive even by today's standards. Its relaxed engine and lazy five-speed automatic gearbox slushed through the cogs with little sense of urgency, but it was clear that BMW's passion for quality has been paramount since the day the production facility opened. 
"In the beginning we had a lot of support from the Munich plant," McCraw tells us. "There was a really good [relationship] – almost a love affair – between the US and the Germans. People here were really excited to work with them and understand the culture, the attention to detail, the craftsmanship; how to build cars."
McCraw reminisces about how modest the team was when it started out, and how Spartanburg quickly went from building a handful of pre-production models to being a global player in automotive assembly. In its early days it made the 3 Series and Z3, before switching exclusively to SUVs.
"I think because we started at such a speed, it almost doesn't seem real," she tells us. "Looking back, it's hard to comprehend – we were looking to build 10 cars, and now 10 roll off the line in just a few minutes."
Building BMWs for the global market
Today, BMW's Spartanburg facility sends over 70 per cent of its production overseas. The computers and control panels in the assembly centre are connected via almost 16,000 miles of cable, and there's even an indoor test booth where models are run on rollers at speeds of up to 85mph. This is done for quality control purposes, and ensures every car meets the company's exacting standards.
The way the place has evolved over the years is more complicated than simply ramping up production to keep up with demand, however. As the cars have become larger and more complex, the assembly systems have had to change.
"The [X7's] headliner is so big that we've had to put a lot of ergonomic solutions in place so the person building the car can get inside," McCraw says. "They need a special kind of seat. The parts are just that much bigger.
"Now, everything has special parts. There's a huge amount of electronics in the door panel," she tells us, "and the seats are very complicated. We have to develop more systematic solutions for troubleshooting to make sure we know there is a problem. If it gets to the end of the line you have to take the whole car apart, so we analyse it as it goes down the line."
Once the X7 has made it out of the factory and on to the road, it's clear how far BMW's SUVs have come. While the original X5 feels luxurious, the advances in technology are clear. The Mk1 X5's pixelated infotainment screen, chunky buttons and dot-matrix climate control displays are fine in isolation, but jumping into the X7 highlights stark contrasts; the fully digital dials, high-resolution central touchscreen and wireless phone charging make it feel as if the pair are separated by more than 20 years.
Spartanburg and the environment
But creating a line of SUVs doesn't mean BMW, and its Spartanburg site, has ignored its social and environmental responsibilities. In 2018, 97 per cent of the plant's waste was reused, recycled or recovered, and since 2006 the facility's energy consumption has decreased by 61 per cent. In the X3 assembly hall, BMW has implemented a fleet of hydrogen fuel-cell vehicles to deliver parts to the production line. These move around almost silently, and emit nothing but water as they go about their business.
Elsewhere, a special 'Gas to Energy' project, which uses methane to supply around 50 per cent of the site's electricity, is said to have saved the plant £3.82million a year since 2003. In addition, BMW has been working hard to make its cars ever more recyclable. "We begin with the end in mind," the company says. "Every BMW is thoughtfully designed to be dismantled after a lifetime of use."
So, 20 years after the first BMW sports utility vehicle was produced, Spartanburg is gearing up to build its five millionth car. Given the market's unceasing appetite for SUVs, that milestone is likely to be just around the corner.
Check out our round-up of the best SUVs on sale here...