New BMW 7 Series prototype review
We drive prototype versions of the new V8-powered BMW 7 Series and the new all-electric BMW i7
Verdict
Driving a V8 7 Series prototype and an i7 back-to-back proves that the age of electrification has overtaken combustion engines when it comes to luxury cars like the BMW's soon-to-be-unveiled flagship. Both versions are superbly comfortable, swift and impressively refined, even though they're still yet to be signed off, but the i7 edges its ICE counterpart slightly in every area bar for range. The new 7 Series and i7 is also loaded with tech and the signs are positive.
BMW's 7 Series luxury limousine is the German brand's flagship, so every successive generation released points towards the technology we might see on the smaller 5 Series and 3 Series models. And the same is true of this latest seventh-generation 7 Series, which we've tried here in prototype form.
While the brand's full electrification push has already begun with cars such as the i4 and the iX electric SUV, the 7 Series will be offered in mild-hybrid, plug-in hybrid and full-electric form, the latter badged i7.
This i7 uses the same fifth-generation eDrive technology as the iX, and Auto Express understands that in time three versions will be offered. The i7 we drove will represent the middle of that line-up and could be badged xDrive60 when it's launched on the 20th April, ahead of deliveries in November.
There are no confirmed specifications as yet, but we've pieced together the details, so this '60' model is likely to offer more than the iX xDrive50's 516bhp and 765Nm output from a pair of electric motors, giving four-wheel drive.
Our test car's predicted range figure of 368km (229 miles) from a 98 per cent state of charge was based on a recorded consumption of around 1.77 miles per kWh, which means a calculation of around 120kWh for the battery size. We'd expect official claimed efficiency to easily exceed that of our hard-driven test car, which could give this version of the i7 a claimed range of more than 400 miles.
On the move the car is very swift and near silent, delivering what feels like considerable torque in a smooth hit for strong acceleration. There's also a Boost mode paddle that unlocks an extra slug of performance for 10 seconds; you'd never need more pace than this in a luxury model – and the refinement of the electric powertrain really suits the car's character.
It was especially apparent switching into the V8-powered mild-hybrid 7 Series (again, specs unconfirmed). While the V8 sounded great and pulled hard with plenty of performance, compared with the i7 the interruptions for gearshifts means the performance isn't quite as seamless as in the EV.
The engine braking also can't match the i7's 'B' brake regeneration mode, which is nicely calibrated and means you can drive around mostly just modulating the throttle in the EV. It's very relaxing and also helps boost efficiency.
It's matched by a brilliant level of ride comfort from the fresh chassis, which features new adaptive air suspension and active anti-roll control – and the i7's extra mass meant it felt slightly more comfortable than the V8 in a back-to-back test.
Partnership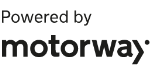 Need to sell your car?
Find your best offer from over 5,000+ dealers. It's that easy.
There's the kind of float on undulating roads you expect from a luxury limousine, with even our pre-production car's yet-to-be-finalised calibration and suspension components filtering out noise and vibration.
Select Sport and the dampers tense up ever so slightly, with the affect more tightly controlled body movement, slightly more vibrations transmitted through to the cabin on our car's 20-inch wheels and a boost in agility during quick direction changes – not that many will likely drive or be driven in an i7 in this way, but the handling capability is there, and BMW still sees this as a "core competence" of the car.
Steering precision is good thanks to extensive engineering underneath that boosts rigidity and the response from both axles to steering inputs. High-speed stability is solid, and with rear-axle steering manoeuvrability at low speeds is impressive for such a big machine – but you won't even have to perform parking manoeuvres if you opt for the brand's next-generation parking system.
The car now recognises spaces by white lines, not just the gaps between cars, so you can choose which space you want to park in from many vacant bays next to each other. The system can also 'remember' up to 200m of manoeuvring for as many as 10 saved journeys – think pulling into a tight driveway and then backing into a narrow garage, for example – and you can even control this remotely using your smartphone, so you don't have to even be in the car. In our test it worked superbly.
As long as the Parking Assistant Plus pack is optioned from new, drivers will even be able to upgrade to this new Parking Assistant Pro set-up at a later date through an over-the-air software update for around £300.
This tech will be available from launch, while the 7 Series in all forms will latterly be available with Level 3 autonomous capability. It'll be a pricey option, but once legislation allows and some development points have been ironed out, BMW says it'll allow full hands-off driving capability in traffic at up to 37mph.
Although our camouflaged test cars' interiors were covered up, the pair of gently curved screens are similar to the iX, and we expect the 7 Series and i7 to take inspiration from the big SUV when it comes to design. A quick peek under some of the camo revealed some clever rear-seat entertainment functions, too.
The brand's Theatre Screen option announced earlier this year at the Consumer Electronics Show will also make its debut on the new 7 Series and consists of a 31-inch screen that folds down from the headlining so passengers can sit in the incredibly spacious and impressively comfortable rear seats and stream media, either on the move or when parked up to charge in the i7.
On this point, we expect it to match the iX's 195kW charging capability so a 10-80 per cent top-up should take around 35 minutes, but the option to relax if you have to wait for a charging point is worthwhile having in a car as hi-tech and as luxurious as this.