Used BMW 7 Series review
A full used buyer's guide on the BMW 7 Series covering the 7 Series Mk6 (2015-date)
Verdict
The Mercedes S-Class often gets the most plaudits in this class, and while they are undoubtedly very well deserved, the BMW 7 Series is also worthy of admiration. This flagship saloon features efficient engines, is beautifully built, and packed with the latest high-tech gadgetry. And, thanks to the heavy depreciation that hits every luxury saloon, you can buy a four-year-old 7 Series for a seemingly bargain price. However, while purchase costs are one thing, running costs are quite different, so consider how much you'll have to pay to insure and maintain one of these impressive beasts. Having said that, the 7 Series stands ahead of both the S-Class and A8 for driving dynamics, while easily competing with them in terms of luxury. So if you fancy a large saloon with a sporting edge, look no further.
BMW was founded more than 100 years ago, and has since focused almost solely on making premium cars that are great to drive. The firm faced bankrupcy back in the fifties, but has since gone on to produce some of the most desirable, dynamic and premium cars on the road.
While the 3 Series and 5 Series and, lately, the X3 and X5 SUVs have been at the heart of this success, a host of supporting models have played their part, including the 7 Series luxury saloon. This first went on sale in 1977, and is in its sixth generation now. Packed with tech and offered with fine powertrains, it's one of the key players in its market, and is definitely worth considering.
Models covered
BMW 7 Series Mk6 (2015-date) - BMW's flagship saloon blends luxury with sharp handling, and can be a fine buy.
History
The Mk6, or G11 (G12 for the long-wheelbase version) 7 Series arrived in October 2015. At launch there were 261bhp 730d and 315bhp 740d diesels, or a 321bhp 740i petrol, all with a 3.0-litre six-cylinder engine; a 442bhp 4.4-litre V8 750i soon joined the range and, in July 2016, the 321bhp 740e plug-in hybrid arrived, with a 2.0-litre petrol engine and an 83kW electric motor, plus standard four-wheel drive. The M760Li xDrive joined at the end of 2016, sitting at the top of the range with a 592bhp twin-turbo 6.6-litre V12 engine.
A facelift in spring 2019 brought a bold new nose with an over-sized grille, plus extra standard equipment and refreshed instrumentation. At the same time, the four-cylinder 740e was replaced by the six-cylinder 745e, which is capable of driving in electric-only mode for 36 miles; its predecessor could only manage 29 miles.
Which one should I buy?
In terms of economy, running costs and purchase price, the diesels make the most sense, especially as they're all Euro 6-compliant, so shouldn't be penalised for entering any Clean Air Zones. These engines are the best for lots of long-distance high-speed motorway driving, but the plug-in hybrids can also make sense, although they're rarer and you'll pay more for one. The petrol-engined models are harder to justify because they're thirsty, and not much more refined than the diesels.
Equipment varies according to which model you buy, but all 7 Series are well equipped, with items such as four-zone climate control, an eight-speed automatic transmission, LED headlights, plus heated front and rear seats all being standard.
Alternatives to the BMW 7 Series
The Mercedes S-Class is the go-to luxury saloon for many, thanks to its cutting-edge comfort and safety. The big Merc is hard to fault, adored by the chauffeur industry, and the most readily available luxury car.
Partnership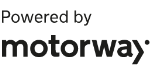 Need to sell your car?
Find your best offer from over 5,000+ dealers. It's that easy.
The Audi A8 also gives the 7 Series a hard time with its aluminium construction, four-wheel drive and superb ergonomics, as well as its efficient engines and high-tech cabin. Another aluminium-bodied rival is the Jaguar XJ, which is now out of production and never sold in large numbers, but is still desirable thanks to its distinctive looks, wonderful interior and engaging handling. Finally, don't overlook the Lexus LS, which is packed with equipment and tends to be incredibly reliable, but is usually somewhat harder to find on the used market.
What to look for
All-wheel drive
The xDrive name denotes BMW's four-wheel-drive system. All engines got an xDrive option apart from the 750i.
Back seats
A three-person rear bench seat was standard on the 7 Series, but two individual electrically reclining chairs were optional extras.
Tyres
Every variant of the 7 Series was fitted with run-flat tyres when new. Switching to standard rubber improves the car's ride comfort and refinement.
Parking
In March 2017, BMW introduced a remote parking option for the 7 Series, allowing the car to be manoeuvred from outside using controls on the key fob.
Interior
The interior is arguably one of the major stars of the 7 Series show, with all cars coming crammed with a huge selection of equipment, all the luxury materials you could ask for, and plenty of space; long-wheelbase models are especially roomy because they have an extra 14cm of rear legroom.
Numerous option packs that could be specified when the car was new allow for upgraded leather and entertainment, so pin down exactly what you're buying – search filters on online buying sites will be very helpful here. Boot space is fine, at 515 litres, but the rear seats don't fold down, so don't make the mistake of assuming they do.
Running costs
Whichever engine you have, it needs to be serviced every two years or 18,000 miles. The regime essentially alternates between minor and major (or Inspection I and Inspection II, as BMW calls them), but all BMWs have condition-based servicing, so there's no schedule for when many parts are replaced. The car flags up when parts need replacing, and the timing will depend on the model's age, mileage and how it's been driven.
An oil change costs £158.70, while an Inspection I (oil and filter) costs £282.64. An Inspection II service entails renewing the oil and filter along with the air and fuel filters; this is priced at £438.41. All 7 Series are chain-driven, so there are no cambelts to replace.
Recalls
BMW has recalled the 7 Series six times so far. The first was in July 2016 because some of the earliest cars had faulty airbags. Problematic brake-light switches led to the next action, in June 2017, with leaking oil coolers being the reason for the third campaign, in July 2017.
The fourth recall affected most of the models in BMW's range, and was launched in August 2018 because faulty crankshaft-sensor software could lead to the engine stalling or running poorly. The fifth recall also affected a wide range of BMW models, this time because the exhaust gas recirculation (EGR) valve could leak, potentially leading to a fire. The most recent recall, in October 2018, once again affected multiple models across the BMW range, and was because cars had left the factory with faulty crankshaft-sensor software.
Driver Power owner satisfaction
The 7 Series hasn't appeared in any new or used Driver Power surveys, because it doesn't sell in large enough quantities. And while the review on Carbuyer.co.uk mentions poor reliability, it's from a sample of just one. Our 2020 Driver Power brands' survey saw BMW come 27th out of 30, with owners giving a thumbs up to the firm's infotainment systems, transmissions and engines, but criticising the running costs and styling.