BMW 7 Series vs Range Rover
We pitch the new BMW 745Le xDrive against the Range Rover P400e in a luxury hybrid showdown
Hybrid power makes a lot of sense in a luxury context. The near-silent running that electric motors provide means local trips and driving in the city are much more relaxing, and yet the combustion engines under the bonnet ensure there's no range anxiety for a long journey.
BMW has recognised that fact with its newest 7 Series model, which is now available in 745Le xDrive form. The car is a plug-in hybrid, so you can even run it in pure-electric mode over short trips with home charging.
• Best plug-in hybrid cars on sale
We're comparing it with an equally luxurious PHEV rival that offers a slightly different take on the formula, the Range Rover P400e, which buyers might consider at this price.
Head-to-head
| | | |
| --- | --- | --- |
| Model: | BMW 745Le xDrive | Range Rover P400e Vogue  |
| Price:  | £83,680 | £89,300 |
| Engine:  | 3.0-litre 6cyl petrol plus e-motor | 2.0-litre 4cyl petrol plus e-motor |
| Power/torque:  | 389bhp/600Nm | 398bhp/640Nm |
| Transmission:  | Eight-speed auto, four-wheel drive  | Eight-speed auto, four-wheel drive  |
| 0-60mph: | 5.3 seconds | 6.8 seconds |
| Top speed: | 155mph | 137mph |
| Test economy:  | 41.4mpg/9.1mpl | 24.0mpg/5.3mpl |
| CO2/tax:  | 52g/km/£455 | 72g/km/£455 |
| Options:  | Visibility package (£1,595), Technology package (£3,195), Premium package (£2,495), Rear Seat Comfort Plus package (£9,995), 20-inch alloys (£2,600), panoramic roof (£1,795), wood trim (£560), Alcantara headlining (£1,150) | None |
BMW 745Le xDrive
For: Comfortable ride, good to drive, spacious inside, hybrid powertrain is well implemented.Against: Not as practical as its rival, 5 Series stablemate makes it look expensive.
It's easy to spot the latest 7 Series, because BMW has enlarged the grille significantly. The front end now matches with that of the new X7 SUV in its design language. Bold would be a kind way to describe it, although the Range Rover is imposing as well. Neither car is exactly subtle.
Under the skin, BMW has thrown out the previous plug-in 7 Series' four-cylinder motor and installed a 3.0-litre straight six. It might seem an odd move, but for buyers at this end of the market, luxury is the name of the game – and a larger, smoother engine makes for a more refined experience. The BMW has a range of about 32 miles (WLTP) on electric power alone, while the hybrid system is very well implemented here. You can barely notice the engine cutting in, because it's so smooth and the 7 Series is so quiet inside. There's virtually no vibration, either.
The larger engine helps with performance, too, along with the 745Le's kerbweight. At 2,085kg, it's 417kg lighter than the Range Rover, which is a huge difference – so despite the SUV having more power and torque, the BMW was a lot faster in our performance tests. It went from 0-60mph in only 5.3 seconds (in very wet conditions), and from 30-70mph through the gears in just 4.7 seconds. The Range Rover took 6.8 and 6.4 seconds respectively in those tests.
The BMW was also more stable under braking, thanks to its lower weight and reduced body roll. It's not too important for these models to be great on the road, but the good news is that both are. The BMW is more of a driver's car, because its body moves less in corners and the position at the wheel is more natural. It's not hugely agile, but there's enough grip.
Ride comfort is the more important attribute here, and it's a very close contest between these two. The 745Le is, in the context of all the cars you'll see in these pages, extremely comfortable. It glides easily over most road imperfections, and it's soft at high and low speed alike. However, we need to be more critical of the 7 Series given its price and rivals – and it could be better. There's a 'sour spot' at 40mph where it starts to falter, letting in more bumps and movement as the wheels dip into potholes.
Partnership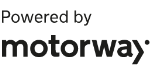 Need to sell your car?
Find your best offer from over 5,000+ dealers. It's that easy.
Still, the Range Rover suffers from its high kerbweight in this area, because its greater body roll introduces head movement that simply isn't there in the 7 Series. Its big wheels also crash more harshly into potholes, although the suspension soaks this up fairly well. Overall, the BMW feels firmer but more settled, while the Range Rover is softer but tends to jostle its occupants around.
Testers' notes
• Infotainment: Gesture control is standard, but it's a gimmick; the rotary dial is by far the best way to control the BMW's hi-tech system. The set-up is easy to use on the move and loads quickly.
• Centre console: This runs all the way into the rear compartment. It provides decent storage space and works as an armrest, too.
• Seats: Heated leather seats are fitted as standard and they're very comfortable, both front and rear. The driving position is excellent as well.
Range Rover P400e Vogue
For: Excellent practicality, luxurious cabin, unmatched off-road ability, comfortable ride.Against: Poor overall economy, on-road performance could be better.
The hybrid Range Rover isn't a new invention, because there was a diesel-electric version in the not-too-distant past, but this fresher petrol-electric plug-in example is a far more convincing product. However, unlike the BMW here, the P400e uses a petrol four cylinder. Unfortunately, this choice of engine loses some appeal when you put it next to the six-cylinder unit in the 7 Series. That's because the 2.0-litre motor chips away at the Range Rover's luxurious feel when it has to kick in to assist the car's electric motor.
Around town and at low speed, the British model is just as quiet and serene as its rival. However, you'll always notice when the engine turns on, because you can feel the vibrations from up front and hear the more noticeable rumble from under the bonnet. It's not too bad when you're merely cruising, but ask for some brisk acceleration and it gets louder and harsher as the revs rise. 
It's a contrast to the smooth six and eight-cylinder engines used elsewhere in the Range Rover line-up, which are a lot quieter. These units also add to the luxury feel rather than take away from it, because of the way they deliver their power. Combined with the P400e's 141bhp electric motor, the 2.0-litre has decent performance, but it's not very linear because it relies heavily on a turbocharger for muscle.
When it comes to dynamics, the Range Rover's extra mass compared with the BMW is noticeable in every area. In our tests the P400e took 1.5 seconds longer than its rival to go from 0-60mph, at 6.8 seconds. It was also a second slower from 30-50mph in fourth gear (at 3.9 seconds) and from 50-70mph in fifth (at 4.9 seconds). In fact, the Range Rover was slower in all our straight-line tests, and its heft meant that it also took longer than the BMW to come to a stop from 70, 60 and 30mph. This was not helped by a spongy brake pedal; the BMW's brake regeneration is nicer.
As you touch the brakes the weight shifts to the front, because the suspension is set up to deliver a soft ride. It's certainly successful in this respect, because the Range Rover glides over most bumps, and while you feel big potholes thump the wheels, the movement is absorbed well. However, the body roll means it can feel a bit floaty, and it lacks the BMW's control at higher speeds. It's still good to drive, though. The high driving position means visibility is great, the steering is light to help manoeuvrability, and performance is fine. 
Vogue trim comes with a reversing camera, nav, phone connectivity, 20-inch alloys, LED lights and digital TV on top of everything else you'd expect.
Testers' notes
• Visibility: High-up driving position, tall windscreen and big mirrors mean that, even though the Range Rover is huge, it's easy enough to drive. Like the BMW, its vastness means that it's not the simplest to manoeuvre, but tech helps.
• Infotainment: Twin-screen set-up looks modern but it's a pain to use because it's slow to respond. The nav isn't as easy to use as the BMW's, either.
• Interior design: Range Rover has a more interesting look than the BMW here, and there are plenty of trim options as well. 
Verdict
First place: BMW 745Le xDrive
The 7 Series isn't a class-leader in general, but this 745Le plug-in hybrid is better than its electrified rival. Its powertrain is superb, blending performance, luxury and efficiency well, while the infotainment and high-quality cabin help to justify its price. It lacks the Range Rover's practicality, however. 
Second place: Range Rover P400e Vogue
The Range Rover is a brilliant car, mixing incredible practicality and versatility with a luxurious cabin and comfortable ride. Its powertrain isn't as convincing as the BMW's, nor as efficient, but it offers an alternative kind of luxury hybrid motoring, with lots of tech, boot space and off-road ability.