BMW 750d xDrive gets quad-turbo 3.0-litre diesel engine
BMW reveals further details on all-new three-litre diesel engine with 760Nm of torque, and plug-in 740e hybrid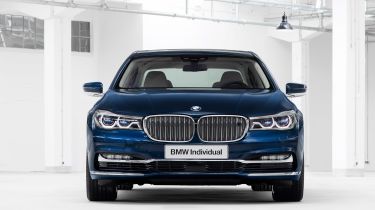 After news first emerged of BMW's stonking new quad-turbo 3.0-litre diesel engine for the 7 Series saloon, further technical details have been released.
The new engine, BMW's most powerful diesel ever, will first arrive in the 750d xDrive and 750Ld xDrive models later this year. It features two low-pressure and two high-pressure turbochargers, which BMW says help the new unit develop 394bhp and 760Nm of torque from very low down in the rev range.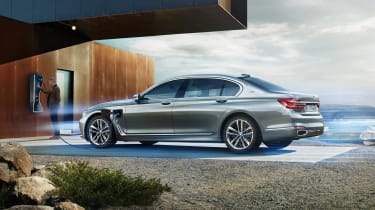 That's more power than the old tri-turbo diesel engine, meaning the Mercedes S-Class rival manages 0-62mph in 4.6 seconds (4.7 for the LWB model). Despite that, it's five per cent more fuel efficient than the old unit, emitting as little as 149g/km.
This is partly thanks to the BMW's eight-speed automatic gearbox. It is believed the engine can develop more torque, but the ZF gearbox is at its limit in terms of what it can handle right now. It's likely the engine will go on to feature in a range-topping version of the new BMW 5 Series, due in 2017. 
Further details were also revealed about the plug-in hybrid BMW 740e and 740 Le xDrive variants, set to arrive in the summer. Launched in new 'iPerformance' spec with unique styling details, the 740e combines a 2.0-litre diesel engine with an electric motor to produce 322bhp and completes the 0-62mph sprint in 5.3 to 5.5 seconds.
It also manages 27-30 miles of electric-only range thanks to lithium-ion batteries, and claims CO2 emissions of 45-56g/km depending on whether you opt for rear or four-wheel drive. Claimed fuel economy is up to 141mpg, while the 740e kicks off from £68,330.
Do you like the idea of a 760Nm 7 Series? Let us know in the comments...