BMW leasing deals 2021
The best BMW leasing deals on the car market now...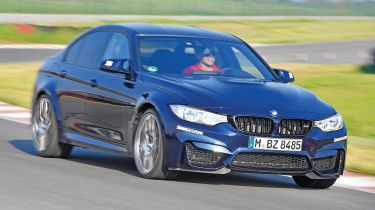 BMW leasing deals are simpler and easier to find than ever, with the marque having one of the best platforms to hunt for a deal out of any manufacturer. Not only is the BMW website easy to use, but it also has one of the most comprehensive lists of personal contract hire options, with everything from the electric i3 to the performance M2 being available.
Don't forget, that while a leasing deal is generally cheaper than a PCP deal, you won't be given the option to buy your much loved BMW at the end of the lease. So read on to discover the best BMW leasing deals available in 2021.
BMWs remain incredibly popular, with the M branded cars being especially desirable. So we've cherry picked some of the best deals the marque has on offer and highlighted them below.
Best BMW leasing deals
BMW 1 Series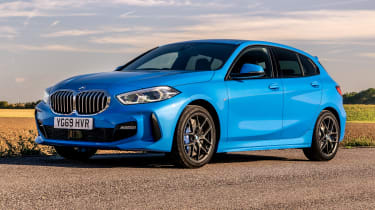 Boasting efficient engines, an engaging drive and superb cabin quality, the 1 Series is one of the class-leading premium hatchbacks on the market. BMW is offering a 118i M Sport 5d for £339 per month, with an initial deposit of just £4,499. As with all BMW PCH deals, you can adjust the variables to suit your needs.
Model: BMW 118i M Sport 5d
Monthly payments: £339
Initial rental: £4,569
No. of payments: 47
Annual mileage: 10,000 miles
Excess mileage: 5.26p per mile
BMW 3 Series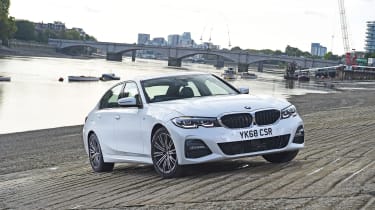 The latest 3 Series handles brilliantly and remains one of the most popular vehicles in the compact executive car class as a result. £356 per month is all you need to have spare for an M Sport model, but that's with a high initial rental of £7,413 and a 48 month term. Bring the first payment down to around £1,000 and the monthly rental will be closer to £500.
Model: BMW 320i M Sport saloon
Monthly payments: £419
Initial rental: £4,739
No. of payments: 47
Annual mileage: 10,000 miles
Excess mileage: 6.89p per mile
BMW 2 Series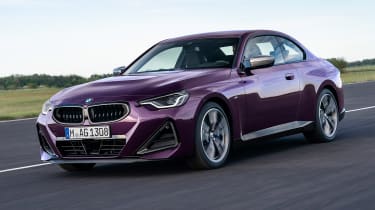 There are few things to dislike about the 2 Series coupe, what with its enthusiastic rear-wheel-drive and broad engine choice. You can pick up the sporty 220i petrol on a leasing deal of £469 per month over a four-year contract. And the more you pay for the initial rental, the less it'll cost you on a monthly basis.
Model: BMW 220i M Sport
Monthly payments: £469
Initial rental: £4,699
No. of payments: 47
Annual mileage: 10,000 miles
Excess mileage: 7.07p per mile
BMW i3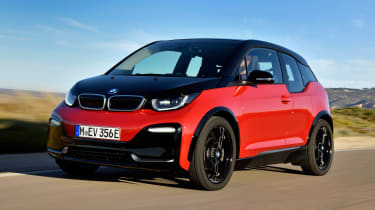 Acquiring a BMW i3 might not be as expensive as you'd think, as the car maker currently offers the electric city car for an affordable £340 per month. Not bad value given that recent updates have made the i3 somewhat of a head-turner.
Model: BMW i3
Monthly payments: £340
Initial rental: £4,549
No. of payments: 47
Annual mileage: 8,000 miles
Excess mileage: 6.28p per mile
Manufacturer leasing deals
Have you ever leased a car? Let us know what you think of leasing deals in the comments section below...
Read more of our best car recommendations...