BMW 5 Series vs Audi A6 vs Volvo S90
Can plug-in hybrid power create a clear winner out of the BMW 5 Series, Audi A6 or Volvo S90
Electrification really came of age in 2020, with company car drivers flocking in their droves to premium plug-in hybrids, like the three new saloons we've assembled here for this test, thanks to very low Benefit-in-Kind (BiK) taxation rates.
This technology isn't new, but all three of the cars here have either received an update or are all-new models.
Let's start with the BMW; the 530e is part of the overall update to the 5 Series range, with refreshed looks, interior tweaks and the same great petrol-electric powertrain that's made it one of the best on offer in this class so far. Audi hasn't had a presence in this sector until now, with its A6 TFSI e, where a petrol engine combines with a battery that sends its energy to an electric motor.
The Volvo S90 also uses a similar set-up but, it produces significantly more power than the BMW and the Audi. Yet the purpose of these cars is cutting costs, with low fuel bills and BiK, rather than offering super performance. All three models cost more than £50,000 in the specs we're testing them in, but which offers the best blend of attributes?
BMW 5 Series
| | |
| --- | --- |
| Model: | BMW 530e xDrive M Sport |
| Price: | £53,535 |
| Engine: | 2.0-litre 4cyl hybrid, 288bhp |
| 0-62mph: | 5.9 seconds |
| Test economy: | 33.7mpg/7.4mpl |
| CO2: | 38g/km |
| Annual road tax: | £465 |
At £53,535 in xDrive M Sport trim, the BMW 530e is closely matched with the Audi on price but is a higher trim level, so does it have an advantage? Let's find out.
Design & engineering
The BMW doesn't offer as much punch as its rivals. It uses a 181bhp 2.0-litre four-cylinder engine and a 12.0kWh lithium-ion battery that feeds an electric motor, adding another 108bhp and, importantly, a chunky 265Nm of torque. Combined, there's 288bhp. This is 7bhp down on the Audi, but at 1,895kg, the BMW is the only car that comes in at less than two tonnes.
Power is sent to all four wheels through an eight-speed automatic gearbox. It means the 530e can run in electric-only mode for up to 34 miles on a full charge, or up to a maximum speed of 87mph.
Unlike fully electric cars, plug-in hybrids don't accept DC rapid charging, so AC charging is the most you can expect. This isn't a big issue because the relatively small battery means a top up from a 2.7kW feed will take three hours and 36 minutes, so should be fine for replenishing the battery overnight.
This updated seventh-generation 5 Series is still based on the same Cluster Architecture CLAR platform as its predecessor that went on sale in 2016. There are some design tweaks, though, with a revised grille, new bumpers, updated lights and an upgraded infotainment system with enhanced connectivity.
Mechanically, the double-wishbone front suspension and multi-link rear axle are the same. 
Our car featured some options to go with the fair level of standard equipment. These included the M Sport Pro Pack (£2,495), which adds 20-inch alloys, adaptive suspension and M Sport brakes.
Driving
The 5 Series drives as well as ever, and in PHEV spec, the extra weight of the battery is less noticeable compared with its standard counterpart, unlike the A6.
Partnership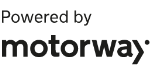 Need to sell your car?
Find your best offer from over 5,000+ dealers. It's that easy.
It's true that pitched against, say, a 520d, the 530e's reactions are dulled by the extra mass, but the steering is still as precise as you'd want it to be.
Even on larger 20-inch alloy wheels, over most road surfaces other than severe bumps, the 530e is fairly fluid for a PHEV. Often the extra weight of the battery means the suspension has to work harder to control the body and it can affect the wheels' reactions to imperfections, too, but the BMW manages to (mostly) shrug this off. The A6 is a little smoother on its smaller wheels, but the 530e comfortably has the measure of the S90.
You don't need a stopwatch to tell that it's slower than its rivals, though. But if you do use one you'll find that, despite a lower kerbweight, the lack of power means that the 530e takes 5.9 seconds to sprint from 0-62mph; that's 0.4 seconds slower than the A6 and 0.8 seconds behind the Volvo.
However, hybrids like these deliver a strong and quick hit of torque from their electric motors when you tap the throttle, so the BMW still feels more than quick enough. It's very quiet in EV mode, and when the petrol engine kicks in, it only sounds coarse at higher revs. It's also much less droney than the Volvo, even if it isn't as quiet as the Audi.
Practicality
The battery has to go somewhere. In the 5 Series it's underneath the back seats and the boot, and this compromises luggage space. So the boot capacity drops from 530 litres in a 520i to 410 litres in this 530e. This is still more than on offer in the A6 TFSI e, however.
Inside the 530e there's masses of space, though, with no compromise compared with ICE versions. It's the roomiest of the three models, with excellent head and legroom. The A6 runs it very close, while the Volvo feels just a little smaller.
Visibility in the BMW is good, and with all-round parking sensors plus a standard reversing camera in M Sport trim, there's a bit of help to manoeuvre this near-five-metre-long car if you need it.
Ownership
Features like the sensors and camera help the BMW's ownership proposition, but it does lack a little safety kit.
Autonomous braking is included, but if you want more tech you'll have to go for the pricey £4,995 Technology Plus Pack, which also includes the Driving Assistance Professional kit. This brings adaptive cruise with active lane guidance, front and rear cross-traffic alert, collision warning, lane- departure warning with lane-keep assist, AEB for when you're reversing, and evasive steering assist.
Like all three cars in this test, the 5 Series inherits the five-star Euro NCAP safety rating its predecessor was given back in 2017. Yet owners didn't rate the German brand's cars all that highly in our Driver Power 2020 owner satisfaction survey, with BMW finishing 27th out of 30 manufacturers.
Running costs
It may be partly due to its lower power output and partly down to its lower weight, but the BMW achieved the highest fuel economy, at 33.7mpg. As we've mentioned, this is without a full battery charge, which will cost around £1.96 on a home electricity tariff. Of course, if you do lots of short journeys and plug in frequently, you might not use any petrol for months. 
However, these cars are aimed at business users, so company car tax might be more important. The BMW is the cheapest (all three fall into the same 10 per cent Benefit-in-Kind tax band), so it'll be a cost-effective company car. The 530e will cost a higher-rate taxpayer £2,139 a year, with the Audi coming in at £2,109 and the Volvo £2,210 a year. Although cheaper, a petrol-powered exec saloon will cost more than £5,300 a year by comparison, showing how much you could save if you're a business user.
Testers' notes "As part of the facelift, BMW has added another plug-in powertrain to the 5 Series range, the six-cylinder 45e xDrive unit from the X5 SUV and 7 Series saloon. It's smoother and more powerful, but pricier, too."
Audi A6 
| | |
| --- | --- |
| Model: | Audi A6 50 TFSI e quattro S tronic Sport |
| Price: | £52,790 |
| Engine: | 2.0-litre 4cyl hybrid, 295bhp |
| 0-62mph: | 5.5 seconds |
| Test economy: | 32.9mpg/7.2mpl |
| CO2: | 35g/km |
| Annual road tax: | £465 |
Audi's plug-in A6 is slightly cheaper than the BMW, starting from £52,790, but this is for entry- level Sport trim, so does it fall short in some areas?
Design & engineering
The A6 TFSI e is a new addition to Audi's executive saloon stable. That's because up until recently Audi hasn't had a presence in this sector, while BMW and Volvo – along with Mercedes – have offered PHEV versions of their executive saloons for a few years now.
However, Audi is no stranger to EVs and PHEVs, and the A6 is sporting enough technology to see it compete, even if it won't revolutionise the sector.
The TFSI e uses a 249bhp 2.0-litre turbo engine, supplemented by an electric motor with 350Nm of torque for a combined output of 295bhp and 450Nm in a package that weighs 2,010kg.
There's also a 14.1kWh battery that offers up to 34 miles of range in EV mode, so it only matches the BMW. Its top speed on electric power is 84mph.
Replenishing the battery is relatively quick, though, because with an on-board charger rated up to 7kW, a top-up from a wallbox only takes two hours and 30 minutes. This increases to seven hours with a 2.3kW feed from a three-pin plug.
However, while the A6 has a charging advantage, and is the slowest to replenish its cells, the 530e is still quick enough that you'll rarely not have the time to charge overnight at home or an office.
The A6 TFSI e uses the same underpinnings as Audi's ICE-powered fifth-generation A6 models, adapted to take electrification. This means multi-link axles front and rear, while even the seven-speed dual-clutch gearbox and quattro four-wheel-drive system are familiar technology.
It's £745 cheaper than the BMW, but while this is for the entry-level A6 Sport, there's a similar level of standard equipment to the 530e.
Audi usually hits back with the quality of its cabins, though, but while our car's interior was well built and featured some nice materials, this lower-spec model didn't feel as premium as either of its test rivals, lacking some interior flourishes.
Driving
We can't fault the refinement, because the A6 is extremely quiet on the move, the electric motor assisting the hushed petrol engine easily to keep the noise down. Even when pushed hard, the engine isn't as noisy as its rivals' units.
Once the battery energy is depleted it's not quite as smooth; there were a few small jerks noticeable as the car switched between power sources. It's a small point, because the TFSI e is generally very refined. 
The ride is fine on Sport trim's smaller 18-inch alloys, too. However, it's not as good to drive as the BMW, despite a decent turn of pace and plenty of boost from that electric motor when you want it, even when driving normally.
It helps to propel the A6 from 0-62mph in 5.5 seconds; that's hot-hatch speed from a hybrid executive saloon, even if extracting the maximum the powertrain has to offer goes against the ethos of a car like this. Instead, you're better off trying to keep the A6 on electric power as much as possible. That's because the Audi isn't quite as at home as the BMW when travelling faster on twistier roads. The extra weight means it feels more lethargic to change direction than the 530e and there's a bit more roll and dullness to its responses. But it's still a fine cruiser that's very smooth and refined.
Practicality
However, the A6 loses out to its rivals for practicality, because the Audi only offers 360 litres of boot space. This is less than some family hatchbacks and 205 litres down on a regular A6, not to mention 50 litres behind the BMW.
Plus the BMW is the only car with dedicated cable storage under the boot floor; in the Audi and the Volvo the charging leads are stored in a bag that sits in the boot, further eating into luggage space.
Despite its shortage of boot capacity from having to package the largest battery of this trio, the A6 is roomy inside and offers lots of space in the back.
Ownership
The TFSI e inherits the regular A6's five-star Euro NCAP rating from 2018 thanks to standard-fit pedestrian detection and autonomous braking, along with lane-departure warning and lane-keep assist. As with the 5 Series range structure, you can add more optional equipment to protect occupants, which is appealing if one of this trio will double as your family car.
The £1,375 City Assist pack adds blind-spot warning and cross-traffic alert, while the £1,950 Tour pack features semi-autonomous adaptive cruise, traffic sign recognition and high beam assist.
As with BMW, Audi didn't perform too well in our 2020 owner satisfaction study, albeit ranking slightly higher that its German rival, taking 21st place.
Running costs
The Audi managed 32.9mpg on test. With a larger battery than its rivals it'll cost the most to charge, although at £2.30, this is still cheap. This compares with a result of 33.0mpg at the pumps for the Volvo and a home charge cost of £1.89.
It's worth bearing in mind that while all three models in this test get the £10 VED discount for alternative-fuel cars, because they all cost more than £40,000 they also come in for the £325 surcharge for years two to five. 
When it comes to servicing, the Audi is cheapest, at £22 per month for two years on its maintenance plan. This works out at £264 per year, whereas the BMW's three-year £25-per-month plan will cost you £300 per year. The Volvo's average annual maintenance costs for the first three years of ownership come in at £317.
Testers' notes
"Audi's charging flap is on the rear left wing, while its rivals' ports are on the front left wing. One isn't better than the other; just bear it in mind when parking and if you'll be getting a home wallbox fitted."
Volvo S90
| | |
| --- | --- |
| Model: | Volvo S90 T8 Recharge R-Design |
| Price: | £55,305 |
| Engine: | 2.0-litre 4cyl hybrid, 385bhp |
| 0-62mph: | 5.1 seconds |
| Test economy: | 33.0mpg/7.3mpl |
| CO2: | 44g/km |
| Annual road tax: | £465 |
Volvo has the most experience with PHEV tech of these brands, because its S90 T8 has been on sale in various forms since 2016. It's received updates since then, so have these kept it at the top of the tree?
Design & engineering
When the S90 was launched you could buy it with a petrol or a diesel engine, too, but the car is only available in T8 Recharge plug-in hybrid spec now. At £55,305 for this R-Design model, it's the most expensive car of these three, but then, it boasts the most power.
There's a 2.0-litre turbo and supercharged four-cylinder petrol engine that produces 299bhp on its own, sending power to the front axle through an eight-speed automatic transmission. An electric motor driving the rear wheels adds another 86bhp for a total output of 385bhp.
Since it launched, the T8's lithium-ion battery has grown in size, from the original's 9.2kWh unitto 10.4kWh after an upgrade, but now the Volvo features an 11.6kWh unit that means an all-electric range of up to 37 miles is possible. This is despite it weighing the most, at 2,024kg, and the Audi having a larger 14.1kWh battery. The Volvo's cells take three hours to charge from a 7kW supply, or five hours from a 2.3kW three-pin plug, so there shouldn't be any limitation to an overnight charge.
However, you have to pay for a Type 2 charging cable. It's only £50, but when its rivals get them for free and this piece of kit is integral to the car if you'll be using public charging, it's annoying.
This brings us on to the level of standard kit in R-Design trim – and there's a lot. All of the features are nicely integrated in what is still a very slick interior, featuring high-quality materials that set the Volvo apart from others in the class. It feels different to its German rivals, with some cool Scandinavian design touches that give the S90 a subtle alternative feel. On balance, though, it's very difficult to split these three for quality; all are sound.
Driving
This R-Design car doesn't ride with the same composure as the BMW or the Audi on its lowered sports chassis. Our car's 19-inch wheels meant the S90's multi-link rear axle (suspended by a transverse leaf spring, an unusual but innovative set-up) transmitted more movement through to the body, while the double-wishbone front end is a little smoother. There's a more obvious imbalance between suspension refinement at the front and the rear of the Swedish saloon than its competitors.
However, it is incredibly quick when you use full throttle. The electric motor driving the rear axle gives a great punch, and once that twincharged petrol engine is into its stride it rockets the S90 forward – from 0-62mph in just 5.1 seconds, in fact.
Yet it's also the loudest unit of the three and drones away under the bonnet. While the BMW's engine has a crisp rasp, the Volvo motor's sound signature isn't quite as nice. Its gearbox isn't as smooth as the BMW's either, holding onto ratios for a fraction too long. However, at a more settled pace, which is likely how the S90 will be driven more of the time, it's a fine cruiser and is keen to revert to electric power alone in its default hybrid setting.
The steering is light but precise enough and it's actually a more engaging car to corner in than the Audi. It doesn't have the A6's serenity when it comes to the powertrain's refinement or ride, and nor does it have the BMW's dynamism (it also isn't as comfortable, either), but it's an accomplished car.
Practicality
Thanks to the S90's battery being located in the car's spine (remember, there's no prop shaft because the engine drives the front wheels and the e-motor the rears) the Volvo offers 461 litres of boot space – a full 101 litres more than the Audi.
There's not quite as much room in the rear of the Volvo as in either of its competitors here, although it's far from cramped and there's still plenty of space for adults to get comfortable. Storage is fine, with plenty of bins, cubbies and trays, but then, this isn't a problem in either of its rivals, either. 
The S90 is a practical machine helped massively by its larger boot, which also features power closing as standard. Full keyless operation is included, too; both of these features are optional on its rivals.
Ownership
Volvo performed best of this trio in our Driver Power 2020 poll, taking 10th place, and it backs this up with solid safety tech. Pedestrian and cyclist detection, autonomous braking, lane-keep assist, oncoming lane mitigation and systems to prevent you from coming off the road are fitted, plus traffic-sign recognition and semi-autonomous adaptive cruise control. 
It scores a full five-star Euro NCAP rating as standard, but you can also add the £500 Driver Assist pack, which features blind-spot warning with steering assist, cross-traffic alert, and collision warning with AEB for reverse.
Running costs
While these cars will more than likely be run by business users, plug-in hybrids are increasingly popular with private buyers, especially as Covid-19 has cut the number of miles lots of motorists are doing to the point where many journeys can be conducted on electric power alone.
Predicted residual values could have a bearing on running costs for cash purchasers as well as those buying on finance, and it's the Volvo that's expected to retain the most, at 42.9 per cent. In monetary terms the S90 will depreciate by £31,557 over three years/36,000 miles. This compares with 41.9 per cent for the A6 (£30,671) and 40.5 per cent for the BMW (£31,837), but all are pretty close.
Testers' notes
"Along with its bigger boot, the Volvo's rear seats are split 40:20:40 with a load-through hatch, just like the Audi's, for carrying longer items, such as skis. This set-up is an option on the BMW."
Verdict
First place: BMW 5 Series
The 530e is affordable and was the most efficient on test. It's also the best to drive and offers the sweetest balance between enjoyment and comfort, adding into the mix enough practicality, the low company car tax costs and superb infotainment, with even more connectivity in this updated car. A little extra safety kit would be nice, but otherwise, the BMW saloon is the best of the plug-in bunch. 
Second place: Volvo S90
Development of the S90 T8 over the years it's been on sale has resulted in a great plug-in hybrid executive saloon that offers something different to the 5 Series and A6. There's (a little) more all-electric range here and the most boot space, but while the S90 offers lots of standard safety features, its technology and connectivity can't compete with either of its rivals'. It's fast and smooth enough, though. 
Third place: Audi A6 
Refinement is what the A6 TFSI e is about, but compared with the BMW it's only slightly cheaper, not as good to drive and lacks visual appeal. The smaller boot doesn't help, and while it's quick enough and rides smoothly, the bigger battery doesn't give it any more range than the BMW. It's a fine PHEV, but it doesn't feel as premium as rivals in Sport trim, and nor does it move the game on in any way. 
Also consider...
New: Mercedes E-Class
Model: Mercedes E 300 e AMG Line Edition
Price: £46,230 
Engine: 2.0-litre 4cyl + e-motor
Mercedes' facelifted E 300 e is priced from £46,230 in AMG Line Edition trim, so it's much cheaper than the cars we tested. It offers 34 miles of electric-only range, and can charge its 13.5kWh battery in 90 minutes, but a 370-litre boot isn't great.
Used: BMW 7 Series
Model: BMW 745Le xDrive M Sport
Price: £52,750 
Engine: 3.0-litre 6cyl + e-motor
For basically the same price as the 530e you could bag a long-wheelbase 745Le plug-in that has BMW's nicer six-cylinder petrol engine. There's more refinement, space, luxury and tech, plus strong efficiency potential. We found an M Sport with only 4,900 miles.
Figures
| | | | |
| --- | --- | --- | --- |
|   | BMW 530e xDrive M Sport | Volvo S90 T8 Recharge R-Design | Audi A6 50 TFSI e quattro S tronic Sport |
| On the road price/total as tested | £53,535/£65,010 | £55,305/£56,805 | £52,790/£53,475 |
| Residual value (after 3yrs/36,000) | £21,698/40.5% | £23,748/42.9% | £22,119/41.9% |
| Depreciation | £31,837 | £31,557 | £30,671 |
| Annual tax liability std/higher rate | £1,070/£2,139 | £1,105/£2,210 | £1,055/£2,109 |
| Annual fuel cost (12k/20k miles) | £1,883/£3,138 | £1,923/£3,204 | £1,928/£3,214 |
| Cost to charge | £1.96 | £1.89 | £2.30 |
| Insurance group/quote/VED | 40/£677/£465 | 40/£805/£465 | 43/£TBC/£465 |
| Cost of 1st/2nd/3rd service | £25 pm (3yrs) | £260/£430/£260 | £22 pm (2yrs) |
| Length/wheelbase | 4,963/2,975mm | 4,963/2,941mm | 4,939/2,924mm |
| Height/width | 1,483/1,868mm | 1,443/1,895mm | 1,457/1,886mm |
| Engine | 4cyl in-line/1,998cc | 4cyl in-line/1,969cc | 4cyl in-line/1,984cc |
| Battery energy | 12.0kWh | 11.6kWh | 14.1kWh |
| Total peak power/revs | 288/5,000 bhp/rpm | 385/6,000 bhp/rpm | 295/5,000 bhp/rpm |
| Total peak torque /revs | 420/1,350 Nm/rpm | 400/2,200 Nm/rpm | 450/1,600 Nm/rpm |
| Transmission | 8-speed auto/4wd | 8-speed auto/4wd | 7-speed DCT/4wd |
| Fuel tank capacity/spare wheel | 46 litres/runflats | 60 litres/repair kit | 52 litres/repair kit |
| Boot capacity | 410 litres | 461 litres | 360 litres |
| Kerbweight/payload/towing weight | 1,895/665/2,000kg | 2,024/496/2,100kg | 2,010/600/2,000kg |
| Turning circle | 12.4 metres | 11.8 metres | 12.1 metres |
| Basic warranty (miles)/recovery | 3 yrs (60,000)/3yrs | 3 yrs (60,000)/3yrs | 3yrs (60,000)/3yrs |
| Driver Power manufacturer/dealer pos. | 27th/25th | 10th/9th | 21st/20th |
| NCAP: Adult/child/ped./assist/stars | 91/85/81/59/5 (2017) | 95/80/76/93/5 (2017) | 93/85/81/76/5 (2018) |
| 0-62mph/top speed | 5.9 secs/143mph | 5.1 secs/112mph | 5.5 secs/152mph |
| Auto Express econ. (mpg/mpl)/range | 33.7/7.4/341 miles | 33.0/7.3/436 miles | 32.9/7.2/376 miles |
| WLTP combined | 134.5-176.6mpg | 104.6-148.7mpg | 188.3mpg |
| WLTP combined | 29.6-38.9mpl | 23.0-32.7mpl | 41.4mpl |
| Electric-only range | 34 miles | 37 miles | 34 miles |
| Charging capability | 3.7kW | 2.3/7kW | 2.3/7kW |
| Charging time | 3hrs 36mins | 5hrs/3hrs | 7hrs/2hrs 30mins |
| Actual/claimed CO2/tax bracket | 194/38g/km/10% | 198/44g/km/10% | 198/35g/km/10% |
| Airbags/Isofix/parking sensors/cam. | Six/yes/F&R/yes | Seven/yes/F&R/yes | Eight/yes/F&R/yes |
| Auto box/lane keep/blindspot/AEB | N/A/£4,995*/4,995*/y | N/A/yes/£500*/yes | N/A/yes/£1,375*/yes |
| Clim./cruise ctrl/leather/heated seats | 2-zone/yes/yes/yes | 2-zone/adaptive/y/y | 4-zone/yes/part/yes |
| Met paint/LEDs/keyless/pwr tailgate | Y/y/£2,495*/£2,495* | £700/yes/yes/yes | £685/y/£1,895*/£1,895* |
| Nav/digi dash/DAB/connected services | Yes/yes/yes/yes | Yes/yes/yes/yes | Yes/yes/yes/yes |
| Wireless charge/CarPlay/Android Auto | £2,495*/yes/yes | No/£300*/£300* | £1,495*/yes/yes |