Peugeot 508 SW PSE vs BMW 330e Touring: 2022 twin test review
Peugeot's premium push is putting it in direct competition with big players in that market. We pitch its new 508 PSE performance estate against BMW's 3 Series Touring competitor
For decades, three letters have long defined Peugeot's performance models: GTI. Stick them on the back of a hatchback and they promised agile thrills, a cracking chassis, and a fun factor that often matched cars costing twice as much. 
The trouble is, all the attributes that work for a hot hatch – light weight, simplicity and manual gearboxes – don't transfer very easily into the world of electric powertrains. As a result, Peugeot has shelved those three letters and come up with a fresh set of initials for a new age: PSE. 
It stands for Peugeot Sport Engineered, and it has a new brief. PSE models are still about high performance and keen handling, but the way they go about it is very different.
The first model to wear the letters is the 508, which uses a plug-in hybrid powertrain. Unlike Peugeot's performance cars of old, it has the numbers – not to mention the price tag – to take on some serious premium rivals. 
Step forward the BMW 330e. Its PHEV mechanical set-up isn't far off what's found in the Peugeot. But if this is the new direction that Peugeot's performance division will take, is it good enough to take on BMW, and should we be excited about what's to come in the future? Or should we feel a little down about the demise of the GTI? Read on to find out.
Peugeot 508 SW Sport Engineered
| | |
| --- | --- |
| Model: | Peugeot 508 SW Sport Engineered |
| Price: | £56,465 |
| Engine: | 1.6-litre 4cyl turbo PHEV. 355bhp |
| 0-62mph: | 5.2 seconds |
| Test economy: | 33.9mpg/7.5mpl |
| CO2: | 41g/km |
| Annual road tax: | £510 |
This striking estate is Peugeot's most potent road car ever on paper, but it's also the most expensive. If you want to get your hands on the 508 SW PSE, it will set you back £56,465.
Design & Engineering
As you'd expect of a flagship from Peugeot's new performance division, the Sport Engineered has received quite a few mechanical and cosmetic upgrades to set it apart from the rest of the 508 line-up. First, there's the looks: the 508 gets a menacing bodykit, with a deep front splitter, wide side sills with fins flicking out at either end, and a deep rear diffuser. The mostly gloss-black trim is highlighted by kryptonite (dayglo green) details in the front air dam and badges.
From a chassis point of view, the suspension gains adaptive dampers and a reduced ride height, while the front and rear track are wider than on the standard car. The 20-inch alloys wrapped in Michelin Pilot Sport 4S tyres house 380mm disc brakes up front, gripped by four-piston calipers. 
The extra stopping power is necessary, because the mix of 1.6-litre turbocharged petrol engine plus two electric motors makes the 508 PSE the most potent road car ever produced by the French manufacturer. In total, there's 355bhp and 520Nm of torque available. While the petrol unit and a 108bhp motor drive the front wheels, a second 111bhp motor at the back makes the Peugeot four-wheel drive in some conditions.
Inside, the 508's stylish cabin gets a PSE makeover courtesy of unique seats and more kryptonite highlights. While some materials won't be to everyone's tastes (like the squidgy carbon-effect trim on the dash), build quality doesn't feel far short of the BMW's. There are one or two exceptions, though. Take the gearshift paddles; both in terms of the fake chrome plastic material they're made from and the actual action of the click when you want to shift up or down, they feel cheap and nasty.
Partnership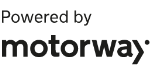 Need to sell your car?
Find your best offer from over 5,000+ dealers. It's that easy.
Driving
Saying that, there's not much incentive to use the paddles anyway because the gearbox itself isn't very responsive to manual inputs. Even left to its own devices, the shifts feel a little clumsy beside the BMW's, and kickdown takes longer to engage. 
It's a shame, really, because the rest of the powertrain feels more eager than its rival here. The extra electrical boost is obvious, with better straight-line performance than the 330e when in full power mode – at 5.2 seconds, its 0-62mph time is 0.7 seconds quicker than the BMW's – but especially when in pure-electric mode. 
The engine itself doesn't contribute as much to the overall package, but the 1.6-litre unit sounds a little angrier and more exciting than the BMW's engine under hard acceleration. The flip side is that, on the occasions when it is running, the 508 PSE's unit is a little noisier, too. 
Those searching for engaging handling shouldn't expect to find the chassis magic Peugeot has sprinkled over performance cars of its past. It's okay; it turns in keenly, it grips well, and the chassis balance is quite neutral, but the steering is too light and short on feedback to feel engaging. 
The uprated brakes give lots of stopping power when you need it, but sometimes don't feel the most reassuring. That's because the transition between regeneration through the electric motors and the mechanical retardation isn't that smooth, so it can be tricky to judge how hard you need to press the pedal.
Practicality
In terms of overall load space, the Peugeot has the edge. Its boot volume is unaffected over petrol or diesel 508s by the integration of the hybrid technology, and as a result offers an impressive 530-litre volume, which grows to 1,780 litres when the seats are folded down.
A standard 3 Series Touring wouldn't be far behind the Peugeot, with a 500-litre volume. However, the hybrid battery robs the 330e of 90 litres of space, and it's clear how that's happened as soon as you open the powered tailgate. 
You're greeted with an awkward step up in the floor, which not only makes the load space quite shallow, but means it's quite a pain to load heavy or bulky items. That step gets even more untidy when you fold the rear seats; in a regular Touring, the 40:20:40 split leaves a completely level load area, but here the floor drops down again at the seats.
Ownership
The 508 was tested by Euro NCAP in 2018, when it earned the maximum five-star rating. While safety tech such as autonomous emergency braking, active blind-spot monitoring, lane-keep assist and traffic-sign recognition are becoming common features at this price point, kit such as the 508's night vision camera set it apart from the BMW. 
While it sounds like a gimmick, it's genuinely impressive. It can recognise and highlight pedestrians in the dark on the digital driver's display, often long before a human could.
It lacks night vision, but the BMW was also awarded five stars when it was assessed in 2019.
Running costs
Our mpg figures for these cars come after running them on our fleet for several months, and prove just how much a plug-in hybrid's fuel efficiency can vary depending on how it's used and how frequently it's charged. 
If you ever decided to run the Peugeot on urban journeys with electric power alone, we guarantee you'd get much more than the 33.9mpg figure we've managed: this is a more realistic number if you regularly do plenty of motorway miles. 
Our time with the BMW, with much more time spent using electric power – something that it's more able to do, thanks to its superior EV range – has resulted in 54.1mpg.
Testers' notes: "It's a shame that the 508's exterior paint choices are limited to just grey, black and white. It would be nice to add a bit of colour to the mix."
BMW 330e xDrive Touring
| | |
| --- | --- |
| Model: | BMW 330e xDrive M Sport Pro Edition Touring |
| Price: | £50,985 |
| Engine: | 2.0-litre 4cyl turbo PHEV, 288bhp |
| 0-62mph: | 5.9 seconds |
| Test economy: | 54.1mpg/11.9mpl |
| CO2: | 41g/km |
| Annual road tax: | £510 |
It's not often that a BMW undercuts a comparable Peugeot on price, but before options the 330e xDrive M Sport Pro Touring starts from £49,435. While the Peugeot's price is pretty much what you'll pay, it's possible to load the 3 Series with options, and the car you see here costs £56,675 with extras. 
These include the £1,900 Tech Pack (including a head-up display, a Harman Kardon hi-fi, wireless smartphone charging and gesture control) and the £1,950 Comfort Plus Pack (a heated steering wheel and electric front seats, among others features).
Design & engineering
While the Peugeot is outwardly sporty in appearance, the BMW is much more subtle. Sure, this M Sport Pro Edition trim gets a high-contrast black finish for the grille, window trims and 19-inch alloy wheels, not to mention an exclusive paint finish (one of three unique options available).  But otherwise, it's largely the same 3 Series Touring that you'll find anywhere else in the range. 
The same applies inside. The cabin is simple and a little less adventurous than the 508's, but the driving position – slightly offset pedals aside – feels more sporty and natural than its rival. The quality is flawless, too, while ergonomically it's very logical. 
So outwardly, while the 330e Touring looks quite conventional, there's still plenty of performance potential on offer under the bonnet. Its 2.0-litre turbocharged four-cylinder engine is bigger than the Peugeot's, but with one electric motor to the 508's two, the system output is 67bhp and 110Nm down. 
The BMW's hybrid technology is helped by a 12kWh battery, which offers a 34-mile EV range based on WLTP figures. By the same measure, the 508's 11.5kWh unit is only good for 26 miles.
Driving
In pure performance terms, we've already seen that 508 is the superior car here. But driving enjoyment is about much more than numbers, and the BMW proves to be the more accomplished car to drive. 
The chassis feels better balanced through the turns, which combined with a more naturally weighted steering rack, means that the 330e inspires more confidence when you're pressing on. 
It lags behind the Peugeot in a straight line, but it's still not slow, either. Throttle response is keen, and with the electric motor and petrol engine on song together, there's plenty of shove. 
The power tails off a little at higher speeds, though, and the engine sounds rather flat. Aside from a little jerkiness in full EV mode, where you can feel the automatic gearbox skip from one ratio to the next, the eight-speed auto is far more responsive than the Peugeot's and much less intrusive, too.
Best of all, there isn't any trade-off to that sharp handling when it comes to comfort. The Peugeot's ride is less settled than the BMW's; where the 330e flows over a decent road, the 508 pounds into each bump a little more harshly. Along a country road, the way the Peugeot reacts to imperfections makes you feel like you're having to put in a lot more effort to cover ground at a largely similar rate. On a motorway cruise, it's the BMW that generally feels a little more relaxing.
Practicality
While the Peugeot is the better option for carrying items, the BMW is the car that rear-seat passengers will be happier to use. Both head and legroom are a little better in the 3 Series than in the 508. The one downside is the central tunnel; it's very high and quite wide, meaning that if you're sitting in the centre seat (which is quite comfortable otherwise) then there isn't very much foot room. For that reason, the Peugeot is slightly better at carrying three people in the back row.
Both cars have their ups and downs for storage, too. The Peugeot scores points for a very deep central storage bin, but its glovebox is tiny, with the fuse box taking up about half of the space you'd expect to find. 
The BMW has decent-sized door bins, and the cubby where the wireless smartphone charge pad is located can be closed to hide your device from prying eyes. The 508's, on the other hand, is placed on a little shelf beneath the high centre console. 
One thing that does irritate about the 330e is that the supplied three-pin charging cable is quite short. It means that if you want to trickle charge your car overnight, you might need to put a little more thought into how and where you need to park your car compared with the Peugeot. 
Ownership
According to the feedback from our Driver Power 2021 survey, Peugeot proved to be above average in terms of the ownership experience. An 11th-place finish out of 29 brands isn't a bad result, and compares strongly with BMW, which finished a disappointing 21st.
Even if the Peugeot does need to go back to the dealership, then you're likely to be at least as well covered as with BMW. Both cars have a three-year, 60,000-mile warranty, but Peugeot provides eight years' breakdown cover to BMW's three.
Running costs
One area where the BMW is much kinder to the wallet is in depreciation. After three years, the 330e is expected to hold just over half of its original price, while the 508 will maintain only 41 per cent. That's the difference between losing £25,411 with the BMW and £33,252 with the Peugeot. 
The plug-in hybrid powertrains mean that both models fall into the 12 per cent Benefit-in-Kind band, making them fairly affordable for company car users. The BMW's lower P11D value makes it the cheaper of the two in terms of contributions; higher-rate income taxpayers will face annual deductions of £2,349 compared with £2,708 for the Peugeot.
Testers' notes: "BMW is one of the few brands to offer a split tailgate on its estate models. It's a great idea that makes loading in tight spots so much easier."
Verdict
First place: BMW 330e xDrive Touring
Paired with pretty much any powertrain we've tried, the 3 Series continues to be the consummate all-rounder. Quick and engaging yet comfortable, this 330e backs up its well rounded driving experience with cracking in-car tech, and at least the possibility of low fuel bills with a topped-up battery. Based on the trim we'd go for, the BMW costs less than the 508 on a typical finance deal.
Second place: Peugeot 508 SW Sport Engineered
While Peugeot hasn't quite bridged the gap to premium rivals, the 508 PSE is still a convincing effort. It's a quick and mostly refined performance car that's packed with standard equipment – it's spacious, too. Unfortunately, when a BMW is not only more sophisticated to drive, but also cheaper to buy and run, you'd need to be a committed Peugeot fan to give it the nod in this contest. 
Other options for similar money
New: Mercedes C 300 e Estate AMG Line Premium Plus
Price: £53,160 
Engine: 2.0 4cyl PHEV, 308bhp
If sporty handling isn't a priority, then the C 300 e is worth a look. Its huge 25.4kWh battery means it can travel up to 65 miles in electric mode, more than either rival here, meaning more mpg and lower BiK rates as a result. 
USED: Audi RS 4 Avant (2018/19 reg)
Price: £55,000 
Engine: 2.9 V6 turbo, 444bhp
Some buyers will want to enjoy pure combustion power for a little bit longer, and a second-hand Audi RS 4 would be just the ticket. Yes, it's far more thirsty than these PHEVs – expect fuel economy in the mid twenties – but its 444bhp twin-turbo V6 delivers savage speed. 
Figures
| | | |
| --- | --- | --- |
|   | BMW 330e xDrive M Sport Pro Touring | Peugeot 508 SW Peugeot Sport Engineered |
| On the road price/total as tested | £50,985/£56,675 | £56,465/£56,465 |
| Residual value (after 3yrs/36,000) | £25,574/50.2% | £23,213/41.1% |
| Depreciation | £25,411 | £33,252 |
| Annual tax liability std/higher rate | £1,174/£2,349 | £1,354/£2,708 |
| Annual fuel cost (12k/20k miles) | £1,639/£2,731 | £2,615/£4,358 |
| Insurance group/quote/VED | 35/£995/£510 | 41/£506/£510 |
| Service costs | £900 (3 years) | £756 (3 years) |
|   |   |   |
| Length/wheelbase | 4,709/2,851mm | 4,778/2,793mm |
| Height/width | 1,442/1,827mm | 1,420/1,859mm |
| Powertrain | 4cyl in-line/1,998cc | 4cyl in-line/1,598cc |
| E-Motor power | 111bhp | 108/111bhp |
| System power | 288bhp | 355/6,000 bhp/rpm |
| Peak torque/revs | 420Nm | 520/3,000 Nm/rpm |
| Transmission | 8-speed auto/AWD | 8-speed auto/AWD |
| Fuel tank capacity/spare wheel | 40 litres/repair kit | 66 litres/repair kit |
| Battery capacity | 11.15kWh | 11.5kWh |
| Boot capacity (seats up/down) | 410/1,420 litres | 530/1,780 litres |
| Kerbweight/payload/towing weight | 1,965/535/1,500kg | 1,875/485/1,270kg |
| Turning circle | 11.4 metres | 10.8 metres |
| Basic warranty (miles)/recovery | 3 yrs (60,000)/2 yrs | 3 yrs (60,000)/8 yrs |
| Driver Power manufacturer/dealer pos. | 21st/11th | 11th/N/A |
| NCAP: Adult/child/ped./assist/stars | 97/87/87/76/5 (2019) | 96/86/71/79/5 (2018) |
|   |   |   |
| 0-62mph/top speed | 5.9 secs/139mph | 5.2 secs/155mph |
| Auto Express econ. (mpg/mpl)/range | 54.1*/11.9/510 miles | 33.9/7.5/492 miles |
| WLTP mpg | 156.9mpg | 138.9mpg |
| WLTP range (EV) | 34 miles | 26 miles |
| Actual/claimed CO2/tax bracket | 121/41g/km/12% | 193/41g/km/12% |
| Charging capability | 1.6kW/3.7kW | 1.6kW/7.4kW |
| Charging time | 6h/3h 36mins | 7h/1h 45mins |
|   |   |   |
| Airbags/Isofix/parking sensors/cam. | Yes/yes/yes/yes | Yes/yes/f&r/yes |
| Auto box/lane keep/blindspot/AEB | Yes/yes/no/yes | Yes/yes/yes/yes |
| Clim./cruise ctrl/leather/heated seats | Yes/yes/yes/yes | Yes/yes/part/yes |
| Metallic paint/LED lights | £695/yes/ | Yes/yes |
| Keyless entry & go/power tailgate | Yes/£990** | Yes/yes |
| Nav/digi dash/DAB/connected servs. | Yes/yes/yes/yes | Yes/yes/yes/yes |
| Wireless charge/CarPlay/Android Auto | £1,900˚/yes/yes | Yes/yes/yes |