Best-selling cars in the UK 2019
The Ford Fiesta was the best-selling car in the UK in 2019 with the Volkswagen Golf and Ford Focus completing the top 3
Data provided by the Society of Manufacturers and Traders (SMMT) revealed the Ford Fiesta took the title of the best-selling car in the UK in 2019 with the Volkswagen Golf coming second and the Ford Focus third.
The Fiesta topped the charts with 77,833 registrations in 2019, while its closest competitor - the Golf (58,994) - was almost 20,000 registrations behind.
• New car sales down 2.4% in 2019
The Focus managed 56,619 sales, with the Vauxhall Corsa (54,239) and Mercedes A-Class (53,724) completing the top five.
Sales of petrol cars rose by 2.2 per cent in 2019, but total new car sales were down by 2.4 per cent. The drop was largely down to the continued decline of diesel cars, which fell by 21.8 per cent. 
Scroll down below to see the full top 10 list of the best-selling cars in the UK in 2019 and check out 2020's best seller here… 
Top ten best-selling cars 2019
1. Ford Fiesta – 77,833 registrations
Not for the first time, the Ford Fiesta is the best-selling car in the UK. The popular supermini achieved almost 78,000 registrations to top the charts in 2019, almost 20,000 more than its nearest rival.
2. Volkswagen Golf – 58,994 registrations
Just like 2017 and 2018, the Volkswagen Golf sits in second place behind the Fiesta. The German hatchback achieved 58,994 registrations in 2019, but it might be a different story in 2020 with the new Golf Mk8 set to hit showrooms soon. 
3. Ford Focus – 56,619 registrations
The Ford Focus sat in second place on this list for most of 2019, but a late surge in Golf sales means it will have to make do with the final podium place with almost 57,000 registrations.
4. Vauxhall Corsa – 54,239 registrations
The Vauxhall Corsa drops one place in 2019 with 54,239 registrations after finishing third in 2018. Sales were likely impacted by the impending arrival of an all-new model though, meaning a healthier 2020 could be on the horizon.
5. Mercedes A-Class – 53,724 registrations
With almost 54,000 registrations, the Mercedes A-Class takes fifth spot and, more importantly, premium bragging rights. The A-Class comfortably outsold the BMW 1 Series and Audi A3 in 2019. 
6. Nissan Qashqai – 52,532 registrations
The Nissan Qashqai is officially the most popular SUV in the UK. With 52,532 registrations the Qashqai took sixth place on this list with over 10,000 more than its nearest high-riding rival, the Ford Kuga. 
7. Ford Kuga – 41,671 registrations
The Ford Kuga's place on this list may surprise a few, but with 41,671 registrations it's the second most popular SUV in the UK. Strong December sales were particularly eye-catching.
8. MINI – 41,188 registrations
MINI sales fluctuated during 2019, but a strong end to the year saw it finish comfortably inside the top 10 with 41,888 registrations. Although it's down one place on 2018, 7,000 more were sold in 2019 compared to the year before.
9. Volkswagen Polo – 37,453 registrations
The Volkswagen Polo clinched ninth spot in 2019 with 37,453 registrations. It was actually a considerable drop from 2018, when the Polo took sixth spot with 45,149 sales.
10. Kia Sportage – 34,502 registrations
For the second year in a row, the Kia Sportage takes tenth place. The crossover was responsible for 34,502 registrations, showing that the old days of Kia being an outside choice are long behind them.
2019 new car sales: winners and losers
Below is a look at how each car manufacturing performed in the UK in 2019, highlighting their percentage gain or loss in registrations compared to 2018.
MG - 13,075  sales ( +44.49%)
Another strong year for MG puts it top of the table. Success can be put down to a full year of sales for the updated 3 hatchback, and launch of the ZS EV
Dacia - 30,951 sales (+28.06%)
The value brand reversed its falling sales in 2019 thanks to a broader product range, more engine options and its commitment to offering industry leading value for money  
Lexus - 15,713 sales (+26.67%)
Japanese firm's market share remains small but a long awaited compact crossover in the UX gave the firm a healthy sales boost. 
Porsche - 15,257 sales (+22.67%)
An all-new 911 plus a broad range of performance-focused plug-in hybrid models put Porsche firmly at the top end of the table
Alpine - 171 sales (+20.42%)
A new brand with a new car. Sales are small but they are growing. Expect additional new models over the next few years. 
Volvo - 56,208 sales (+11.70%)
Swedish firm's sales drive is relentless with new plug-in hybrids coming thick and fast. Fully electric XC40 should ensure success continues in 2020. 
SEAT - 68,798 sales (+9.44%)
Much needed large SUV in the Tarraco continued SEAT's growth. New Leon due to launch in the middle of 2020 will see another spike in sales. 
Bentley - 1,595 sales (+3.44%)
A small bump for Bentley can be put down the new Continental convertible, but 2020 should be more fruitful with Bentayga plug-in hybrid and new Flying Spur hitting showrooms.  
Toyota - 105,192 sales (+3.21%)
Another steady year for the world's largest car manufacturer. Expect a stronger performance in 2020 thanks to the arrival of a new baby crossover. 
Citroen - 50,806 sales (+2.39%)
A full year of sales for the C5 Aircross put Citroen into the black in 2019. 
Kia - 97,323 sales (+1.63%)
Another modest increase pushes Kia slightly closer to the key 100,000 units mark - it may well manage this in 2020 if the market allows it.
Mazda - 40,148 sales (+1.38%)
Despite maintaining a stable performance, the Japanese brand might have been hoping the launch of the new Mazda 3 would yield a bigger sales increase.
Jeep 6,193 sales (+1.29%)
Big sales figures still elude Jeep in the UK, but this small increase at least points the brand in the right direction after its poorer performance in 2019.
Skoda - 75,053 sales (+0.44%)
Skoda was another brand that managed to bring itself back on course after a disappointing 2019 - this was in no small part thanks to the launch of the acclaimed Scala.
Peugeot - 80,851 sales (-0.24%)
Continuing strong demand for the 3008 and 5008 SUVs meant Peugeot was able to buck the trend in 2019. The brand hopes the new 208 and 2008 will be a boost in 2020.
Mercedes-Benz - 171,823 sales (-0.24%)
A marginal decline in 2019 won't be of huge concern for Mercedes. With a raft of new plug-in hybrid models due in showrooms imminently, 2020 will be a brighter one. 
Volkswagen - 200,771 sales (-1.16%)
VW will be happy to remain above the 200,000 mark especially when its big seller, the Golf, is about to be replaced. A range of fully electric ID. models due in dealers in the summer will be the focus for VW in 2020. 
BMW - 169,753 sales (-1.33%)
Following some models being removed from the market due to WLTP in 2018, BMW managed a better result last year and didn't experience a sales drop as bad as the market average.
Land Rover - 76,546 sales (-1.75%)
JLR's financial issues in 2019 were well documented, so the British firm will be rather pleased to be coming out of the year only fractionally down. 
Jaguar - 36,069 sales (-2.57%)
A complete lack of plug-in hybrid models hurt Jaguar in 2019. The I-Pace has been a huge success but sales remain relatively small. 
MINI - 64,884 sales (-3.19%)
A facelift for the Clubman wasn't enough to bring MINI's stagnating sales back into positive figures last year. The upcoming MINI Electric may be the firm's saving grace in 2020.
Audi - 138,924 sales (-3.35%)
Audi failed to close the gap on BMW and Mercedes in 2019, which will be a big blow for the brand. An all-new A3 hatch could change that this year. 
Subaru - 2,997 sales (-4.58%)
Following a substantial sales increase in 2018, Subaru's figures levelled out for 2019, leaving the brand slightly below the market average and still with a small market share.
Renault - 59,132 sales (-4.88%)
Although its sales were down, Renault won't be too upset with 2019's results. It's two big sellers, the Clio and Captur, have been completely refreshed for 2020. Expect to see huge growth this year.  
Ford - 236,137 sales (-7.06%)
Nobody sells more cars in the UK than Ford, but once again the Blue Oval's tally for 2019 dipped. A new version of the Kuga, which is offered with the choice of three hybrid powertrains, is the car it desperately needs in showrooms.  
Hyundai - 83,284 sales (-7.39%)
An aging product range hurt Hyundai in 2019. But with a new Tucson and i10 supermini on the horizon things are looking brighter for 2020. 
Lotus - 225 sales (-8.91%)
Low-volume Lotus has seen sales drop a little more than the industry average, and continues with the same range into 2020.
Suzuki - 35,065 sales (-8.97%)
Suzuki sold roughly 3,500 fewer cars in 2019 than it did the previous year. Strong demand for the Jimny means that numbers might improve in 2020.
Vauxhall - 159,830 sales (-9.85%)
A new Corsa gives reason for optimism for Vauxhall in 2020, and other new models are sure to follow under the recent PSA/FCA tie-in
Nissan - 92,372 sales (-10.00%)
A 10 per cent drop in numbers can be blamed on the slow-selling Micra, but the Qashqai remains strong and a new Juke should improve 2020.
DS - 4,299 sales (-15.27%)
A brand still trying to establish itself as a premium choice, DS bosses are happy with global sales progress, but UK numbers have dropped.
Fiat - 29,890 sales (-16.16%)
Fiat's 500 now shows its age, and losing the Punto from its range will also have contributed to the sales slump. A brand without a plan. 
Honda - 43,913 sales (-16.47%)
A disappointing drop for Honda in 2019, but the introduction of a new Jazz and the all-electric Honda e should leave reason for optimism in 2020.
Alfa Romeo - 3,413 sales (-17.98%)
Alfa Romeo dropped the Mito supermini from its lineup, which contributed to the slump in 2019 sales. Giulia and Stelvio sales remain disappointing.  
Mitsubishi - 16,199 sales (-23.43%)
Removal of the government grant for plug-in hybrid vehicles hits sales of the Outlander PHEV and Mitsubishi overall.
Maserati - 933 sales (-28.06%)
Low numbers for Maserati, whose range includes the Levante SUV a disappointment when rivals like Porsche have performed so strongly.
Ssangyong - 1,930 sales (-29.92%)
SsangYong sales dropped last year, but the introduction of both the new Korando and a class-leading warranty to the range should result in a turnaround for 2020.
Abarth - 3,448 sales (-38.77%)
Abarth sales take a tumble relative to 2018 due in part to removing the 124 Spider from its range.
Smart - 4,022 sales (-47.29%)
A big drop for Smart after axing the combustion-powered models from its lineup, but the relaunch of the EQ brand should see a slight improvement in 2020. 
Infiniti - 292 sales (-61.07%)
An ageing lineup has seen sales rapidly decline ahead of the brand's 2020 withdrawal from both the UK and European markets.
Partnership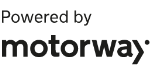 Need to sell your car?
Find your best offer from over 5,000+ dealers. It's that easy.
Did you buy a new car this year? Let us know what you think of it in our Driver Power survey...