The craziest cars of SEMA 2016
Fifty years after its conception, we visit the US' top modified car show to see the latest crazy creations
It could be nothing but the 2016 SEMA show. To the right is a seventies Chevrolet Camaro that's had its suspension dropped so low, you could easily fall over it. Below it, a Dodge pick-up truck that's been jacked up so high you can walk underneath the door sills.
In the distance, there's the sound and smell of burning rubber from Japanese drift specialists, while a loudspeaker blasts Steppenwolf's 'Born to be Wild' into the hall. We've only just arrived at SEMA, but can instantly tell that it's like no other conventional car exhibition.
This year marks the 50th Anniversary of the US Specialty Equipment Market Association show, and 53 years since the organisation first formed. In its first year, it was held in the basement of the Dodger Stadium in Los Angeles with only a handful of stands and a few hundred visitors. Now it occupies the entire Las Vegas Convention Centre, hosting 2,400 parts manufacturers and 70,000 buyers over four days, making it the fourth largest trade show in the world.
SEMA isn't a motor show in the traditional sense, either. Where events like Detroit, Geneva and Tokyo display future-thinking concepts and production models to the car-buying public, SEMA is a trade show. It's an opportunity for the aftermarket parts industry to network and sell its products to buyers who've travelled from all over the world. The general public aren't even allowed in to see the madness.
• Auto Express Product Awards 2016: the winners
That doesn't stop mainstream makers from putting on a show, though. It's all about customisation and many have let big design houses or tuning arms loose on a production model to create one-offs. Detroit-based giant Ford had the largest 'stall' of anyone, with over 50 modified, performance-led concepts to show off.
SEMA is all about selling, too, with show director Tom Gattuso describing it as "building a perfect environment that matches buyers with sellers in easy, face-to-face conversations". There's the opportunity for seminars and live product demos throughout the show with almost every aftermarket service or parts supplier present.
The vehicles showcasing the latest parts include the world's most valuable classic cars, the fastest hypercars, record-breaking competition vehicles, mammoth pick-ups, and much more besides. The sheer diversity of the stuff available to order is incredible, too; in just one of the show's three giant multi-level halls, you can find nitrous-boosting kits, luxury paint treatments for Rolls-Royces, custom chrome wheels and almost every individual part to build your own classic Ford Mustang.
• British cars among the best maintained
It's not all about mega-powered muscle cars and nine-foot-tall pick-up trucks, though, as there's relevance to the UK. Our parts and service industry alone is worth around £21bn each year, with a number of suppliers and high-street chains stocking many of the items you'll see on display at SEMA. Major European tuning scenes, like the ever-present 'Dubscene', are also represented.
Plus, increasingly, SEMA is a place where industry news is broken. Fiat-Chrysler's parts and aftersales sub-brand MOPAR revealed a new 'crate engine' service allowing a new HEMI V8 to be installed in various classic models. Head of parts and service at MOPAR, Pietro Gorlier, told us that SEMA is "the mecca for customisation", with his brand displaying a raft of concept parts that are likely to be added to the 25,000-strong roster of MOPAR accessories if feedback is positive.
Partnership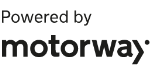 Need to sell your car?
Find your best offer from over 5,000+ dealers. It's that easy.
With the global automotive aftermarket industry worth $39.2bn (£31.5bn), SEMA is showing no signs of slowing down. Las Vegas won't let it, either: the event arrived in Sin City in 1977, 18 years after the Convention Centre opened. It's now grown to 1.2 million square feet of exhibit space, with a further 1.5m square feet of attractions and features.
The centre makes a sizeable contribution to the near-six million people who visit Vegas each year for one of the 21,000 events, and with another big expansion in the pipeline, it looks as though SEMA's status as a goliath of the automotive calendar is only set to grow. 
Our SEMA Top 5
Mega Toyota Land Cruiser
Toyota took its Land Cruiser SUV and added 2,000bhp, thanks to a huge turbo. Despite weighing over two tonnes, it's capable of 200mph.
Ferrari-engined GT86
The Toyota GT86 sports car became the 'GT4586' at SEMA, with a 570bhp Ferrari V8 packed in so tightly, engineers couldn't put the bonnet back on.
Winnebago Happy Camper
What do you get when you put a 900bhp supercharged V8 in a 1972 Winnebago? The world's fastest camper, with a 3.2-second 0-50mph time.
Harley Road Glide
A typically oddball SEMA creation, this bike has been fully customised with a lowered rear end and huge front wheel, plus graffiti-style paint.
Bully Dog pick-up
SEMA is home to a host of huge, outlandish pick-up trucks. Our favourite was this stretched Bully Dog, with six doors and six wheels. Bonkers.
What was your favourite car at the 2016 SEMA show? Let us know in the comments below...