Magical moments in cars: our highlights of 2019
The Auto Express staffers share their most memorable moments in cars from 2019
Working at Auto Express can certainly have its perks of the job, and 2019 provided the members of the team with plenty of opportunites to get out of the office and experience something new. There was hardly a dull moment to be had. 
From getting a taste of brand new electric cars about to hit the market to celebrating manufacturer anniversaries, 2019 really did provide an exciting mix. What were the best moment of the year for our staffers? We've rounded up some of the best drives, features and magical moments from a memorable year.
Our highlights of 2019
30 years of the Mazda MX-5
James Batchelor, Editor-at-large
This was the year I felt very old. I turned 30, you see, and while I could have wallowed in a pit of depression, longing to be back in my 20s and worrying about my muffin top, I thought I'd try to be happy about it instead. I've been lucky enough to run a Mazda MX-5 as my test car for most of 2019, and then it dawned on me that the little Mazda also turned 30. So I asked Mazda if I could borrow one of their rather bright 30th Anniversary specials and go on a road trip.
In my (limited) research I discovered (although I'm probably wrong) that the MX-5 has the most special editions of any car, ever. There are 52 of them in the UK alone and well over a hundred worldwide – Mazda always finds a way of tarting one up and MX-5 fans love them. So I devised a road trip around the UK, going to places that inspired some of the most famous special editions.
Despite the Gleneagles Hotel wanting nothing to do with us, it was a glorious 1,000-mile trip in the height of summer. But the trip did nothing for my self-esteem because, while the MX-5 has barely aged in 30 years, I really have. 
Formula E New York ePrix
Steve Fowler, Editor-in-chief
Back in 2016, I took a trip to Battersea Park in London, family in tow, to have a look at the new-fangled electric racing series called Formula E. They loved it, I quite liked it. But in spite of the obvious pitfalls – such as drivers swapping cars mid-race – it was the start of something interesting.
Fast forward to July 2019 and I find myself on a pit-lane walk just before the start of the New York ePrix, the climax to the fifth season of Formula E. And what a difference. I was still excited, the place had a real buzz about it (and not just because it was in New York – well, Brooklyn to be precise), but the Formula E world had changed a lot in a short space of time.
I loved the racing. It was real wheel-to-wheel stuff with drivers 'leaning' on each other to get past, in a way that reminded me of the British Touring Car Championship. And talking to some of the drivers, they love it, too – it's real racing.
Then there's what goes on around a race weekend, especially with fan interaction. It made me think how much F1 has to learn, and how much it has to lose as more car makers line up on the Formula E grid.
Citroen centenary event in Paris
James Brodie, Senior staff writer
A trip to Paris for a big birthday bash tops my list for 2019. Citroen celebrated its 100th birthday this year, and the firm certainly didn't let the occasion slip by quietly. The city centre was totally taken over, mobbed by 100 cars from the company's past and present – and not all of them true icons or success stories.
Partnership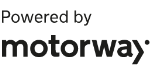 Need to sell your car?
Find your best offer from over 5,000+ dealers. It's that easy.
It was a true and brutally honest retrospective of this most French of car companies' entire century, complete with some of its madder moments alongside, of course, Citroen's immense rallying pedigree.
The chance to meet the man responsible for organising the parade was a real eye-opener, too. Xavier Crespin, who manages the heritage aspect of the Peugeot and Citroen brands, told us that the latter's private heritage fleet now consists of more than 700 cars. Naturally, narrowing it down to 100 for the parade – one marking every year of the firm's existence – was a tough job.
It wasn't all show and no go either. Citroen also had plenty of driveable machinery from the company's extensive back catalogue. As such, it was a brilliant opportunity for me to tick off some bucket list cars.
I now finally know: the ins and outs of the little 2CV's unorthodox gearchange; just how easy it really is to drive a Traction Avant; what made the forecourt-failed C6 such a compelling alternative to the Germans; and how wonderfully smooth the suspension was on the XM. Citroen's example had covered only 800 kilometres in 30 years. I'd have driven it all the way home if they'd let me.
MINI drive in Peru
Hugo Griffiths, Consumer editor
Starting 2019 in the Peruvian desert surrounded by Dakar rally cars, their drivers and pit crews was always going to be a hard experience to top (although my trip to Iceland gives it a good run for its money). I was there with MINI and its X-raid race team, and my brief was simple: get to know the people involved in this iconic rally raid and experience the thrill of the brutal machines that take part in Dakar.
It was, quite simply, a blast. The most exciting moment was my co-drive in a 345bhp, 770Nm four-wheel-drive MINI Countryman Dakar car, which exploded up sand dunes that would be tough to scale on foot.
But aside from that adrenaline-fuelled thrill ride, speaking to the drivers, engineers and team boss Sven Quandt, provided a fascinating insight into a world that requires dedication, deep pockets and just a hint of obsession. Deaths during Dakar aren't unheard of, after all, while hidden rocks, hard-to-read terrain and endless sand pose unique challenges to drivers and their navigators.
I relished every moment, and will never forget my time in the desert.
New Car Awards
Pete Gibson, Senior staff photographer
Three days cooped up in a hot photographic studio in mid-June might not sound much like anyone's highlight of the year. Especially taking into account the tight schedule to turn around 20+ 'lead' images needed for our New Car Awards issue in July. However it was a rare chance to get creative in the studio. Art director Darren Wilson and I set the theme of reflections. As usual our ideas evolved as we took the pictures.
We used perspex for this image, but also created variations using mirror foil and car reflections Photoshopped onto suspended boards. It was hot and tiring work, but massively rewarding.
FCA Heritage Hub in Turin
Tristan Shale-Hester, Consumer reporter
I don't think I'll ever forget the moment I walked into the rejuvenated building in Turin that used to be Fiat's Mirafiori factory, and felt my jaw drop as I gazed upon row after row of some of the rarest and most interesting cars to ever come out of Italy.
FCA (Fiat Chrysler Automobiles) had invited me to cover the opening of its new Heritage Hub, which I can only describe as a car museum on steroids.
As someone who jumps at the chance to visit any automotive museum or exhibit he can, looking through the display of weird and wonderful models from Fiat, Abarth, Alfa Romeo and Lancia was an absolute joy.
The most important cars on display are split up into sections of related vehicles, while the rest are neatly lined up on either side. They range from the beautiful, such as the Fiat 500 Coupé Zagato concept, to the bizarre, including the natural gas-powered Fiat Multipla Folon.
The experience was made even more enjoyable by the guided tour I was given, which provided yet more detail on the eclectic spectrum of vehicles on display. Best of all, this amazing exhibit is something any petrolhead who happens to be in Turin can visit – I highly recommend you do so if you get the chance.
Skoda ice driving in Sweden
Alex Ingram, Staff writer
There are many compliments I could lavish upon the Skoda Kodiaq SUV – practical, comfortable and refined spring to mind – but "track day weapon" wouldn't be towards the top of my list.
Skoda clearly feels otherwise though, as it proved back in February, when it gave me the chance to see what the hot vRS version of its seven-seat family SUV was capable of, against the clock, around the Silverstone Grand Prix circuit.
But the high-speed thrills didn't stop there, given I swapped the home of British motorsport for that of Lappish motorsport. Lake Uddajaur sits close to the Arctic Circle in northern Sweden, and in winter a 1:1 scale replica of Silverstone (along with many other international racetracks) is carved into its frozen surface. On this barren yet beautiful sub-zero playground, I had the chance to see how the Kodiaq fared on ice relative to tarmac.
Perhaps rather obviously, the answer was 'much more sideways and quite a bit slower'. However, as I hammered along the Swedish Hangar Straight at 104mph, on thick ice, with the braking point for Stowe Corner completely obscured by freezing fog, it didn't feel that slow to me.
Driving Ferrari 488 Pista Spider
Sean Carson, Chief reviewer
Just as the weather started to improve I headed out to Italy to test one of the finest cars I've driven: the Ferrari 488 Pista Spider. A roofless version of Maranello's most hardcore mid-engined model yet on an Italian hill route with the sun above me and the rampant 710bhp V8's bark amplified with that top down. It proved there was very little compromise when it came to the Spider's dynamics compared with the Pista Coupé's. The real star of the show was the car's incredible electronics package that – as our pictures show – give you incredible confidence to tap into the beautiful chassis balance.
Auto Express was the first mag to drive the car and, with no time pressure and our top snapper Pete Gibson accompanying me, plus some quality time to dedicate to the pictures, the resulting imagery did the car justice.
Lotus Cortina vs Ford Fiesta ST
Sam Naylor, Senior reviewer
In May I was asked to bring my test car, a Ford Fiesta ST, along to a photoshoot with a performance car icon: the Mk1 Lotus Cortina.
I couldn't have said yes quicker, because the Cortina has always been a motoring hero of mine. I can trace my enthusiasm for cars back to my dad's Lotus Elan, which is from the same era as the Cortina and shares its engine. I will admit, though, that I was worried about meeting this hero: could it possibly be as much fun as the Fiesta ST?
I needn't have worried, because the Cortina was a delight, and driving it was probably the most fun I had this year. Unlike many classic cars, the Lotus handled beautifully, with just enough grip that I felt confident driving it quickly. Its unassisted steering had loads of feel and feedback, and I was even surprised to find that I fitted fairly well behind the large rim.
The Cortina's twin-cam, carburettor-fed petrol engine thrives on revs, has amazing throttle response and sounds incredible. We were shocked by the performance it delivered, too, because it wasn't difficult to keep up with themuch more powerful Fiesta ST. 
Green laning in Wales
Richard Ingram, Reviews and features editor
Given the extent to which we travel all over the world, testing the latest and greatest new cars, it may come as some surprise that my highlight of 2019 took place in deepest, darkest Wales on a rainy day in June.
The reason for our visit was to explore some of the most remote green lanes the UK has to offer, as well as to get some coaching from veteran Green Lane Association member Stewart Pickering on how to tackle the tracks responsibly.
Our chariots for the day were perfectly suited to the job; we started the trip in a Land Rover Discovery and completed our run in the latest Jeep Wrangler. We learned as much about the cars as the landscape, and Stewart gave us pointers on expert car control, map and sign reading – and shared some top hacks for safe, courteous byway exploration.
Mercedes A-Class test 
Darren Wilson, Group art director
My highlight of the year came almost exactly 12 months ago. Not because I've had a bad year but because I got the keys to a great fleet test car. Last Christmas I started my six-month stint in our Mercedes A-Class and it's fair to say I loved it. I was not the only one.
My family were more than happy to trade the space and comfort of previous SUVs for the styling and quality of the compact Mercedes. I was blown away by the MBUX infotainment system and interior design in a car that perfectly suited our city lifestyle.
Volkswagen Group Annual Conference 
John McIlroy, Deputy editor
The moment I won't forget from 2019 was a tetchy encounter with VW Group Chairman Dr Herbert Diess at the company's annual conference. Diess had made a convincing presentation about VW's investment in electrification, but behind him on the PowerPoint screen, the product plan had mentioned 'MEB entry family' – the first reference we'd seen to a cheaper platform designed to underpin Polo-sized EVs.
I was curious to find out more, so when the conference ended, I door-stepped Diess at the stage. He grudgingly pointed out that it was coming, but that we wouldn't see any MEB Entry cars until 2023 at the earliest.
"Wow, 2023?" I exclaimed naively. "That's some way off. Because, well, Peugeot and Vauxhall are going to have electric superminis on sale within six months."
"Really?" Diess glared. "Good for them. Thanks for that." And then, he was off. He couldn't hide his annoyance at what looks increasingly like a strategic gaffe.
MINI Electric drive at NYC Formula E 
Jonathan Burn, News editor
Being one of the first journalists in the world to get behind the wheel of the new MINI Electric back in July was certainly exciting, but the location – the New York City ePrix circuit – was truly memorable.
The narrow city track snakes around the docklands in Brooklyn for just under 1.5 miles. In a Formula E car a fast lap takes less than 1min 10 seconds, but with only 181bhp it's considerably longer in the MINI. Nevertheless, because most of the 14 corners are tight and technical, the MINI was more fun than I initially thought it would be thanks to its relatively light weight (1,440kg) and trademark quick steering and agility.
The Electric also continues what is a huge British success story for MINI. It will be built in Oxford and shipped to customers worldwide, with tens of thousands of potential orders already in the bag. It's a demonstration of the power of a brand; by all accounts the car's 124-mile range is rather poor, but it looks fantastic and drives like a real MINI.
What was your favourite motoring moment of 2019? Let us know in the comments section below...
Review of the Year 2019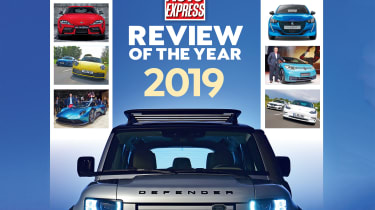 • Best car news stories of 2019• Best car reviews of 2019• Best car group tests of 2019• Best long-term tests of 2019• Best motoring features of 2019• Best car videos of 2019• Best motorsport stories of 2019• Our highlights of 2019