Full speed ahead: best car reviews of 2019
From the Peugeot 208 to the McLaren 600LT Spider, we have driven a lot this year, and these are some of our highlights
You may think we have the best job in the world, driving and writing about every single new car that goes on sale (and a few that don't) but actually it is much tougher than you think.
Airports become like second homes while fingers ached and cramped from madly typing on our worn-out keyboards. We put ourselves through all this to give you the very best content and verdicts on the cars that you will buy in the future, whether next month, next year or next decade.
We drive a vast array of cars, from humble superminis to the most exciting hypercars and everything in between. From £10,000 Dacia's to priceless concepts, there is nothing we won't drive in the name of journalism.
Scroll down below to read our round-up of the biggest drives of 2019...
January
Cupra Ateca turns up heat for SUVs
The Cupra Ateca was the first in a line of hot VW Group SUVs launched in 2019, setting a benchmark for all others to beat. Tried-and-tested components shoehorned into an SUV was an interesting concept, but its hot-hatch rivals were better value for money. Later in the year, special contributor Steve Sutcliffe ran one from our fleet for six months, where its improved versatility shone through.
New-generation 911 races into action on legendary Hockenheim track
Driving a new Porsche 911 is never short on excitement, but the step-change from the outgoing 991-generation car to this new 992 promised to bring more tech and innovation than ever before. While our first taste was restricted to the smooth tarmac of the Hockenheim race track in Germany, it proved the latest model was shaping up to be among the greatest sports cars of our time. Despite being 50kg heavier than its predecessor, the 992 demonstrated unflappable grip and poise, while the PDK auto box shifted smoothly but with a fantastic sense of urgency. With the optional sports exhaust fitted, the 911 even displayed a richness and character otherwise missing on modern turbocharged rivals, and the ceramic brakes were sensational, too. Our short drive left us pining for more; it was only January and we already knew we'd driven one of 2019's finest all-rounders.
Mitsubishi L200 picks up its standards
The L200 has been one of our favourite pick-ups for over a decade, so anticipation for the new one was tangible. Our first drive came at the start of 2019, and it was immediately clear the new Mitsubishi would give front-runners such as the Ford Ranger a run for their money. It looked sharper and felt more sophisticated on the road, and yet sacrificed nothing with regards to load-lugging. Despite those commercial roots, we were impressed by the cutting-edge safety tech, too, while the plush cabin elevated the L200 far above its predecessor.
February
We were wowed by the latest Mazda 3's concept-car styling, and had high hopes for the overhauled family hatch when we first drove it. It was launched with only one petrol and one diesel engine, so it was only later in the year that we drove the more powerful and efficient SkyActiv-X model. Regardless, the 3 impressed with its well built cabin, strong kit list and high-speed refinement.
Partnership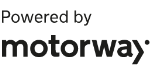 Need to sell your car?
Find your best offer from over 5,000+ dealers. It's that easy.
Corolla is best Toyota hatch in years
Our early experiences of the all-new Toyota Corolla were something of a drawn-out affair. Our first taste came in an Australian car all the way back in summer 2018. This was followed by a prototype drive in a European model the following November. Initial impressions were very good, though, so when we finally drove a production-ready car on familiar roads, our expectations were high. Luckily, it didn't disappoint. This was the best Toyota hatch for a decade, with an appealing blend of comfort, refinement, handling and build quality. The ultra-low CO2 emissions and company car tax were the icing on the cake.
March
First taste of second-gen Evoque
The original Range Rover Evoque was a runaway success for JLR, introducing the firm's luxury DNA to a more affordable price point. It was all change for the new model, however; the exterior styling was a clear evolution of what had gone before, but under the skin, Land Rover had installed mild-hybrid tech and an improved interior. Our first drive showed JLR back at its best.
T-Cross fills a niche in VW's range
Nearly every manufacturer now has a small SUV on its books, although Volkswagen was one of the last to show its hand. The T-Cross had instant appeal, thanks to its spacious interior, competent driving dynamics and grown-up personality. There were actually very few negatives; it was a long time coming, but VW's accomplished T-Cross was worth the wait.
DS 3 Crossback boosts brand's appeal
PSA's premium DS brand has been finding its feet for some time. Lumbered with ageing, rebadged Citroen models for many years, it wasn't until 2018 that the brand finally revealed its first standalone SUV: the DS 7 Crossback. Refusing to rest on its laurels, DS immediately set to work on its second car – and earlier this year we tried the DS 3 Crossback for ourselves. It wasn't perfect; the packaging was compromised and the interior design a little busy. But overall, it was a step in the right direction. It drove well, with punchy engines and decent refinement.
Luxury-class BMW X7 cruises in
The X7 is BMW's biggest and most brash model to date. It's designed to offer all the tech and luxury of the company's 7 Series saloon, but in a more fashionable SUV body, and we travelled to the US back in March to try it on the roads it was intended for. We found the X7 comfortable, refined and loaded with all the kit you'd ever need, and it proved to be a fitting flagship for the brand.
April
Skoda Scala leaves an impression
Skoda chose the Scala as the model to reposition its family car offering – replacing the lacklustre Rapid and distancing itself from the larger Octavia. And yet the Scala hatch impressed in almost every way; it retained all the Simply Clever features we've come to expect from a Skoda, but in a VW Golf-sized package with space for the whole family. The Scala drove neatly, and in 1.0 TSI SE guise, gave all the space, equipment, performance and comfort you'd ever need. The brilliant new Scala was another family car star for the Czech maker.
New Kia Soul EV adds spice to the class
The Kia Soul never really took off in the UK. Despite selling well in the US, the old model's boxy shape, wheezy engines and uninspiring interior failed to hit the mark. The new one will be electric-only in Europe, and we loved it when we drove it in Korea earlier this year. It took everything we like about the e-Niro, and wrapped it up in a funkier, better-value package. It was a winner from the off.
May
Meet new EQC, Merc's first electric SUV
Both Jaguar and Audi beat Mercedes to the punch with their electric SUVs, but Stuttgart's finest wasn't far behind; the EQC launched in the spring and we travelled to Norway, the land of EV evangelists, for our first drive. Unlike Jaguar's I-Pace, which sits on bespoke electric architecture, the EQC is based on a modified version of the petrol-powered GLC platform. This brought space and practicality compromises, as well as dynamic challenges due to the additional weight of the batteries and motor. However, the EQC still impressed with its luxury interior and relaxed ride. Merc's EQ brand was off to a great start.
June
Latest Clio keeps the side up with Polo-beating prowess and quality
The Renault Clio may have slipped behind the more fashionable Captur SUV in the UK sales charts, but don't let that detract from the supermini's significance in the French brand's portfolio. Facing up to household names such as the Ford Fiesta and Volkswagen Polo is no mean feat, yet from the moment we took a seat inside the new Clio, it was clear that Renault had paid particular attention to cabin quality and ergonomics. Our cover line – "French favourite is now posher than a Polo" – said it all, but the Clio delivered the goods on the road, too. We drove two versions: the TCe 100 with a six-speed manual box, and the punchier TCe 130 with a seven-speed auto. While neither quite displayed the Fiesta's dynamic sparkle, both struck a decent balance between comfort and cornering prowess. Without any official pricing information we preferred the stronger car, although the entry-level model later gained an extra half-star when the costs became clearer. With a hybrid version on the way, the all-new Renault Clio has all the ingredients necessary to take it right to the top of an increasingly crowded class.
July
Far from a cosmetic upgrade, the changes Ford made to its Ranger Raptor pick-up completely transformed the way it drove. It wasn't perfect – the diesel engine was a little lacking, and the performance tweaks lowered the truck's maximum payload – but as an engineering exercise it was an impressive bit of kit. Its ability to cover uneven ground at an alarming rate was something to behold.
All-electric MINI hits the track
Back in July, the new MINI Electric was revealed, and we got the chance to try it out on the circuit that would host a round of the all-electric Formula E Championship in New York. While other makers have given their electric superminis a 200 mile-plus range, MINI deliberately opted for a more compact and lighter 32.5kWh battery. While this resulted in 'just' 122 miles of range on a single charge, MINI boss Peter Schwarzenbauer argued that this was more than enough for the average weekly commute. The other benefit of the smaller battery is that it should make the car much more agile than its rivals. To judge from our first encounter with it, MINI's engineers might have a point. With the battery placed in the floor, the MINI Electric boasts a low centre of gravity, which delivers a fun, darty driving experience. Performance is strong, too: a 181bhp output means 0-62mph takes a sprightly 7.3 seconds. Another benefit of that smaller battery is price. The EV starts from around £24,400, once the Government's Plug-in Car Grant is considered, making it competitive with petrol MINIs.
August
McLaren Spider is a howling success
Mclaren's supercar range is ever growing, but one criticism is a lack of aural thrills. The 600LT Spider helps rectify that, delivering a shrill soundtrack to accompany the astonishing performance and agility. Chief reviewer Sean Carson dished out a rare five-star verdict for the drop-top offering. "By 8,000rpm the exhaust note has turned into a cacophonous howl," he enthused.
Mercedes-AMG A45 S on the road
The hot-hatch power war is as fierce as ever – and the Mercedes-AMG A 45 S is proof of that. With 415bhp and 500Nm of torque, it's the maker's most powerful hatchback to date, and one that easily eclipses its main rival – the Audi RS 3 – for driver involvement. Our verdict questioned whether the AMG was worth nearly £20k more than a Honda Civic Type R, but admitted the way it went about its business was a "remarkable achievement". Mercedes-AMG had combined the savagery of a true performance car with the civility of a family hatch to make a truly exceptional all-rounder.
Kia Niro gets fresh detailing and interior tech
We were rather taken by the original Niro when we tried it back in 2016, since it wrapped all the benefits of a hybrid powertrain in a desirable SUV body. So when Kia announced the facelifted version we were keen to see whether it could improve on what was already an accomplished car. While not exactly game-changing, the light visual updates, new trim and fresh interior tech did just enough; the quiet and efficient Niro will suit potential customers down to the ground.
September
Latest Vauxhall Astra gets thumbs-up
Few badges hold as much weight as the Astra's time-tested moniker. It's nothing short of a household name – and when Vauxhall updated its evergreen family hatchback, we were among the first to try it. Visually similar to the old one, it was much improved under the skin; the engines and gearboxes from new owner PSA made a big difference, giving a mature demeanour lacking in some rivals.
Road trip with Porsche Taycan EV
Porsche's first EV was like no other. Designed to offer power, poise and performance, the Taycan had to handle like a 911 but offer the comfort and refinement of a Panamera. It also needed a 250-mile electric range. So we grabbed the opportunity to drive the all-new Taycan, by testing the car's long-distance durability on the second leg of a month-long road trip using Europe's Ionity charging network. The four-door impressed us all the way from Gothenburg to Copenhagen; not only was it an accomplished EV, it was also a fantastic car full stop.
Hot hatchbacks have gone through a revolution over the past few years, with the ceiling price rising from £35k to £40k and then £50k. But even so, we took a deep gulp as we got behind the wheel of RenaultSport's ultimate Mégane: the £51,140 Trophy-R. This front-wheel-drive, 296bhp, point-to-point thriller was predictably capable, thanks to a lighter weight than its stablemates and some incredibly trick chassis tweaks. But even so, we found it hard to look beyond the price – not to mention the additional cost of the carbon-fibre wheels that were fitted to our test car; they're a £12,000 option.
October
Peugeot's small car gives rivals a jolt with electric, diesel and petrol options
Peugeot has gone from strength to strength over the past couple of years. Its latest design language began on the stylish 3008 SUV and evolved with the larger 5008 before being immortalised in the sleek 508 Fastback; all of that expertise went into not one, but three 208 superminis – the prodigious small car is now available with a choice of petrol, diesel and electric powertrains. The new 208's driving experience left a little to be desired, but that striking design is expertly executed inside and out, and the high-quality interior impressed us. A Ford Fiesta is more fun to drive, but the Peugeot's 1.2-litre PureTech petrol engine is a gem. Meanwhile, the pure-electric e-208, with its 211-mile range, is among the more convincing cars of its type, too. Driving the pair side by side highlighted Peugeot's genius. Instead of distancing the two – as Renault does with the Clio and Zoe – Peugeot lets buyers pick the flavour that suits them best. We can't wait to try the 208 on UK roads in the coming weeks.
November
We get behind wheel of hi-tech, high-quality new VW Golf for first time
It wasn't until November that we got our first true taste of the all-new Volkswagen Golf – arguably the most important car of 2019. The eighth-generation Golf has evolved thanks to billions of Euros of research and development, fine-tuning what was already a seriously accomplished family hatchback. DSG auto-equipped models gain mild-hybrid tech for the first time, and in our experience it seems very well integrated, enabling a smooth drive and low running costs. But, the transmission itself left a little to be desired, with a frustrating delay on kickdown – and even with the integrated starter-generator, it can feel a little sleepy. The new car's interior is a masterpiece, though, with myriad connectivity options and tech solutions. Existing owners may need some time to get used to the new set-up, but we had no concerns over quality. We're already looking forward to testing the car in the UK next year, where it'll face a tough fight from talented rivals like the fantastic Skoda Scala and Ford Focus.
Mercedes GLB is family-friendly SUV
We got behind the wheel of the eighth Mercedes SUV, the GLB, in November. Its mini-G-Wagen proportions make it stand out in a competitive sector and we concluded it was "a truly worthy contender for your next family car" thanks to its focus on practicality. It's geared towards a more laid-back driving style, but that only adds to its appeal, even if it's hardly a thrill from behind the wheel.
What has been your favourite drive from the past year? Let us know your thoughts in the comments below...
Review of the Year 2019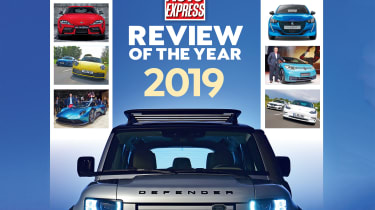 • Best car news stories of 2019• Best car reviews of 2019• Best car group tests of 2019• Best long-term tests of 2019• Best motoring features of 2019• Best car videos of 2019• Best motorsport stories of 2019• Our highlights of 2019