Kia Stinger vs Jaguar XE vs Alfa Romeo Giulia
Petrol is popular again in the executive class, but can the new Kia Stinger really rival the Jaguar XE and Alfa Romeo Giulia?
Petrol power is making a comeback in a big way. Until recently the executive saloon market was dominated by efficient diesel cars, but not all buyers are after a motorway mile-muncher, and improving tech means better economy from petrol.
Some motorists are instead looking for a model that has room for a family and is comfortable enough to commute in every day, but is also fun to drive. That's where these petrol-powered cars come in, headed up by the latest Kia Stinger.
The Korean brand's striking new model fares well in diesel form, but how will this 2.0-litre T-GDi version stand up to two of the best-handling saloons on sale?
First up is the Jaguar XE, a stylish and agile model that's been close to the top of its class for years. Then there's the Alfa Romeo Giulia. This car scores on style in spades and is alert on the road due to its lightweight construction. It matches the XE for power in 2.0 Turbo 200 form – but both of these more established cars trail the new Kia's 244bhp output.
Which petrol-powered model is the best choice for keen drivers with everyday requirements, then? Read on to find out.
Kia Stinger
| | |
| --- | --- |
| Model: | Kia Stinger 2.0 T-GDi GT-Line S |
| Price: | £35,525 |
| Engine: | 2.0-litre 4cyl petrol, 244bhp |
| 0-60mph: | 6.9 seconds |
| Test economy: | 27.4mpg/6.0mpl |
| CO2: | 181g/km |
| Annual road tax: | £140 |
Kia's Stinger has impressed in potent V6 petrol form in a previous test, but here we'll find out if this 244bhp 2.0-litre version has what it takes to beat two strong rivals. We're testing the GT-Line S model, which costs £35,525.
Although the Kia is the heaviest car of the three, its power advantage meant it put in a strong performance in our tests. It sprinted from 0-60mph in 6.9 seconds, which placed it ahead of the XE, but not the Giulia.
• Kia Stinger GT-Line 2.0 petrol review
In less-than-perfect conditions the Jag took 8.2 seconds, with the Alfa clocking 6.7 seconds. The Stinger has the most power and the most torque as well, so combined with its eight-speed gearbox there's decent in-gear flexibility.
It took 11.0 seconds to go from 50-70mph in top (eighth), which was 2.4 seconds faster than the XE and 1.3 seconds up on the Giulia.
However, the transmission could be better. It's not as quick to shift as the Alfa's box and in the lower gears you'll notice that each ratio thumps into place. As a result, it's lacking a bit when you up the pace and loses some driver appeal.
Still, the gearbox is smooth under normal use, while the Kia is blessed with a sweet chassis that will please keen drivers. In fact, it's at the core of this car's appeal. The Stinger has a good balance of comfort and fun, riding smoothly for the most part, but without sacrificing body control and agility.
There's a little roll as you turn in, but it's well controlled and doesn't detract too much from the driving experience. The steering is well weighted, but the rack isn't as quick as either rival's (especially the ultra-fast Alfa's), so it isn't quite as alert on turn-in.
Partnership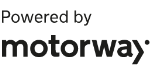 Need to sell your car?
Find your best offer from over 5,000+ dealers. It's that easy.
The lower kerbweight of its rivals means that the Kia can't match either for ultimate driver appeal, but on a long motorway run the Stinger's smooth ride is welcome. It's also refined if you're not pushing the engine too hard. Move on to some country roads and there's some fun to be had in the newcomer, but we'd rather be in the Jaguar or Alfa Romeo there.
Testers' notes: "The Kia's peak power of 244bhp is produced higher in the rev range than its rivals, at 6,200rpm. That's right at the red line, but gutsy torque means you don't need to rev it for ultimate performance."
Jaguar XE
| | |
| --- | --- |
| Model: | Jaguar XE 20t R-Sport |
| Price: | £34,565 |
| Engine: | 2.0-litre 4cyl petrol, 197bhp |
| 0-60mph: | 8.2 seconds |
| Test economy: | 32.0mpg/7.0mpl |
| CO2: | 167g/km |
| Annual road tax: | £140 |
The Jaguar XE is the current benchmark for a sporty everyday saloon car, and here we're testing a 2.0-litre petrol model in R-Sport trim. It costs £34,565 as tested, slotting in between its rivals here. The question is, can the sporty Jag steal victory?
With a relatively light 2.0-litre petrol engine mounted in the nose, the XE's front end is agile and keen to change direction, while the weighty steering is precise and inspires confidence. The speed is good and matches the rate of response from the chassis – the Alfa's rack may be a touch too quick, for example – and there's a decent level of grip.
As with the Kia, it rolls a little in corners, but the compliant chassis set-up means that on an average British road, the XE rides smoothly as well. However, at the track the Jag couldn't match the performance of its rivals. Although mixed conditions on the day meant the saloon trailed the Kia and
Alfa from 0-60mph, its automatic gearbox didn't react quickly off the line, and the software's programming shifts up early in first. This meant it was slower, although traction was good enough.
In gear the deficit was reduced, but the XE still couldn't match its rivals for pace. It was slower than the Alfa and Kia between 50 and 70mph in sixth, seventh and eighth gears.
Once the car is rolling the engine revs sweetly, although with less torque at 320Nm it feels a little more laboured than the Alfa's slightly torquier unit (330Nm) and the punchier engine in the Kia (353Nm). It's smooth and refined, though, and the fairly relaxed gearbox suits a less frenetic approach. It means the XE scores as a driver's car, but also as a cruiser. Its motorway manners are as good as you'd expect from a Jaguar saloon.
Testers' notes: "The Jaguar's petrol engine produces its maximum of 320Nm of torque from as low as 1,200rpm. There's plenty of low-down punch, which boosts the XE's refinement."
Alfa Romeo Giulia
| | |
| --- | --- |
| Model: | Alfa Romeo Giulia 2.0 Turbo 200 Super |
| Price: | £31,580 |
| Engine: | 2.0-litre 4cyl petrol, 197bhp |
| 0-60mph: | 6.7 seconds |
| Test economy: | 30.7mpg/6.8mpl |
| CO2: | 138g/km |
| Annual road tax: | £140 |
Alfa Romeo saloons have always made more sense with petrol power, and this £31,580 Giulia 2.0 Turbo 200 Super aims to once again tug at your heart strings. But this time the Italian model backs it up with impressive driving dynamics, plenty of usability and decent economy, even in petrol form.
The sporty driving position is a hint of what's to come, because the chassis is the sharpest here, with super-fast steering and sharp throttle response. At first the Giulia can feel nervous and hyper-alert because its steering is very sensitive, even for a sporty saloon.
• Long-term test: Alfa Romeo Giulia
However, once you get used to the rate of response you learn to use less lock and the Alfa Romeo's reactions feel more natural. The engine matches the chassis' keenness to perform and revs sweetly, also making the best noise of our test trio, which adds to the driver appeal.
It was the quickest car on test, accelerating from 0-60mph in 6.7 seconds. Its lightweight construction meant the Giulia was also fastest over our in-gear assessments, pulling strongly from low down thanks to that combination of decent torque and a lower kerbweight.
The gearbox itself isn't the smoothest-shifting unit, though; it loses out to the Jag, but it's better than the Kia's slightly lumpy set-up. In manual it jerks its snappy changes through, while in auto it slurs shifts better, but doesn't have the precision we'd like.
For the most part the Alfa deals with bumps and imperfections well with the adaptive dampers in their softer mode, which you can access easily using a switch on the centre console. Some surfaces and potholes do send a shockwave through the chassis that the Jaguar would deal with better, but the Giulia is comfortable enough on the whole.
Still, it's clearly set up for sportier dynamics and it's the driver's choice of our three models here. Dynamics are also helped by the limited-slip differential on our car, matching the Kia.
Testers' notes: "The Alfa's balanced chassis and ultra-fast steering mean it handles very well, but it also has the best engine of the three cars on test. It's smooth, sounds good and revs sweetly."
Verdict
First place: Jaguar XE
The XE wins this test by a slim margin. It's not as good to drive as the Alfa, but it's slightly more comfortable and returned better economy on test. Also, Jag's finance deals mean it's the best-value choice for buyers on PCP, and there's lots of standard kit. It's a pity the XE trails a bit on performance, but the engine is smooth, refined and delivers enough power to secure another win.
Second place: Alfa Romeo Giulia
Sharp handling, strong performance and a great driving position mean the Giulia is the top pick here for keen drivers. It's also reasonably economical and will be a good business choice. Unfortunately, it's let down by a poor infotainment system and some expensive optional extras you'll need to add to match its rivals. But for many buyers it will appeal more than the XE.
Third place: Kia Stinger
There's still a way to go before this petrol Stinger can compete with its rivals here. The engine is punchy, but the gearbox holds it back. The agile handling, great infotainment system and decent refinement make the Kia a contender and well worth a second look. Yet the disappointing economy and high PCP prices (despite the extra kit) mean it comes third – albeit by a small margin.
Is it worth waiting for this model?
Mercedes C 200 Sport
Due: NowPrice: £34,830 Engine: 1.5-litre 4cyl, 181bhp
We were impressed with the updated C-Class on our first drive last week, but we've yet to road test it in the UK. Its mild-hybrid-assisted engine is a bit down on power next to rivals, but it's likely to be more economical.
Figures
| | | | |
| --- | --- | --- | --- |
|   | Jaguar XE 20t R-Sport | Alfa Romeo Giulia 2.0 Turbo 200 Super | Kia Stinger 2.0 T-GDi GT-Line S |
| On the road price/total as tested | £34,565/£34,565 | £31,580/£40,995 | £35,525/£36,170 |
| Residual value (after 3yrs/36,000) | £13,249/38.3% | £13,403/42.4% | £15,425/43.4% |
| Depreciation | £21,316 | £18,177 | £20,100 |
| Annual tax liability std/higher rate | £2,312/£4,623 | £1,754/£3,508 | £2,563/£5,127 |
| Annual fuel cost (12k/20k miles) | £2,206/£3,677 | £2,299/£3,832 | £2,576/£4,294 |
| Ins. group/quote/road tax cost | 27/£999/£140 | 24/£939/£140 | 34/£491/£140 |
| Cost of 1st/2nd/3rd service | £599 (5yrs) | £199/£399/£199 | £1,094 (3yrs) |
|   |   |   |   |
| Length/wheelbase | 4,672/2,835mm | 4,643/2,820mm | 4,830/2,905mm |
| Height/width | 1,416/1,967mm | 1,436/1,860mm | 1,400/1,870mm |
| Engine | 4cyl in-line/1,997cc | 4cyl in-line/1,995cc | 4cyl in-line/1,998cc |
| Peak power/revs | 197/5,500 bhp/rpm | 197/4,500 bhp/rpm | 244/6,200 bhp/rpm |
| Peak torque/revs | 320/1,200 Nm/rpm | 330/1,750 Nm/rpm | 353/1,400 bhp/rpm |
| Transmission | 8-spd auto/rwd | 8-spd auto/rwd | 8-spd auto/rwd |
| Fuel tank capacity/spare wheel | 63 litres/repair kit | 58 litres/repair kit | 60 litres/repair kit |
| Boot capacity (seats up/down) | 455 litres/N/A | 480 litres/N/A | 406/1,114 litres |
| Kerbweight/payload/towing weight | 1,611/539/1,800kg | 1,429/N/A/1,600kg | 1,717/468/1,500kg |
| Turning circle | 11.2 metres | 10.8 metres | N/A |
| Basic warranty (miles)/recovery | 3yrs (unlimited)/3yrs | 3yrs (unlimited)/3yrs | 7yrs (100,000)/1yr |
| Driver Power manufacturer/dealer pos. | 10th/13th* | 2nd/N/A* | 8th/6th* |
| NCAP: Adult/child/ped./assist/stars | 92/82/81/82/5 (2015) | 98/81/69/60/5 (2016) | 93/81/78/82/5 (2017) |
|   |   |   |   |
| 0-60/30-70mph | 8.2/8.1 secs | 6.7/6.0 secs | 6.9/6.0 secs |
| 30-50mph in 3rd/4th | 3.1/3.6 secs | 2.5/3.2 secs | 3.3/4.3 secs |
| 50-70mph in 5th/6th/7th/8th | 5.0/7.1/9.7/13.4 secs | 4.6/6.2/8.2/12.3 secs | 4.8/6.3/8.5/11.0 secs |
| Top speed/rpm at 70mph | 148mph/2,000rpm | 146mph/1,800rpm | 149mph/1,800rpm |
| Braking 70-0/60-0/30-0mph | 48.4/33.7/9.0m | 44.3/32.9/9.1m | 59.6/39.5/10.7m |
| Noise outside/idle/30/70mph | 70/52/64/71dB | 69/52/65/73dB | 68/44/63/72dB |
| Auto Express econ. (mpg/mpl)/range | 32.0/7.0/443 miles | 30.7/6.8/392 miles | 27.4/6.0/362 miles |
| Govt urban/extra-urban/combined | 34.5/54.3/38.7mpg | 33.6/61.4/47.1mpg | 26.6/44.1/35.8mpg |
| Govt urban/extra-urban/combined | 7.6/11.9/8.5mpl | 7.4/13.5/10.4mpl | 5.9/9.7/7.9mpl |
| Actual/claimed CO2/tax bracket | 204/167g/km/34% | 213/138g/km/28% | 238/181g/km/37% |
|   |   |   |   |
| Airbags/Isofix/park sensors/camera | Six/yes/yes/£560** | Nine/y/y/£550*** | Seven/yes/yes/yes |
| Auto box/lane keep/blind spot/AEB | Yes/£480/£580/yes | Yes/yes/£950^/yes | Yes/yes/yes/yes |
| Climate ctrl/cruise/leather/heat seats | Yes/yes/yes/yes | Yes/y/£750/£550^^ | Yes/yes/yes/yes |
| Metallic/LEDs/keyless go/pwr tailgate | £650/no/£530/£450 | £695/no/£450/no | £645/yes/yes/yes |
| Nav/digital dash/DAB/connected apps | Yes/£510/yes/yes | Yes/no/yes/no | Yes/no/yes/yes |
| Wireless charge/CarPlay/Android Auto | No/no/no | No/£300/£300 | Yes/yes/yes |