Citroen e-C4 Sense Plus: long term test review
Final report: The more time we spent with our Citroen e-C4, the more we appreciated the easy life it let us lead
Find your Citroen C4
Offers from our trusted partners on this car and its predecessors...
Or are you looking to sell your car?
Advertisement
Verdict
The e-C4 feels very conventional for an EV – but in a way, that's part of its appeal. We reckon it's an attractive choice for small families who want to make the leap across to zero-emissions motoring.
Mileage: 3,250
Efficiency: 3.2 miles/kWh
It's a well trodden path, I'll admit – but charging remains one of the worrying variables of electric-car ownership. Or specifically, public charging, the potentially soul-destroying process that could kick you just when you need it the most.
But an additional parameter often gets forgotten: usage patterns. Because, over six months with Citroen's impressive e-C4, I only needed to plug in somewhere other than my home wallbox on a handful of occasions.
Now I grant you, the UK is still a different place from how it was at the end of 2019, with far fewer face-to-face meetings. But even allowing for this, I still managed to get from home in Berkshire to the Midlands on a few occasions – as well as notching up visits to central London during the summer. 
Of course, the e-C4 tackled those trips in and out of the capital on a single charge. But even when I did need public points, while things aren't yet perfect by any means, I found that they are changing for the better.
The chargers in the photographs that accompany this report are from a firm called Instavolt, which has set up a decent network of locations away from motorway service stations. Yet the ones pictured here are no more than three minutes away from a junction of the M3 – and in many cases, you'll find Instavolt points near cafes or in the car parks of fast-food outlets.
The difference, for me, about where public charging is now compared with even just 18 months ago, is that the quality of the chargers is increasing along with the quantity of them. Instavolt's chargers are a doddle to use – with contactless tap-to-pay – and generally very reliable, so it was no real surprise to me to see them scoring a podium place in our recent Driver Power charging network survey. 
The main downside, of course, is cost – around 30p per kWh, compared with as little as 5p per kWh that I can access at home during the night, thanks to the EV tariff from my electricity supplier, Octopus. 
But then, this is another area where you develop a shift in approach over time with an EV. I don't need to fully recharge the battery at a public point; all I want is enough juice to get me home, with perhaps a little to spare. So on Instavolt's 50kW set-up, 20 minutes was generally enough to replenish a good third of the Citroen's battery capacity (45kWh usable). And I could live with the £5 bill, safe in the knowledge that I'd brim the car back at home. I didn't find it too costly, financially or in terms of time.
As for the e-C4 in general, it left the McIlroys' driveway with us feeling a lot more affection for it than we'd had when it arrived. It's just about large enough for everyday family use (although those with larger pushchairs may find the boot a little tight). It's exceptionally comfortable around town, and while the trade-off for this is a wallowy ride around corners and at higher speeds, this never really bothered me.
Partnership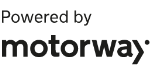 Need to sell your car?
Find your best offer from over 5,000+ dealers. It's that easy.
The 134bhp front-mounted electric motor had enough performance for everyday use, even with the car fully laden, and the instant torque delivery was nicely modulated – almost to the point where I wondered if Citroen's engineers had deliberately tried to make this electric car feel like one of its combustion engined siblings. It's also available as a petrol and a diesel, you see – but I wouldn't trade the electric version in for either of them. 
Citroen e-C4 Sense Plus: third report
The e-C4 is extremely good at doing the zero-emissions urban miles
Mileage: 1,800
Efficiency: 3.3 miles/kWh
Auto Express remains a London-based publication, but like so many businesses, we've become used to not being in the office during the past 18 months. As a result, our all-electric Citroen e-C4 hasn't had quite as many opportunities as usual to show its prowess as a commuter vehicle that can dash in and out of the centre of the capital, in a glorious zero-emissions fashion.
As our social life has started to creak back towards normality, though, we have started to push the Citroen further than short runs around our home in Berkshire. And these trips have left me in no doubt that the e-C4 would be really suited to longer commutes.
The drive from home to Auto Express HQ is 45 miles each way, along stretches of the M3 or M4, then the M25, and a run down an often-clogged M40/A40 before a final rat-run squirt through to an underground car park that may or may not have spare charging points available. 
The main images here were taken on a weekend trip to a Van Gogh interactive art exhibition, and the journey involved much of the same route. 
The Citroen performed well throughout the experience; I pre-set the car's air-con to get the cabin up to temperature before we left (the smartphone app isn't flawless but it works as well as others I've tried with VW, Hyundai and the like). Then the squidgy ride quality soaked up urban Berkshire's bumps and potholes, before we got up to speed on the motorway. Here the e-C4 prioritises comfort over composure, so it has a tendency to float along, but I'd still rather have that than it pick up every imperfection on the road surface. 
And of course, near our journey's end it was in its element, with the powertrain in "Eco" mode to make acceleration more progressive (it already feels more natural than in many other electric cars), and the transmission in its "B" setting to help harness as much of the braking energy as possible when you lift off the throttle.
The e-C4's cabin was big enough for the four of us – helped by the fact that Henry and his school chum are both under the age of 10 – and the variable-height boot floor allowed me to create a platform for them both to enjoy an impromptu picnic, reassuringly clear of London cafe prices.
As for range, there's no doubt that the e-C4 is happier around town than it is on high-speed motorways. A recent trip to an event at a Gloucestershire hotel had me searching for a charging point, not because I was out of juice, but because I wanted a fuller battery to avoid any range anxiety. Equally, the early part of a run to the south coast, involving a lengthy stretch of M3, had me glancing nervously at the predicted range meter, only for the closing miles near the beach to be slow enough to put me back into "battery credit".
These are the sort of trips that EV owners ultimately have to take before they learn their car's particular traits and foibles. The key, for me, is that the vehicle remains consistently inconsistent – to the point where, in the e-C4's case, you know that a long motorway run is probably going to yield you around 145 miles of range, whereas any urban activity will probably add around 25 miles to that figure.
Citroen e-C4 Sense Plus: second report
Our new Citroen e-C4 certainly has a few idiosyncracies but it's proving an excellent urban tool – perfect for precisely the sort of short journeys that make up the majority of our motoring lives.
Mileage: 900
Efficiency: 3.1 miles/kWh
"Fit for purpose" is a phrase that often gets trotted out by our road testers. It's about a car's ability to perform well at precisely the sort of tasks likely to be asked of it. And as autumn arrives, this description can be applied to my Citroen e-C4.
Nailing down use patterns is particularly relevant to electric cars, of course. Had I been regularly racking up 400-mile days along Britain's motorways, you'd probably be about to read a very different review of the e-C4's abilities.
But for those people whose lives are sharply focused on an urban existence – on journeys no longer than a few miles on any given day – the EV is a fantastic tool: eco-friendly, perfectly suited to around-town driving and cheap as chips to run.
My family's typical working week involves five school drop-offs and pick-ups (around two miles each time), then a few runs to swimming and tennis lessons (about 20 miles in total) and, in this day of home shopping deliveries, probably only one run to the supermarket for a top-up.
Even in the odd weeks when I scoot to the office to meet some of my Auto Express colleagues, that only adds 40 miles to the total. So the worst-case scenario at present, for a working week, is around 80 miles, which is less than half of what the Citroen's battery can support.
We tend to drive somewhere of a weekend for a longer walk, but even including that, we're recharging the e-C4's 50 kWh pack about once every 10 days (my son Henry – pictured here limbering up his forehand – has got the hang of hooking the car up to our home wallbox).
That's a convenient frequency, and also one that brings economic benefits. Even an efficient regular petrol car wouldn't manage much more than 40mpg in the school-run queues, but thanks to my Octopus off-peak EV charging tariff, even a full-battery charge costs about a fiver. I've scarcely noticed any increase on my electricity bill, but my credit card is much happier with fewer petrol station visits.
Other elements of the e-C4 continue to impress. I'm particularly fond of the "schedule charging" button, positioned sensibly by the charging port itself, that allows me to flick the car into a holding pattern until the aforementioned cheaper electricity rate comes on stream. It's so much easier than constantly going back to the car's infotainment system or firing up the smartphone app.
The C4's bodystyle is big enough for a family with an eight-year old. I wouldn't call the rear cabin palatial for adults, but Henry and his mates can jump aboard without any issues. The boot is a decent size, too, although the coarse integrated hooks are a sign of where engineers cut their costs. A few more coherent luggage solutions wouldn't go amiss in there.
It feels compact around town, but the split hatchback screen does hurt visibility out of the rear-view mirror. You need to rely heavily on the (standard) camera when reversing into a parking space.
Even so, Mrs Mac has taken the e-C4 to heart, rendering our own leased Skoda Octavia, which featured in these pages a month or two ago, largely redundant. Its only recent trip was a mid-summer run to Liverpool to catch a ferry to Northern Ireland – the sort of trip that the Citroen could have undertaken, but which would have been outside of its comfort zone.
Perhaps that's why you see so many EVs like our e-C4 parked up on driveways beside other vehicles; it's the perfect second car, albeit the one you actually end up using for the majority of your journeys.
Citroen e-C4 Sense Plus: first report
Our electric Citroen e-C4 family car ticks lots of boxes right from the start
It's perhaps the biggest question facing anyone buying a new family car today: should they go petrol, diesel or electric? The conundrum is obviously one that resonated at PSA (now Stellantis), because it developed its small-car platform (CMP) to be compatible with all three powertrains. And then some canny engineer at Citroen decided it would be a good base for the latest C4.
The vehicle here, then, is Auto Express's latest fleet car, which will go into daily use as the McIlroy family runabout. And we have chosen zero-emissions motoring – the e-C4, in other words – reasoning that 99 per cent of our journeys will fall well within the comfort zone on range.
First a quick recap on specs: the e-CMP platform, stretched to its max for the C4, has a outright battery capacity of 50kWh, so there's around 45kWh available for use. That delivers an official range on the WLTP test cycle of 217 miles, while powering a single 134bhp front motor that can take the car from 0-62mph in nine seconds.
The fully laden Shine Plus edition of the car comes with everything but the kitchen sink – wireless smartphone charging, heated leather seats, and the like – but we were keen to have the striking Elixir Red paint job, and the build slots guided us towards the most basic e-C4, Sense Plus, instead.
We shouldn't feel short-changed, though, because the basics are all present and correct: LED lights and dual-zone climate control along with a 10-inch touchscreen infotainment system with Android and Apple connectivity.
There's a digital instrument panel and a head-up display, too – and all for just under £31k after the Plug-in Car Grant. Our car's paint is a £700 option, taking the total to £31,595, but on sensible PCP terms this e-C4 would cost you just over £400 per month – while offering you the chance to claw back a chunk of that in fuel savings.
The key test over the next six months will be whether the e-C4 is a good-enough family car as well as a solid-enough EV. But it's off to a flying start, for I can scarcely recall another car that has fitted so neatly into a regular usage pattern. The e-C4 (already labelled 'Jacques' by my son, and referred to thus by the whole family) is used for all our urban miles – school runs, shopping trips and the like – and gets charged every third or fourth day, when the battery reaches half capacity.
Around town the car's ride is more than acceptable – comfy, even – on Citroen's trick hydraulic-cushion suspension. And the 380-litre boot and rear-seat accommodation have done a solid job of coping with our seven-year-old son too.
And what about longer journeys? The UK's emergence from Covid-19 restrictions  has some way to go before these become regular, but on the outings so far I've learned that there's not much to worry about. I could get distressed about how quickly the predicted range goes down on motorways, for example, but when the Citroen still has a third of its battery left at the end of the day, I know that I'll be sitting back, happy at having managed a full day's travel at a cost of about £1.80.
On fleet since:
May 2021
Price new:
£33,395 (£30,895) after plug-in car grant
Engine:
50kWh battery, single electric motor, 134bhp
CO2/tax:
0g/km/£0
Options:
Premium metallic paint (£700)
Insurance*:
Group: 22/Quote: £548
Mileage:
3,250
Economy:
3.2 miles/kWh
Any problems?

Windscreen chipped
and cracked (replaced)
*Insurance quote  for a 42-year-old in Banbury, Oxfordshire, with three points